No trip to Coastal Georgia would be complete without spending some time in Savannah, Georgia.
And after a couple of days of constant rain, we welcomed the sunshine and headed to explore the city.
Because we only had one full day to enjoy the sights and sounds of Savannah, we decided to start off by taking a Trolley Tour.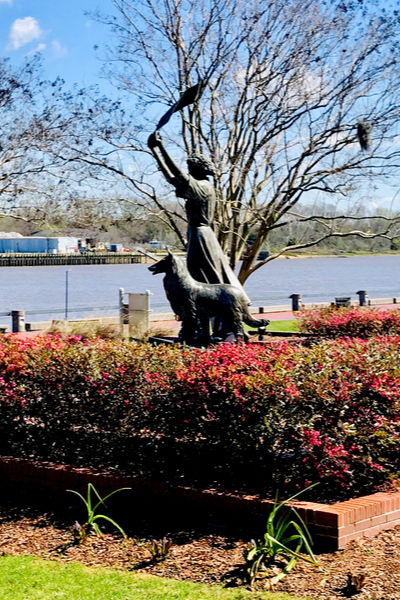 We typically steer away from these type of tours. However, because Savannah is so rich in history, and is spread out quite a bit from end to end, we thought a tour would be a great starting point.
In addition, the Savannah Trolley Tour gives you an opportunity to hop on and off at 15 different stopping points.
A Day Spent in Savannah
We decided to spend the first hour on the trolley so we could get an overview of the historic district.
Built across 2.5 square miles, this area was created in a grid formation. All together, there were a total of 24 original squares drawn out through the district.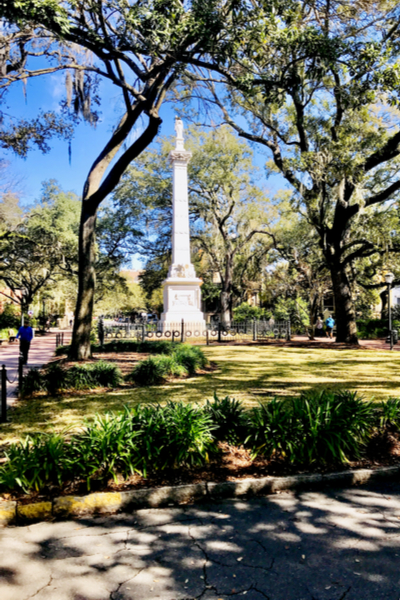 Each square would have a common, park like area in the center. Then on the north and south sides of each square, houses were built for the residents. On the flip side, the east and west sides were built for commerce.
Today, 22 of those squares still exist. Although they all have been dedicated to an important person or family in history, not all of them have a monument or statue in the center of the park.
Even more, some of the squares can be home to several monuments and historic markers – but relating to another person with another square! It honestly makes for a bit of fun trying to figure it all out.
"Forest Gump" Square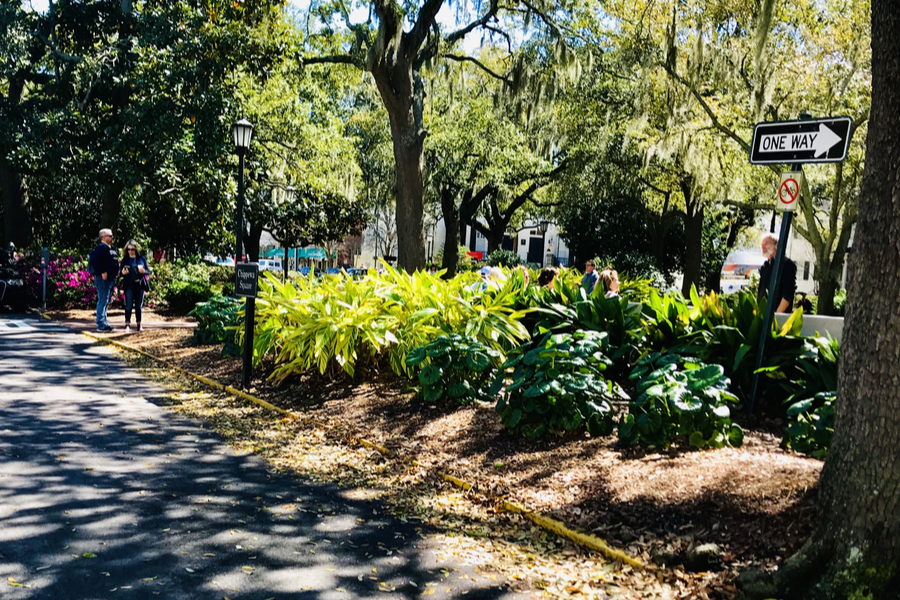 But the most famous square of all is Chippewa Square. And one of the reasons it is so famous is because it is a famous sport for the movie Forest Gump. In fact, it is the exact spot where the bench was located while Forest talked to anyone that would listen while waiting for the bus. It was here of course where the "Life is like a box of chocolates" line became famous.
The funny thing is however,, if you have ever been to Savannah, you notice quickly that the one way street around the square is actually flowing in the wrong direction in the movie. They actually changes the pattern just for the filming.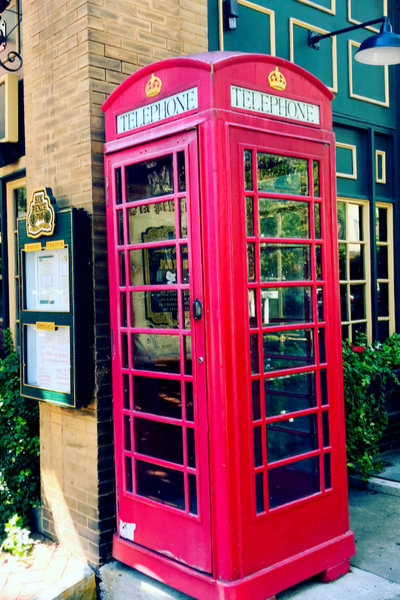 There are several other movies that have been filmed in the area as well, including Something To Talk About. Julia Robert stood in an iconic red telephone booth, which still remains on the corner next to Six Pence Pub today.
Canal Market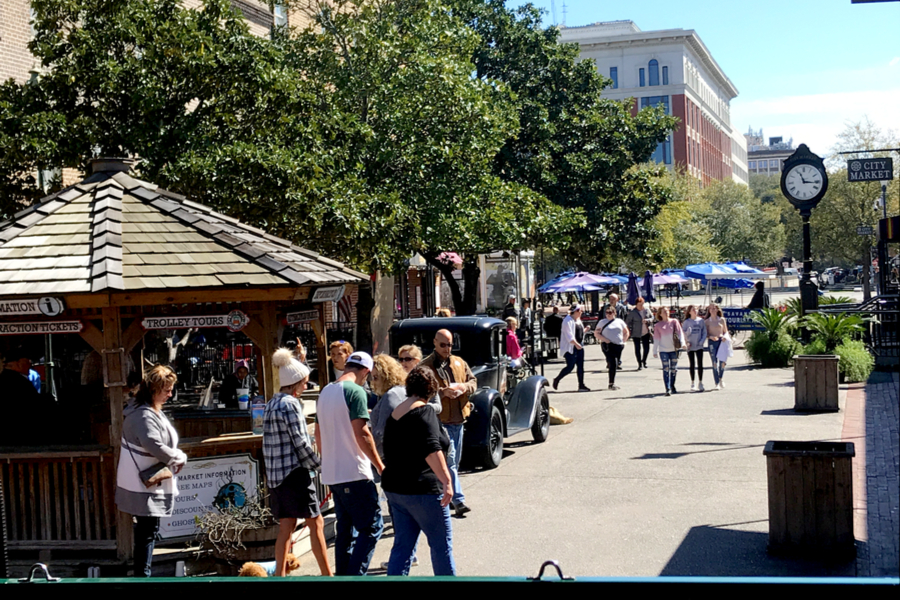 We continued our travels around the historic district and got off the trolley at Canal Market. Here you can shop for anything that you can think of and dine with just about every cuisine imaginable.
If you were ever a food network junkie, you can even shop and eat at Paula Deen's famous restaurant, The Lady and Sons. The choices are near endless. And if you happen to be thirsty, Savannah even allows you to walk around the town with a spirited beverage.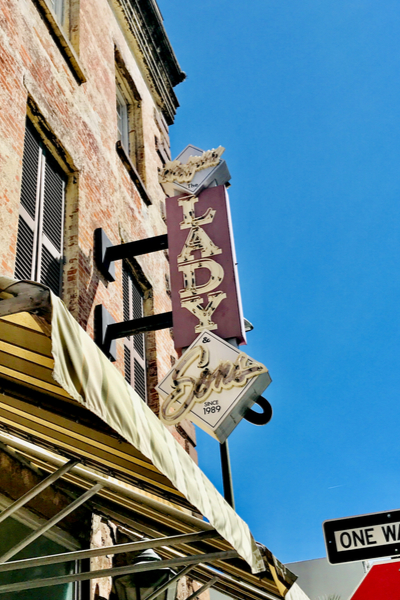 But the best part of the canal market by far is that it helps truly keep the historic vibe and feel of Savannah alive and thriving.
Forsyth Park
Our final visit after lunch was to Forsyth Park. This 30-acre park in the middle of the city is where the community can enjoy a large green space with plenty of walking paths, playground, and sports complexes.
And lucky for us, today they were turning the water in the famous Forsyth Fountain green in preparation for their St. Patrick's Day celebration next week.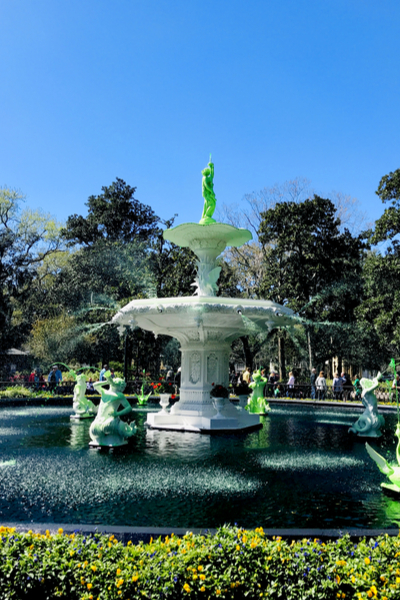 You may or may not know it, but Savannah has a huge Irish influence. In fact, Savannah is home to the 2nd largest St. Patrick's Day Celebration in the country.
After our trip to Forsyth Park, we took some time to walk around and take in the beauty of historic Savannah. The live oak trees canopied every street, and the azaleas were in full bloom.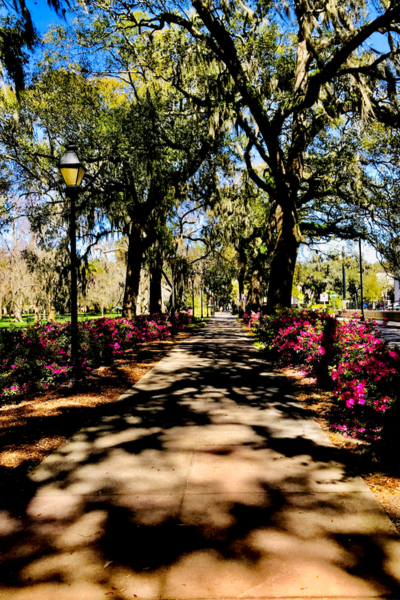 From historical churches to beautiful homes, the entire area was absolutely stunning. Although the scenery is something that no camera can accurately capture. You really have to see it to believe it!
Happy Traveling! Jim and Mary
CURRENT TRIP STATUS TO DATE:
Day 181 of 365
States : 23/50
National Parks / Monuments : 21
Stayed In : Okatie, South Carolina
Miles Driven : 97.8
Total Trip Miles To Date : 19,155.4
Total Gallons Used : 1,368.24
Biking Miles : 0.0
Biking Miles To Date : 186.7
Hiking Miles : 4.5
Hiking Miles To Date : 415.6
On September 9th, 2019, we set out in our NuCamp T@B 400 Teardrop Camper to travel to every state. You can check out all of our dates here : Dates for the States

You can follow along by signing up for our twice weekly email updates at the bottom of the page. You can also follow us on Facebook : Live Simple Tour Facebook and Instagram : Live Simple Now Instagram Page.