Our two weeks of traveling through Florida is coming to an end, but we certainly went out in style with a wonderful stay at the new Sunkissed Village RV Resort in Summerfield, Florida.
A few months back, the owner of the new facility found out about our trip, and graciously asked if we might try his new site when we reach Florida. And did it ever turn out to be one good decision!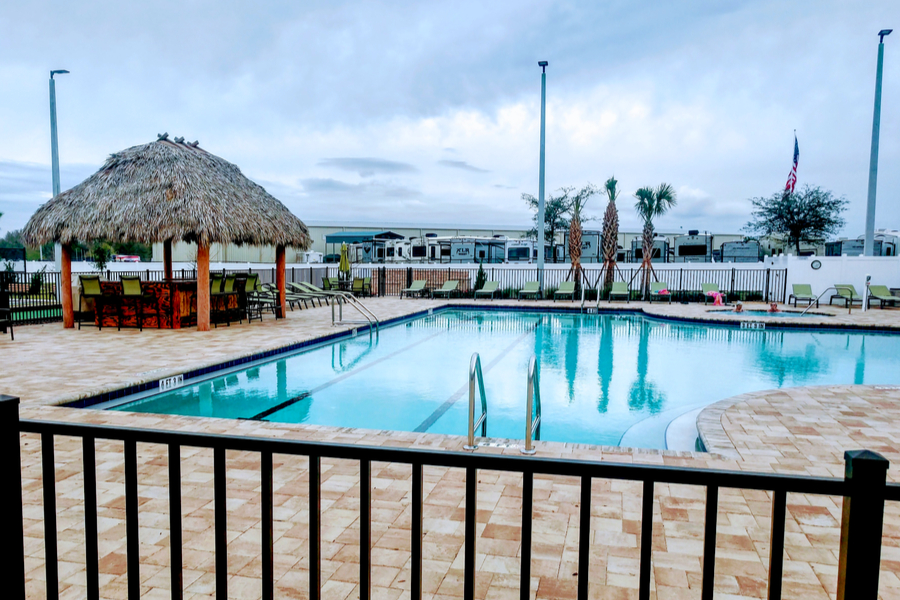 For us, it was the perfect location to head out for day trips to Mt. Dory, Orlando and the sensational Silver Springs State Park. Not to mention, it is literally minutes from the famous "The Villages" as well.
In our three short days staying at Sunkissed Village RV, we certainly had a blast! Not only did we love biking and walking the entire park, but we also were able to take part in so many of the activities and amenities that make a park great.
From the pool and hot tub, to tennis, shuffleboard, and the pickle & bocce ball courts – we had more than enough to do each evening after returning from our sightseeing excursion!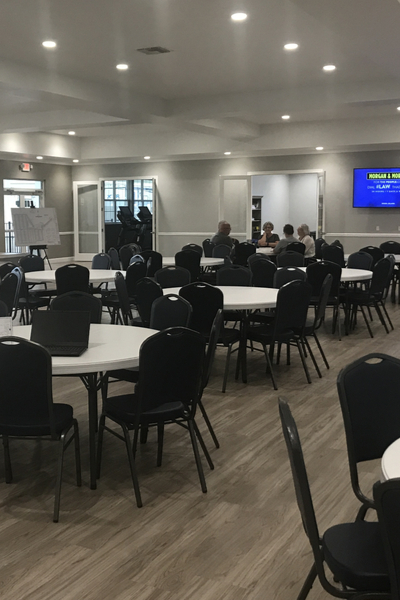 And as if on cue, our last night was spent enjoying Sunkissed Village RV's Friday Night Social around the fire pit. Talk about getting to meet so many incredible fellow campers. And what are the chances I would meet two fellow graduates at the social from my alma mater, my beloved Ohio Northern University!
The Wonderful Hearts Of Fellow Campers
The more time we spend out on the road, the more we realize how incredible fellow campers really are. When you find a great RV park, it is always the fellow campers that really make it all perfect. And that certainly was the case over the last 3 days.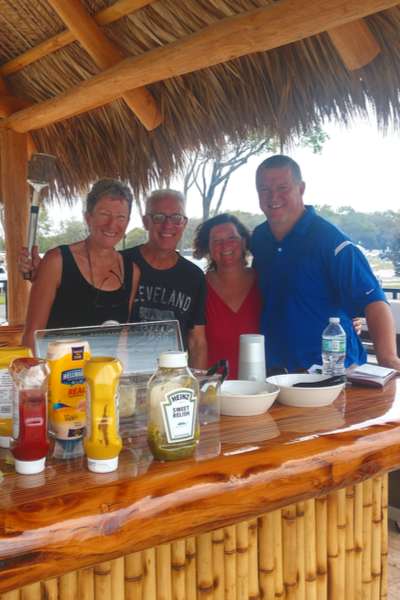 We spent every morning and evening either walking or biking the 1.5 miles of paved roads that run throughout Sunkissed Village RV. For us, it was an easy and refreshing way of exercise to start and end each day.
But with each and every walk or bike ride, we always seemed to find ourselves in a wonderful conversation with fellow campers. And of course, a whole lot of waves and hearty "hello's" as we went by.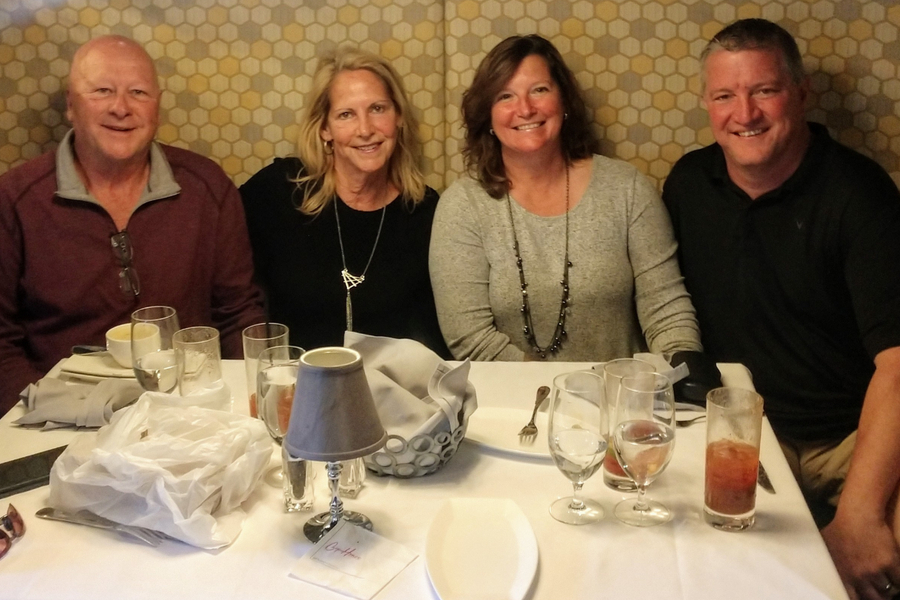 Quite honestly, the three days wasn't nearly enough. One thing is for sure, the park is absolutely gorgeous, and a place we would love to come back to in the future for sure!
A BIG thank you to Louie, Darla, C.C., Gayle and John at Sunkissed Village RV for making the stay so wonderful, and also to all of our fellow campers we were so fortunate to meet! See : Sunkissed RV Resort Park
And so with that, it's now time to head up to St. Augustine and the Fountain of Youth. Who knows, maybe we can "un-age" a few years before heading into Georgia tomorrow!
Happy Traveling – Jim and Mary
CURRENT TRIP STATUS TO DATE:
Day 174 of 365
States : 21/50
National Parks / Monuments : 20
Stayed In : Sunkissed Village RV, Florida
Miles Driven : 172.1
Total Trip Miles To Date : 18,705.1
Total Gallons Used : 1,336.07
Biking Miles : 4.5
Biking Miles To Date : 186.7
Hiking Miles : 3.2
Hiking Miles To Date : 393.7