Today we said goodbye to Alabama and then crossed over the state border into Pensacola, Florida.
Although both of us have spent quite a bit of time in Florida over the years, this is one city that neither of us had been to before.
So we decided to take a little time out of our day and explore the area.
Downtown Pensacola
We arrived in the downtown Pensacola area, right after a Mardi Gras parade had ended.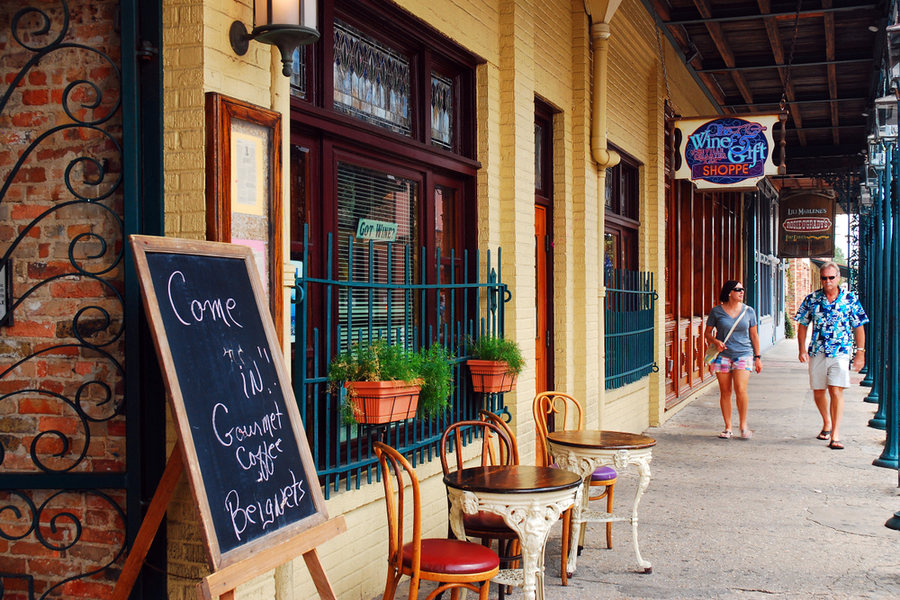 Therefore, the streets were still full of life and activity. We then drove around for a bit and decided that we had to stop and walk down Palafox Avenue.
Here you can find all sorts of local shops, boutiques and restaurants.
But if you keep walking, you will find yourself in a beautiful green space, right in the middle of the divided street. The park, Plaza Ferdinand VII, was named after the King of Spain.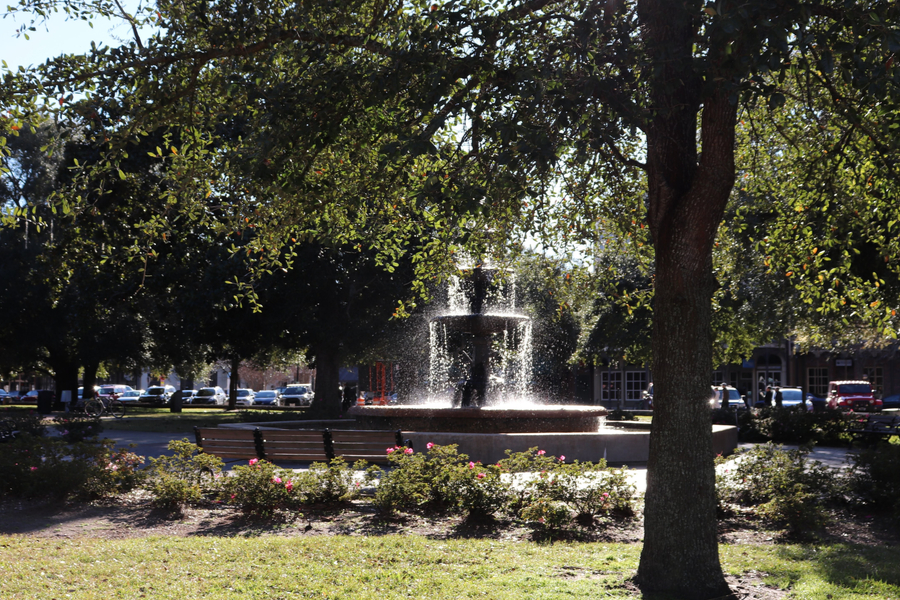 It is home to several beautiful magnolia trees that shade park benches and walk ways. And scattered throughout the park are a few sculptures in the area signifying historical events and people of the Pensacola area.
It truly is a beautiful park and it appears to be well utilized by the amount of visitors that we saw.
Right across the street from the park we noticed a large crowd around O'Riley's Irish Pub. By this time we had worked up a great appetite so we decided to head on over for a bite to eat.
Pensacola Pelicans
We were lucky to find an empty table outside on the front sidewalk. This allowed us to not only enjoy a delicious meal, but also gave us a chance to 'people watch', as well.
As we sat and ate our dinner, we met a wonderful couple from nearby Navarre Beach. We first struck up a conversation about how beautiful Pensacola is. Then they gave us a little insight about Pensacola and all of the wonderful activities that it has to offer.
In fact, they love it so much that they have plans to move within walking distance to the downtown area.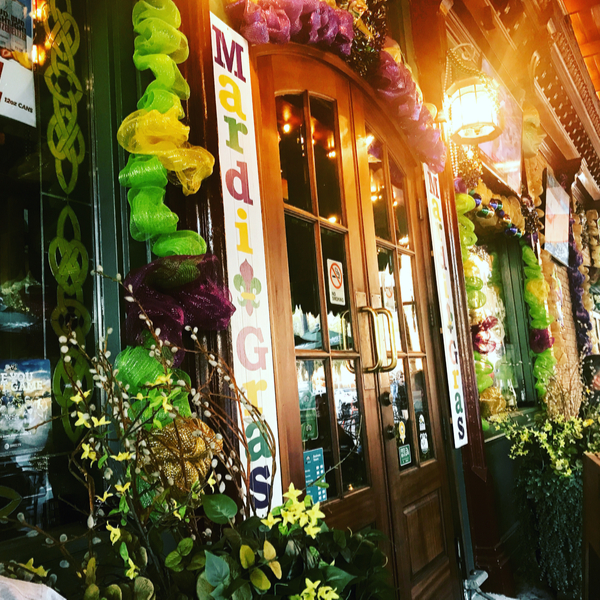 And because there is so much history here, we decided to learn more about the development of the area.
History of Pensacola
In 1559 the first settlement of the region came from the residents of present-day Mexico. Eleven ships anchored in the bay, with 1500 settlers, and established a colony on the site of today's Naval Air Station Pensacola.
However this settlement didn't last long. Over the next two years, hurricanes destroyed the entire area. Therefore, the surviving settlers fled to develop their communities elsewhere.
It wasn't until 1699 that Pensacola was reestablished.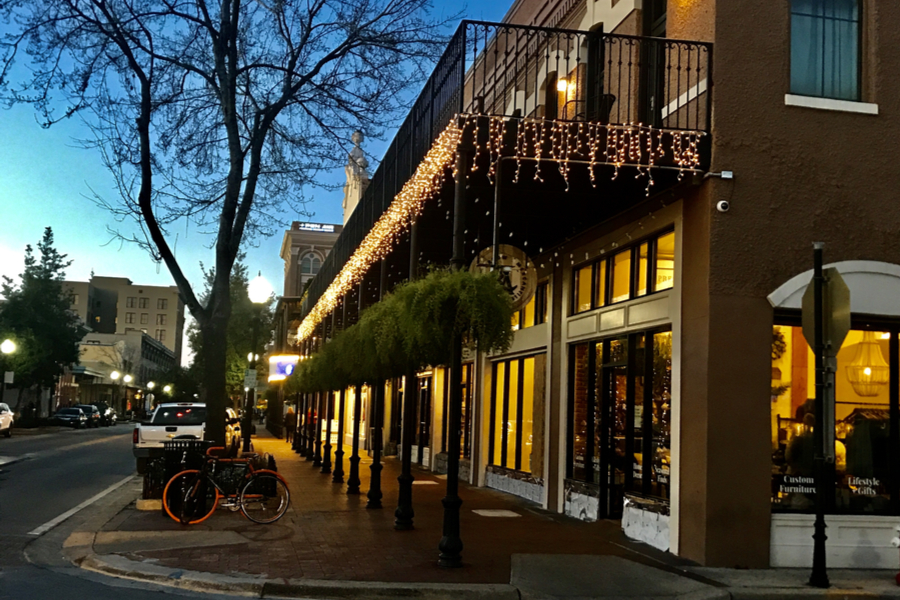 And if you head to Pensacola Beach, you will see a reminder of those that once called this area home.
For example, there is a concrete cross that sits atop one of the sand dunes on the beach. The Island Cross is a Pensacola Beach landmark that commemorates the first religious service in the Pensacola area on August 5, 1559.
It was dedicated as a memorial in 1954 and became the most famous meeting location for visitors heading to the beach. And although it withstood many hurricanes over the years, it was finally destroyed by Hurricane Ivan in 2004.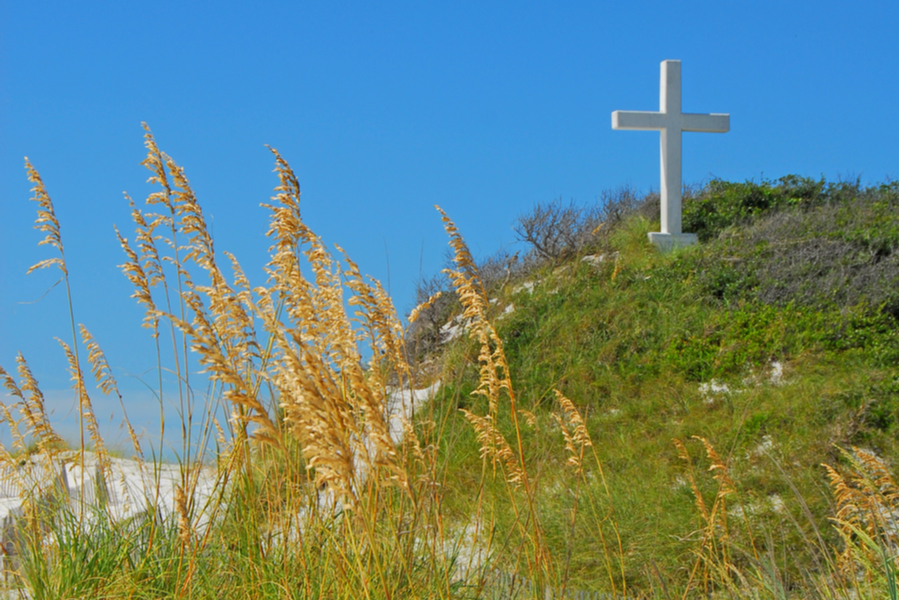 However, it was such an important representation of the history in Pensacola that it was reconstructed in 2006.
And this is just a one beautiful dedication of many, in an impressive coastal city.
Happy Traveling! Jim and Mary
CURRENT TRIP STATUS TO DATE:
Day 160 of 365
States : 21/50
National Parks / Monuments : 20
Stayed In : Pensacola, Florida
Miles Driven : 45.5
Total Trip Miles To Date : 17,115.5
Total Gallons Used : 1,231.33
Biking Miles : 0.0
Biking Miles To Date : 158.4
Hiking Miles : 5.2
Hiking Miles To Date : 362.6