Battleship Memorial Park, located in Mobile, Alabama was founded as a memorial park that honors all veterans, of all wars.
And when we found out that you can tour both a Battleship and Submarine that was involved in World War II, we jumped at the chance.
So we drove down to Mobile Bay today to experience what it was like to live, work, eat and sleep in these historic vessels.
Battleship Memorial Park
As you enter into the parking lot, you will immediately see the massive battleship, the USS Alabama, in the distance.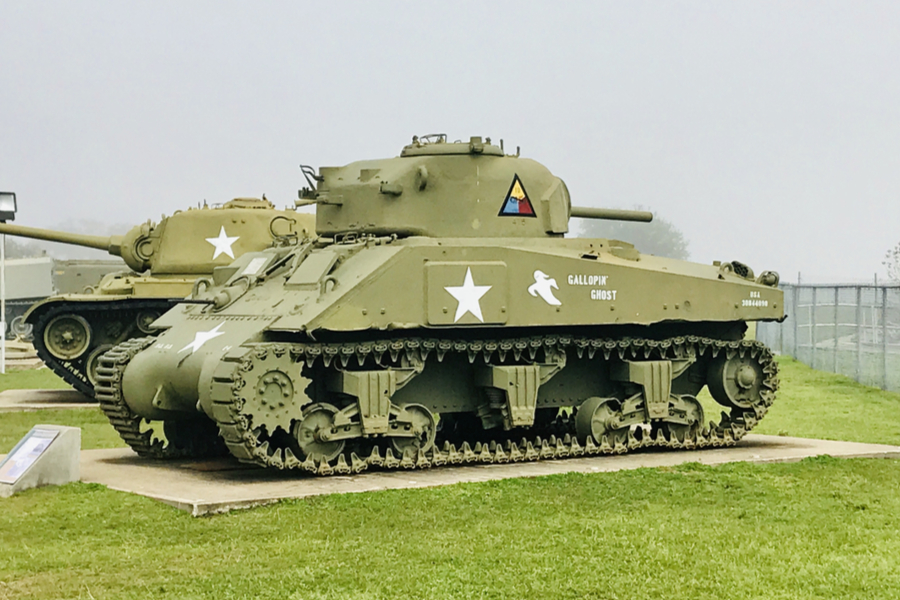 But that isn't the only thing that will catch your eye. In fact, the first thing that you will notice is all the planes and military tanks that are located across the park.
Then when you take a closer look around you will see memorials honoring men and women who fought in modern wars. There is both a Korean and Vietnam memorial. And they also have a Fallen Guardian memorial that honors the lives lost while serving in the U.S. Coast Guard.
But there are a few unique statues on the grounds of Battleship Memorial Park as well. One is dedicated to the Service Animals that lost their lives in the line of duty.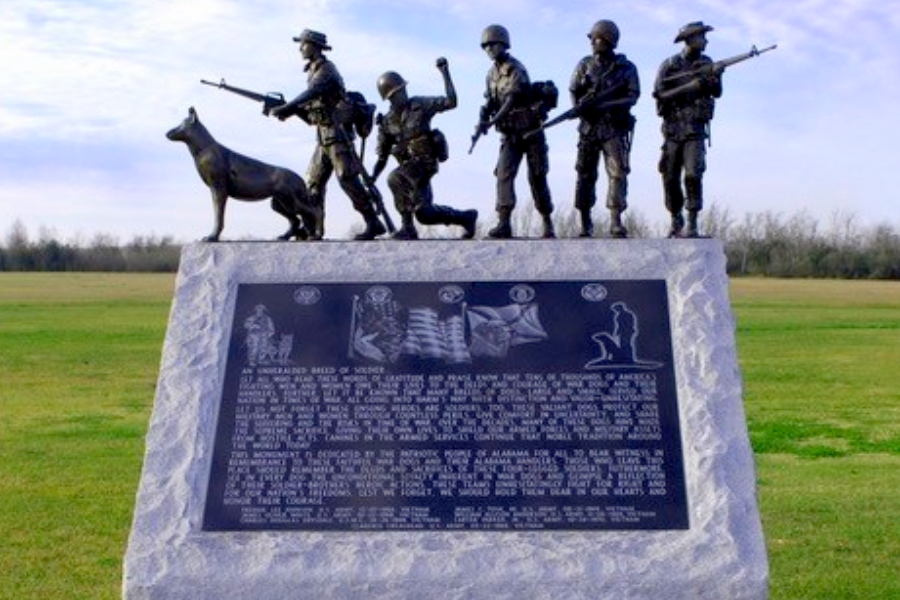 In addition there is a Fallen Hero 9/11 Memorial. It pays tribute to all the Alabamians who have given their lives in service since 9/11.
And the newest statue was just added in 2016. It is a bronze sculpture representing all those who have taken the oath of enlistment when joining military service.
After spending some time perusing the grounds at Battleship Memorial Park, we decided to purchase a ticket to tour the USS Alabama Battleship and the USS Drum Submarine.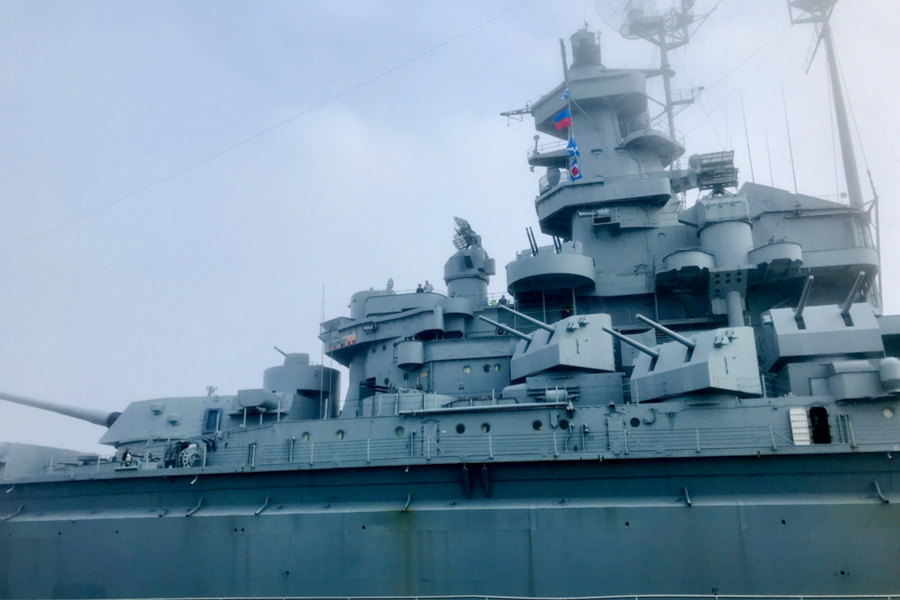 The USS Alabama Battleship
Built as part of the South Dakota fleet of fast battleships, the USS Alabama made her maiden voyage in 1942. And within months, she quickly became a battleship in World War II.
With a crew of 2,500 sailors, she received 9 battle stars in just 3 short years. And one of the most famous adventures was when she led the American Fleet into Tokyo Bay on September 5, 1945, the day after the Surrender documents were signed.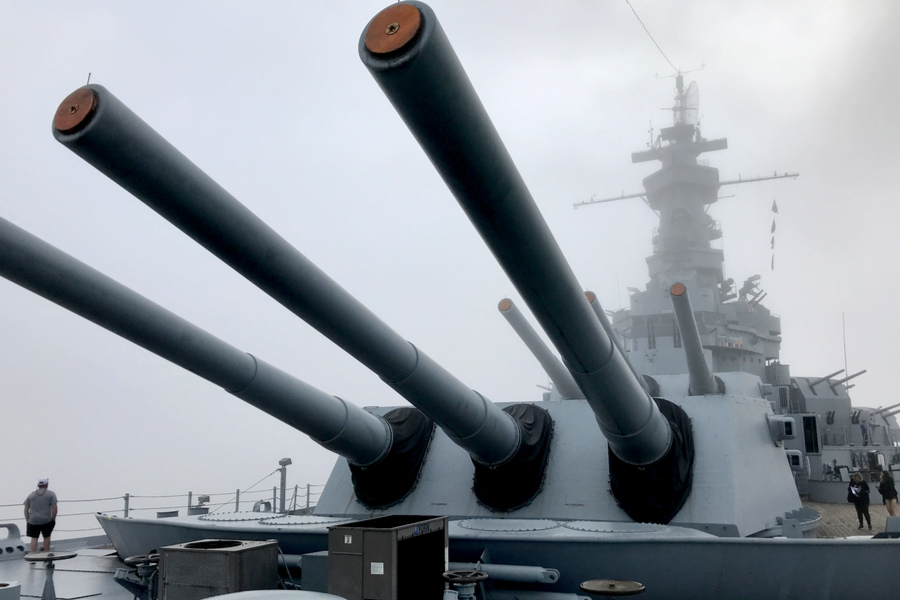 The Battleship was decommissioned in 1947 and scheduled to be scrapped in the early 1960s. But instead, private funds were raised to bring the historic battleship to Memorial Park in Mobile.
In just 4 months and with a lot of blood, sweat and labor from a countless number of volunteers, the USS Alabama was ready for visitors.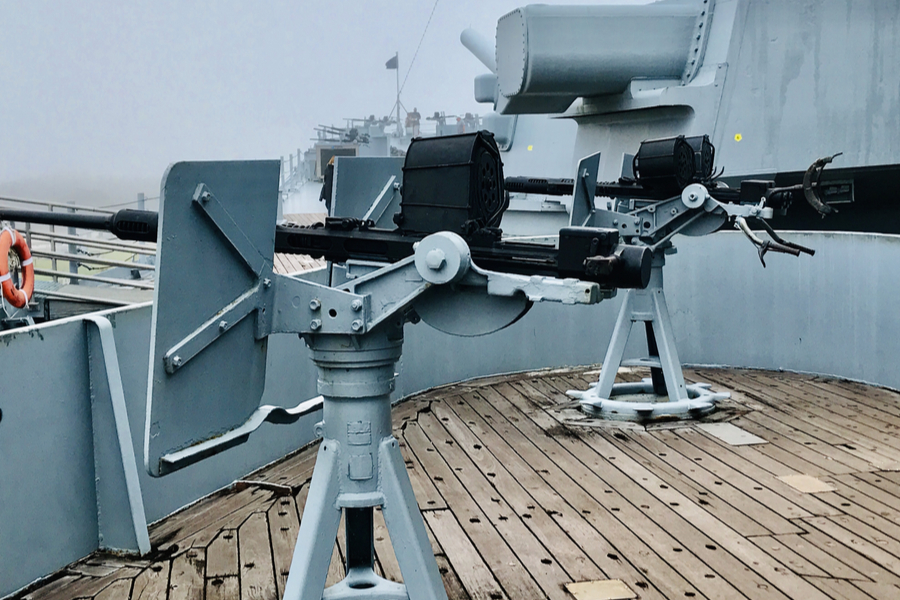 While you are on a self-guided tour, you can walk through, up and around the various levels of Battleship.
Not only will you see all of the weapons mounted on the decks of the ship. But you will also be able to take an up close and personal view of the living and working quarters of the sailors.
Although, this does require climbing small, steep staircases to get to the various levels. But it is well worth it!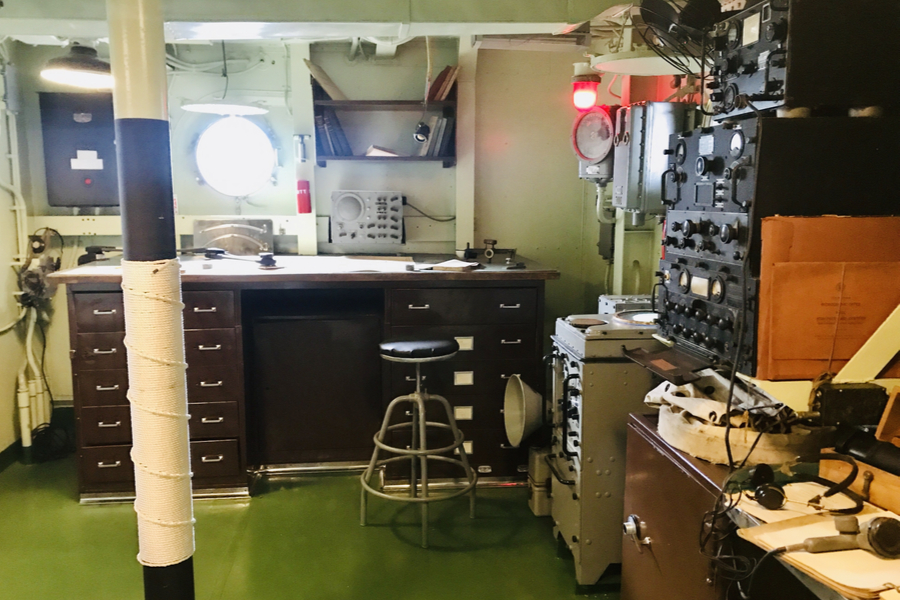 The amount of engineering that it took to put this battleship into working order was impressive! Especially when you realize that it was built in the early 1940's.
After touring the battleship, we decided to head over to the USS Drum submarine stationed just around the corner.
The USS Drum Submarine
This submarine was also commissioned in WWII. It is the oldest American submarine on public display in the United States.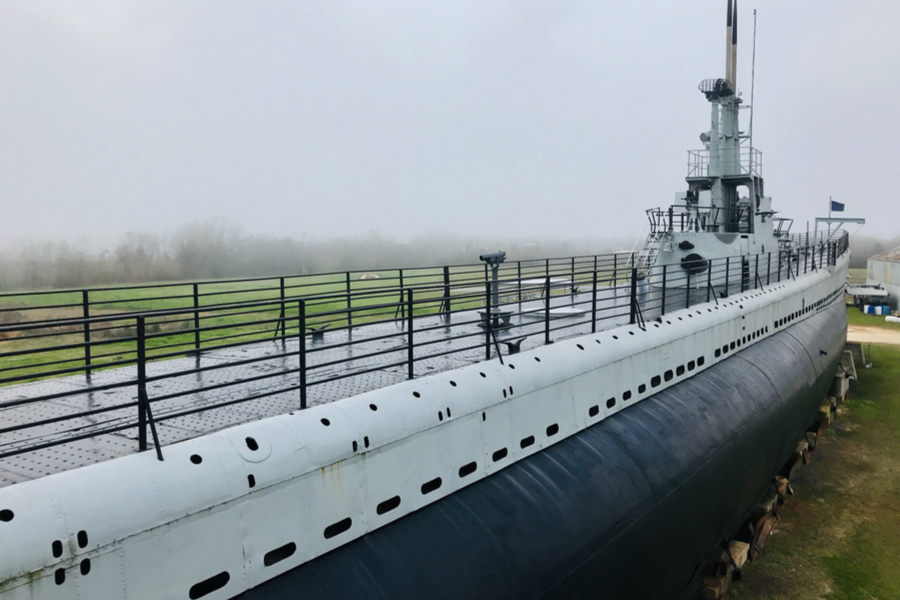 It was donated to the Battleship Memorial park in April 1969. And in less than 3 months, it was opened to the public for tours.
Like most submarines, the USS Drum was named after fish. And in this case, the Drum refers to any of the various fish capable of making a drumming noise.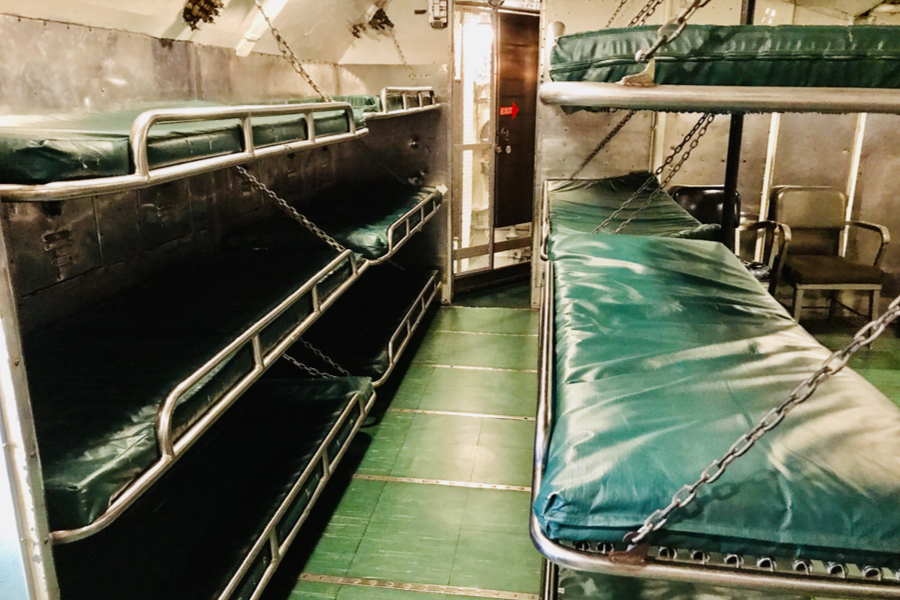 There were 72 crew members on board that served in several missions during the war. In fact, the USS Drum earned 12 battle stars.
It sank 15 ships and over 80,000 tons of enemy shipping supplies. And it held 6 torpedo launching tubes.
As we toured the submarine it became quite apparent that the sailors were quite shorter than the average American today. In fact, the average height of a man onboard at the time was 5'6″.
And it was quite obvious that Jim was struggling getting though the doorways and hatches.
In fact, after I climbed up the ladder and through the tiny opening of the periscope room, I pulled out my camera to video him doing the same. And yes, I should have turned my cell phone the other way, but it was a spur of the moment video.
Regardless, it entertaining watching him trying to figure out how to get up there!
The small working and living quarters of both the battleship and the submarine gave us an even bigger appreciation for those that served and continue to serve.
Happy Traveling! Jim and Mary
CURRENT TRIP STATUS TO DATE:
Day 156 of 365
States : 20/50
National Parks / Monuments : 20
Stayed In : Mobile, Alabama
Miles Driven : 48.4
Total Trip Miles To Date : 16,811.9
Total Gallons Used : 1,209.49
Biking Miles : 0.0
Biking Miles To Date : 158.4
Hiking Miles : 1.8
Hiking Miles To Date : 352.4
On September 9th, 2019, we set out in our NuCamp T@B 400 Teardrop Camper to travel to every state. You can check out all of our dates here : Dates for the States

You can follow along by signing up for our twice weekly email updates at the bottom of the page. You can also follow us on Facebook : Live Simple Tour Facebook and Instagram : Live Simple Now Instagram Page.