Who knew you could camp for free at a casino!
We have stayed at quite a few camping sites during our travels across the country. For many of the nights, we are able to use traditional RV camp sites. And honestly, we have been quite surprised at how many quality clean and nice sites exist throughout all of the states.
But sometimes, especially in remote areas, traditional campsites are simply hard to find. And when they are, we have turned to some pretty cool and interesting alternatives for overnight stays.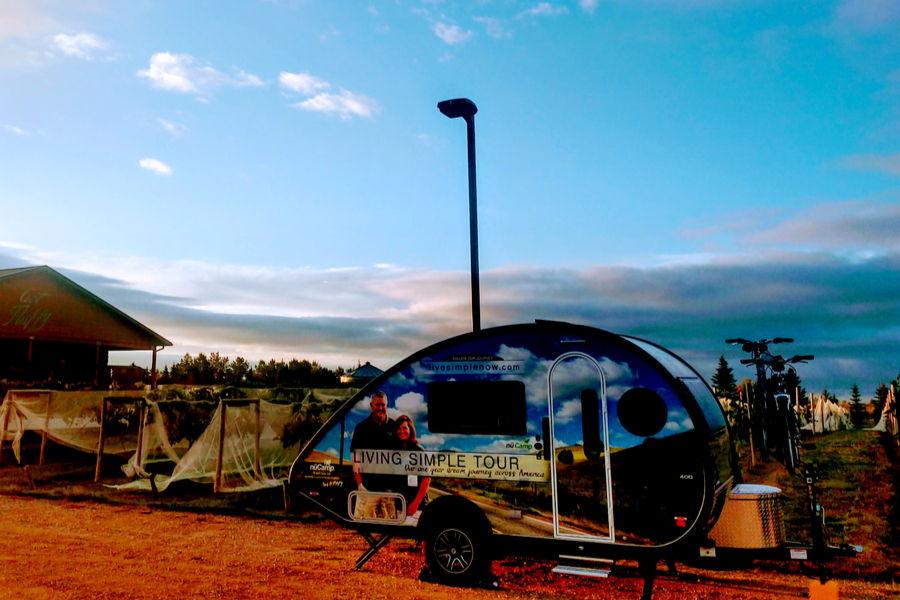 One of our favorites we use is Harvest Hosts. With it, for a $79 annual fee, we have the opportunity to stay overnight at all kinds of interesting places. All for free.
Overnight Stays Everywhere – And Camping For Free
It has certainly led to some pretty awesome experiences at horse farms, wineries, museums – and even an Alpaca farm. (See : Harvest Host Membership)
In a few days, we will even be using our membership to stay at an Alligator Farm as well! That should should be interesting for sure!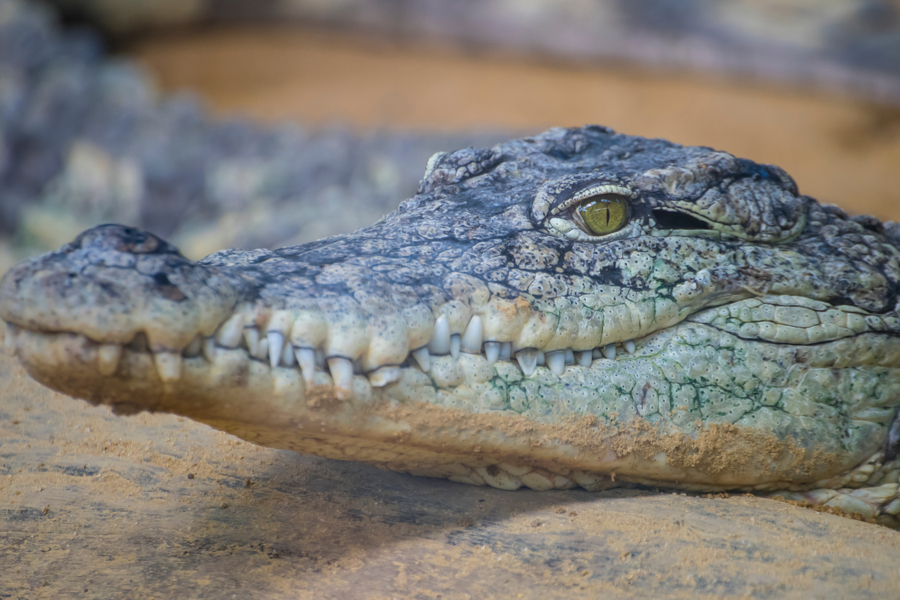 But this past week, we found ourselves in a bit of a bind for a few nights in Mississippi between campground stays. Unfortunately, with "snow-bird" season now in full gear, we were striking out with most of our usual options.
And that is when we learned we could stay for free in the safe and secure parking lots of many of the casino's that dot the Gulf Coast!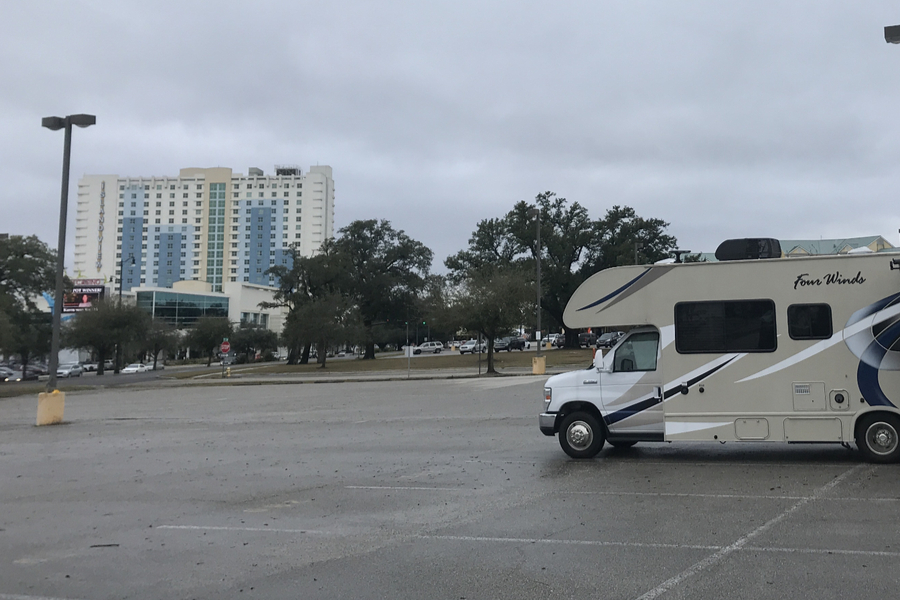 Camping For Free At Casinos
As we were looking at options to the fill the two gaps in our schedule, Mary happened to discover the casino option for overnight stays.
How It Works
The process is simple. First, we simply pulled into the Island View Casino and parked in their designated lot for campers. After that, all we had to do was walk inside, register our vehicle, and place a registration tag in our window. Yes, it really is that easy, and all for free!
They even offered to shuttle us back out to our camper, and offered us multiple nights if we needed them.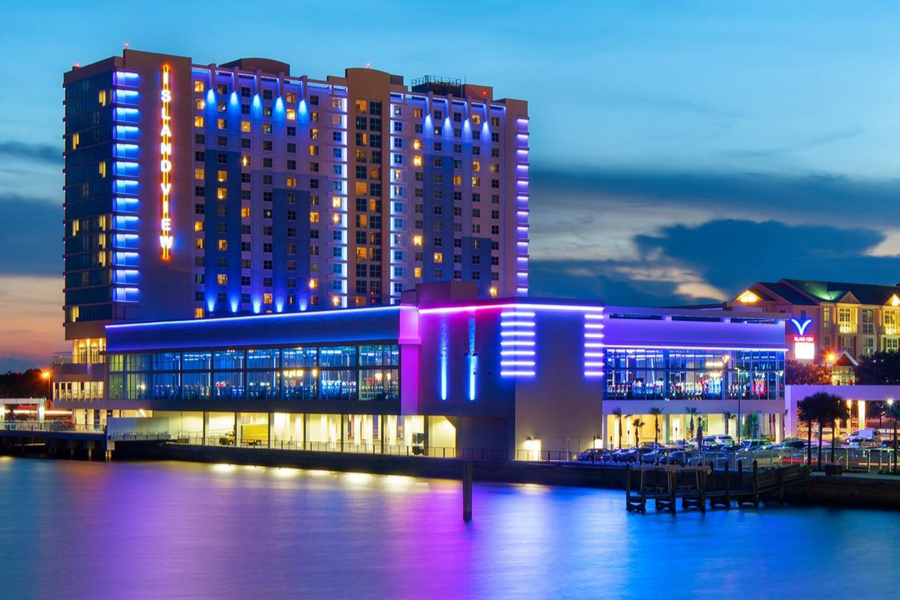 Even better, we were even able to head inside for an incredible dinner inside after setting up – at a fantastic price!
And one more venue to add to the overnight stay list. Happy Traveling – Jim and Mary.
CURRENT TRIP STATUS TO DATE:
Day 151 of 36, States : 19/50
National Parks / Monuments : 20
Stayed In : Biloxi, Mississippi
Miles Driven : 44.3
Total Trip Miles To Date : 16,435.9, Total Gallons Used : 1,182.44
Biking Miles : 0.0, Biking Miles To Date : 158.4
Hiking Miles : 2.4, Hiking Miles To Date : 340.2
About Our Living Simple Tour
On September 9th, 2019, we set out in our NuCamp T@B 400 Teardrop Camper to travel to every state. You can check out all of our dates here : Dates for the States

You can follow along by signing up for our twice weekly email updates at the bottom of the page. You can also follow us on Facebook : Live Simple Tour Facebook and Instagram : Live Simple Now Instagram Page.