31
Jan
Just 45 miles east of Baton Rouge and 45 miles northwest of New Orleans sits the incredible little city of Hammond, Louisiana.
And, up until a few days ago, neither of us knew of its existence.
But, all thanks to a generous offer to try some amazing rolled ice cream from a follower, we happened to discover another amazing little city. Just one more reason this trip never gets old!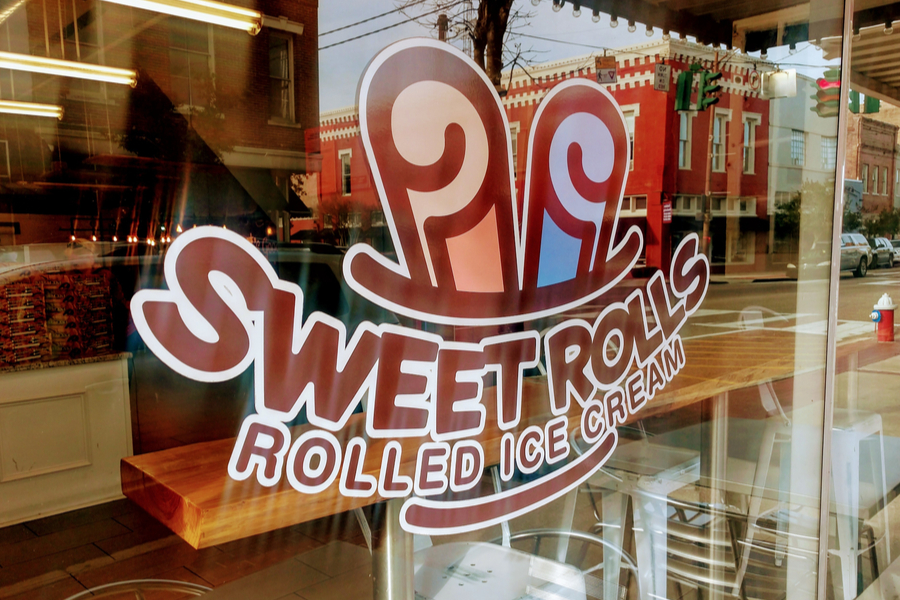 As we find ourselves 146 days into the tour, our travels have led to us to discover so many special and unique places. Big cities, small towns, and even tiny villages with populations of less than 25 residents – they have all been so incredible to explore and learn about for the first time.
And we can certainly now add Hammond, Louisiana to the list of amazing places. This town of about 20,000+ residents is one special city. And we are thankful that good ol' ice cream spurred us on to discover it!
How Ice Cream Led Us To One Amazing City
After doing a story on our visit to Opelousas a few days back, we received a message from Dion, a Louisiana follower who saw the story and wanted us to visit his city of Hammond, Louisiana as well. He added that we should definitely try some rolled ice cream while there at Sweet Rolls Ice Cream Shop.
Now, for starters, ice cream is pretty much our Kryptonite. With world-famous Tom's Ice Cream Bowl just twenty minutes from our home in Ohio, it is a treat that we simply find hard to resist.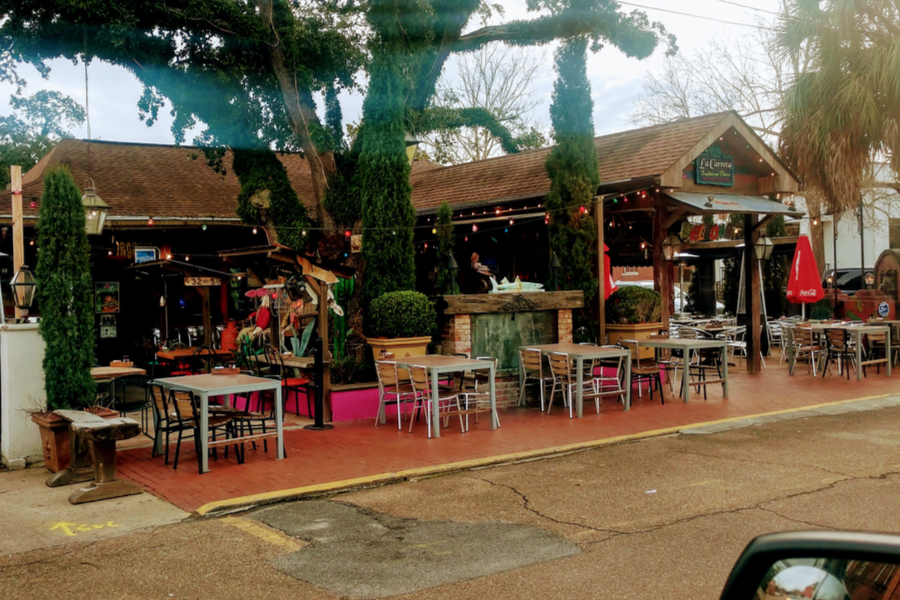 So as we left New Orleans to head back to our campground near Baton Rouge, we decided to take a detour to Hammond for a little refreshing treat – and to see what the town was all about.
A Town With A Lot To Offer
For starters, yes – the ice cream rolls were ridiculously good! Watching Mark in the shop make our rolls behind the counter (see video below) was fascinating. But as good as it was, tasting it was by far our favorite part of it all! 🙂
But after that, we did what we love to do best – explore. And as we walked about the town of Hammond, it became apparent how unique it really was.
From specialty shops to a thriving downtown, it was clean, beautiful – and so over the top friendly! Every business we walked into spoke of how wonderful the town was – you could really tell it was special to them as well.
Case in point, our stop into The Red, White & Brew shop in downtown Hammond.
The State Wine Cork Map
In each state we pass through, we purchase a bottle of wine made specifically in that state. When our trip is over, our goal is to make a little artwork cork map from them all to remember the trip by. I know, a bit crazy – but then, have you met us? 🙂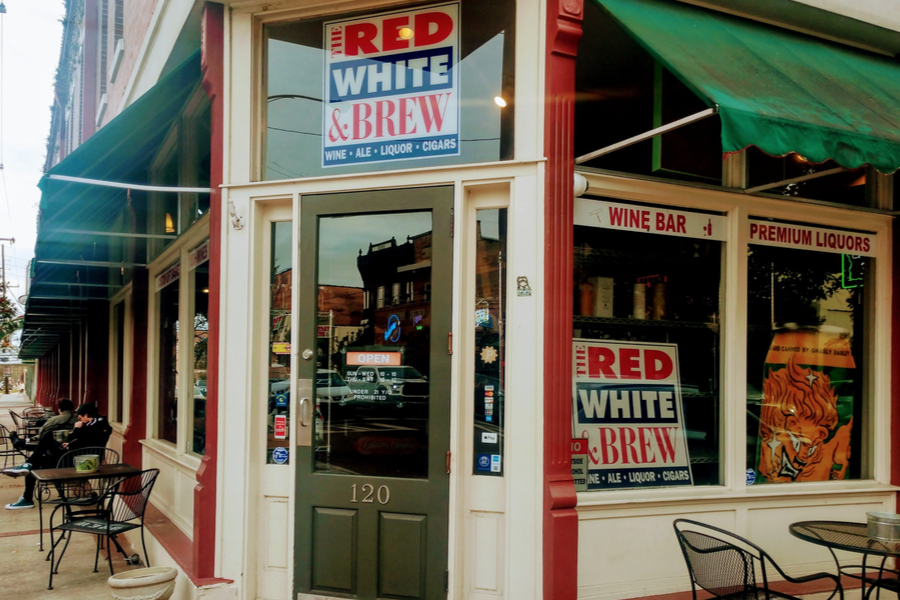 So as we passed by this cool little wine and brew shop, we thought it might be the perfect place to find our bottle of Louisiana Vino.
Not only did they help us find a great bottle, they also wanted to know all about the trip. And what was to be a 5 minute stop turned into 45 minutes, and some incredible conversation with one of the associates (Katie), and the owner Todd.
We have spoken before of the friendliness of the people in Louisiana, but it's no joke. Everywhere we go, it has been wonderful!
And just like every other shop we stopped in while walking and driving through the town, everyone spoke highly of Hammond.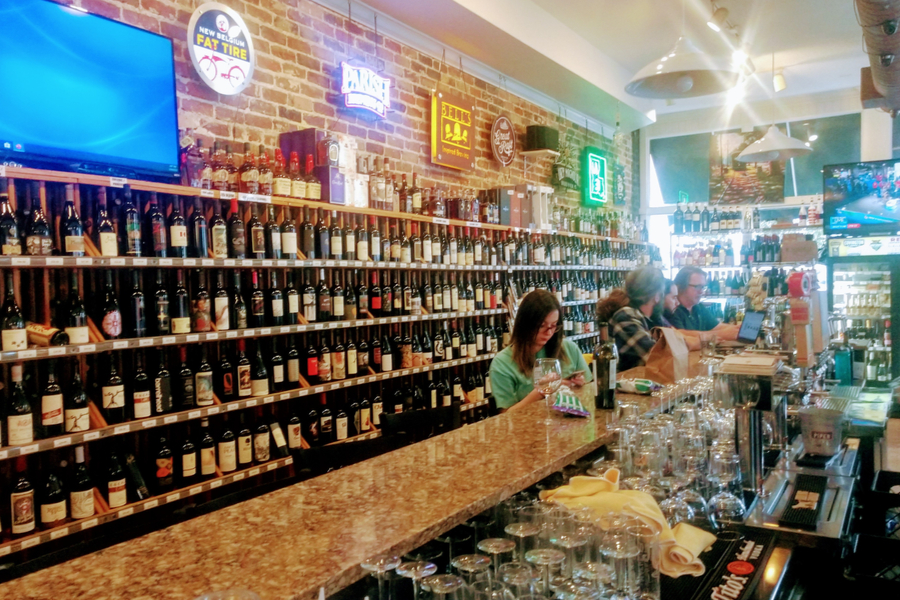 In fact, Todd told us he purchased Red, White & Brew with his wife after visiting the town and falling in love with it. "It just seemed like the perfect place to live," he said, and it certainly just might be!
Yes, we loved the Big Easy and all New Orleans had to offer. But it will be towns like Hammond, Louisiana that make this trip even more memorable.
So thank you Dion for leading us to a wonderful afternoon and evening in the town of Hammond, Louisiana. And, of course for some amazing Ice Cream Rolls too! 🙂
Here is to discovering some more incredible towns and cities along our journey. Happy Traveling – Jim and Mary.
CURRENT TRIP STATUS TO DATE:
Day 145 of 365
States : 18/50
National Parks / Monuments : 20
Stayed In : Livingston, Louisiana
Miles Driven : 41.2
Total Trip Miles To Date : 16,168.4
Total Gallons Used : 1,171.6
Biking Miles : 0.0
Biking Miles To Date : 158.4
Hiking Miles : 2.5
Hiking Miles To Date : 329.6
About Our Living Simple Tour
On September 9th, 2019, we set out in our NuCamp T@B 400 Teardrop Camper to travel to every state. You can check out all of our dates here : Dates for the States

You can follow along by signing up for our twice weekly email updates at the bottom of the page. You can also follow us on Facebook : Live Simple Tour Facebook and Instagram : Live Simple Now Instagram Page.