29
Jan
With so many stunning districts, historic buildings, and 3000+ restaurants to try out, you might wonder why we spent an entire morning taking in the cemeteries of New Orleans.
But to be sure, the sprawling graveyards of New Orleans are actually a must-see sight to behold. Their historic and artistic beauty are not only unique, but admittedly, a bit haunting to stroll through.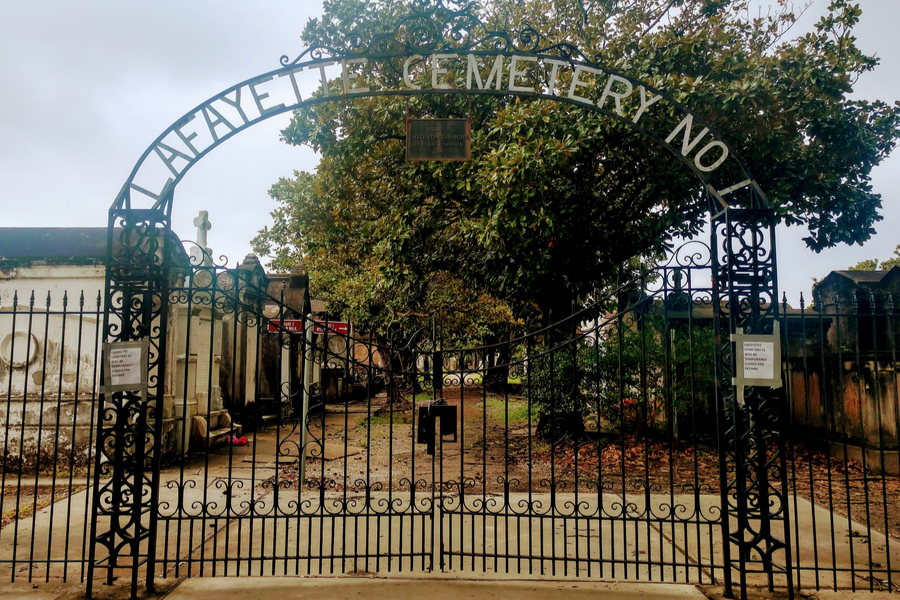 The cemeteries are a huge part of the city of New Orleans, and tell their own unique story of this city's past.
It was certainly a morning well spent learning their fascinating history and taking in a few of the monumental structures that dot the city's landscape.
The Above Ground Cemeteries of New Orleans
When you create a city below sea level, it certainly raises quite the issue when it comes to burying the dead. And for New Orleans, it meant coming up with an elaborate cemetery system of above ground vaults.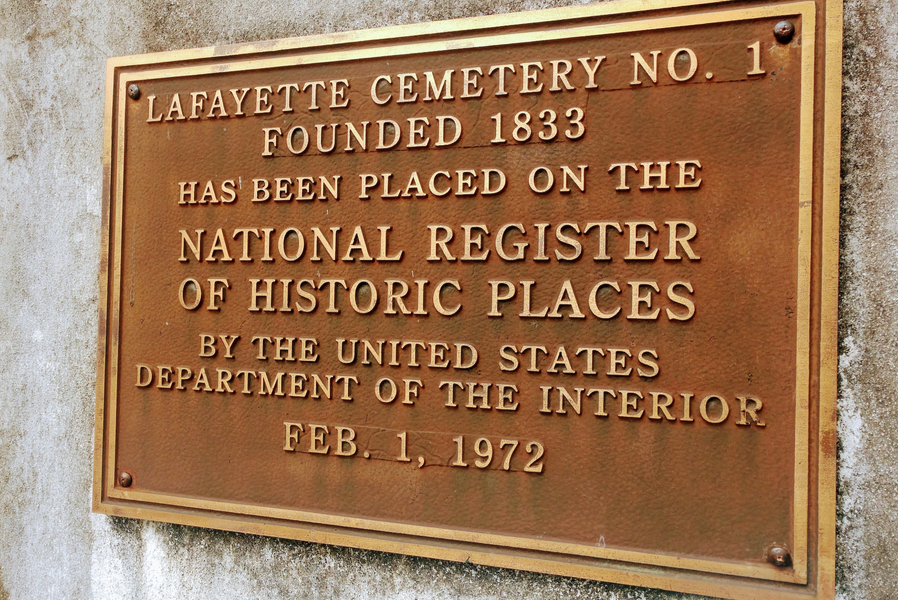 The history of some of these amazing eternal resting sites dates all the way back to the first french settlement of Lafayette – the original name of what is now called New Orleans.
Created in 1833, the Lafayette Cemetery No. 1 is one of the oldest of all. With over 7000 buried and 1,100 tombs , it is also one of the more famous.
It is located in the Garden District of New Orleans, which is filled with some of the most elaborate and historic homes in the city.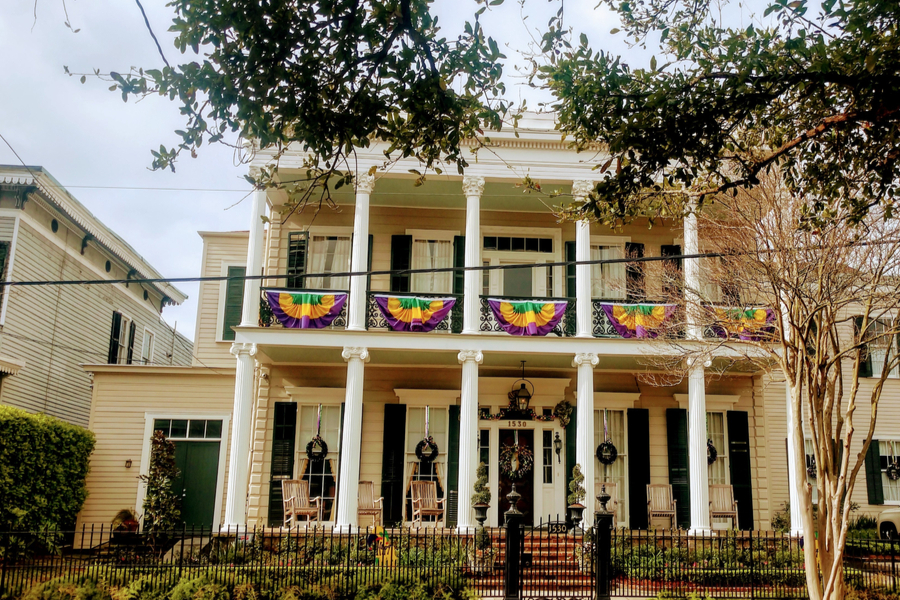 It was surreal to walk to the gates and look in at the tombs and vaults.
Unfortunately, do to a bit of ongoing maintenance, the cemetery was closed to walk-through visitors. But peering through each of the iron gates that closed off the four walled sides was more than enough to take in the haunting beauty of the site.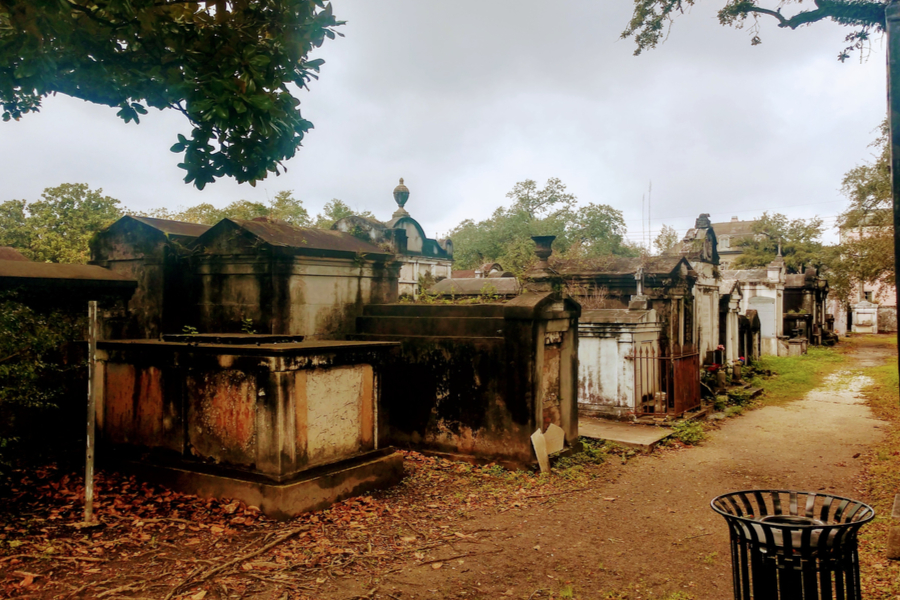 Within it's vaults are some of the first inhabitants of the area. German, French and even early Irish settlers are buried here. And the cemetery is still active and governed by the city today!
The Rich History of the New Orleans Cemeteries
As we drove around to take in a few more of New Orleans cemeteries (St. Louis and St. Roch), it was incredible to see the elaborate vaults and almost little-city feel walking the tiny "streets" within the walls.
Of course legends and stories abound about the cemeteries and their haunted past. And the famous music-led funeral processions that take place at many burials.
As we walked and strolled through, it is fair to say there is certainly an eerie beauty to it all.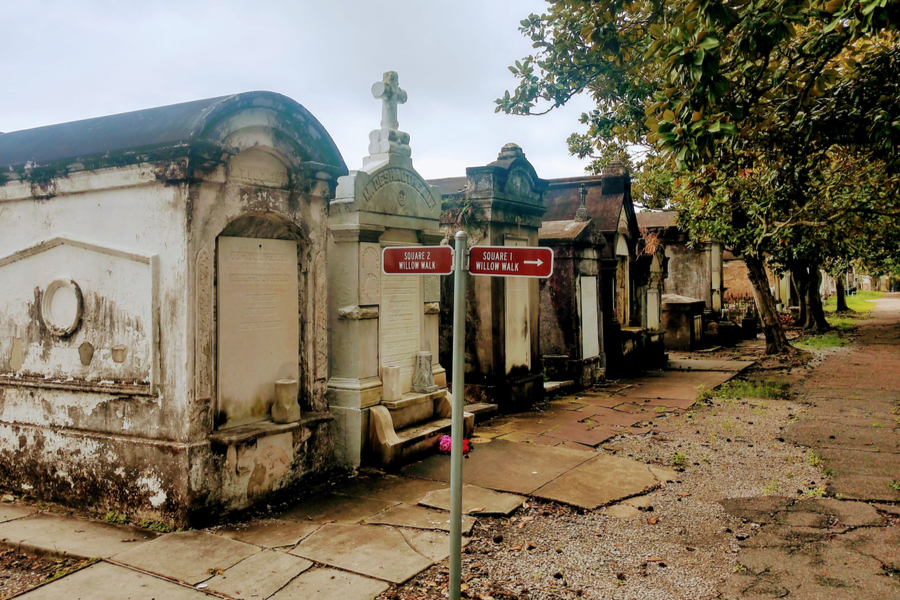 One of which I can both say we were happy to be touring in broad daylight, and not on a moon-lit night! But one thing is for sure, the cemeteries of New Orleans really are hauntingly beautiful!
So far, it has been a great week all throughout Louisiana, but there is still much to see and do! Happy Traveling – Jim and Mary
CURRENT TRIP STATUS TO DATE:
Day 143 of 365
States : 18/50
National Parks / Monuments : 20
Stayed In : New Orleans, Louisiana
Miles Driven : 90.1
Total Trip Miles To Date : 16,016.9
Total Gallons Used : 1,160.64
Biking Miles : 0.0
Biking Miles To Date : 158.4
Hiking Miles : 7.3
Hiking Miles To Date : 323.9
About Our Living Simple Tour
On September 9th, 2019, we set out in our NuCamp T@B 400 Teardrop Camper to travel to every state. You can check out all of our dates here : Dates for the States

You can follow along by signing up for our twice weekly email updates at the bottom of the page. You can also follow us on Facebook : Live Simple Tour Facebook and Instagram : Live Simple Now Instagram Page.