26
Jan
We have received several comments, emails and even Facebook messages asking if we could go in more detail about daily routine in the camper.
When we set out on our one year quest to see all 50 states in exactly one year, we really didn't know what to expect.
Although I camped in a tent a few times as a kid, I never had even been in a camper for an overnight stay.
And Jim had never camped before we had the T@B 400 trailer.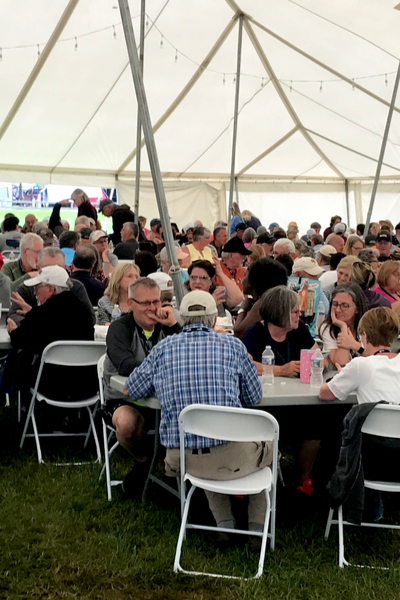 So we took it out a total of 3 times before our one year journey began on September 9, 2019.
We learned a lot during those short trial run trips. And the staff and attendees at the uCamp rally last June were extremely helpful!
However, nothing can really prepare you for daily life in the camper until you actually get on the road.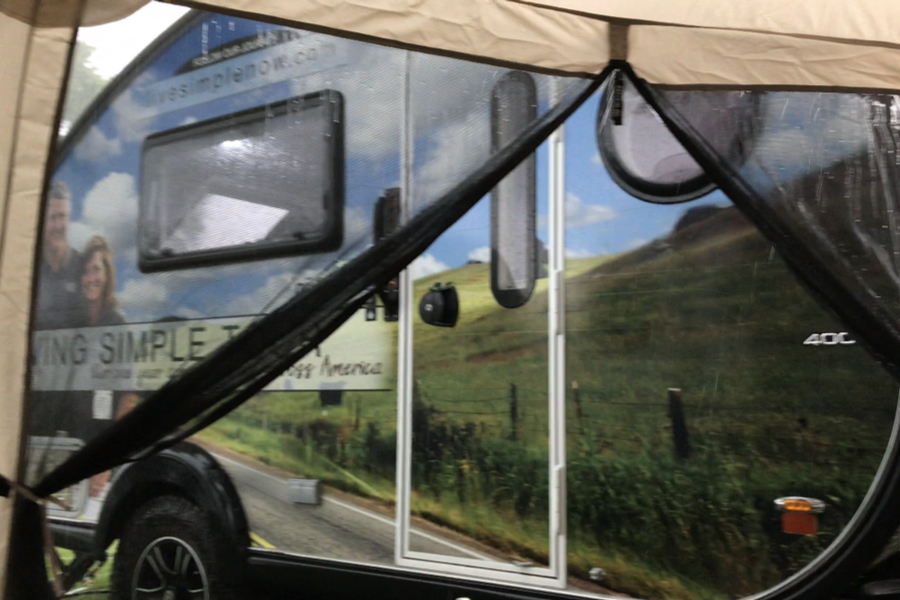 Daily Routine In The Camper
So what is it like living on the road as you travel from state to state? For every person it is going to be a different and unique experience.
But we have found our own routine that works for us. And over the next several weeks, we will explain how we manage daily tasks and routines in the camper.
The Morning Routine
As most of you know, we have a total of 4 websites that we maintain and write new articles for every week.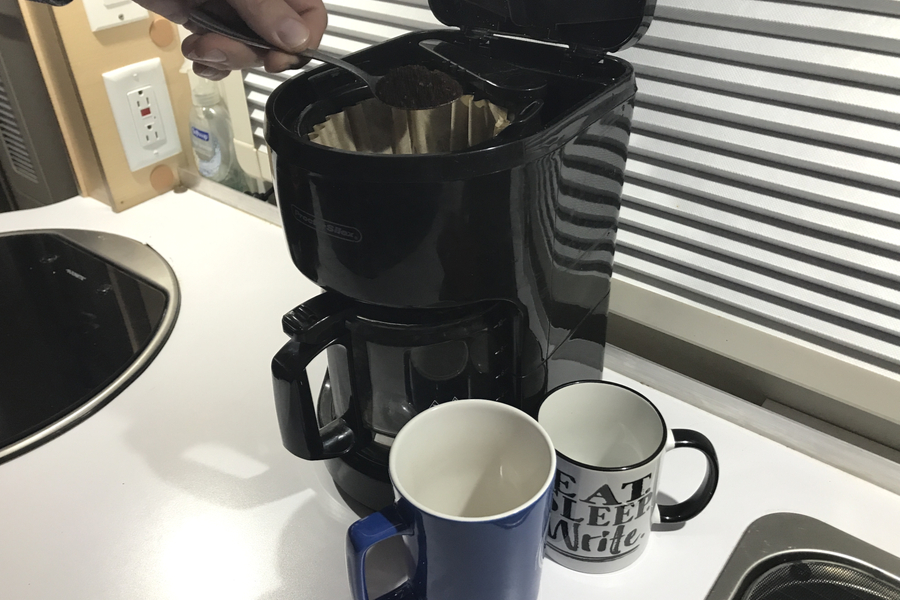 Therefore, on most days, we require a little time to write on our computers. And most of the writing is completed first thing in the morning.
Since we are in a bed where only one side is exposed to the hallway Jim, who sleeps on the outside, gets up first.
He then begins to make and pour our coffee. As he is doing that I make our bed.
Now this is a little workout in itself, since the bed is tucked into the curvature of the camper. However, it is important to me that we make the bed everyday.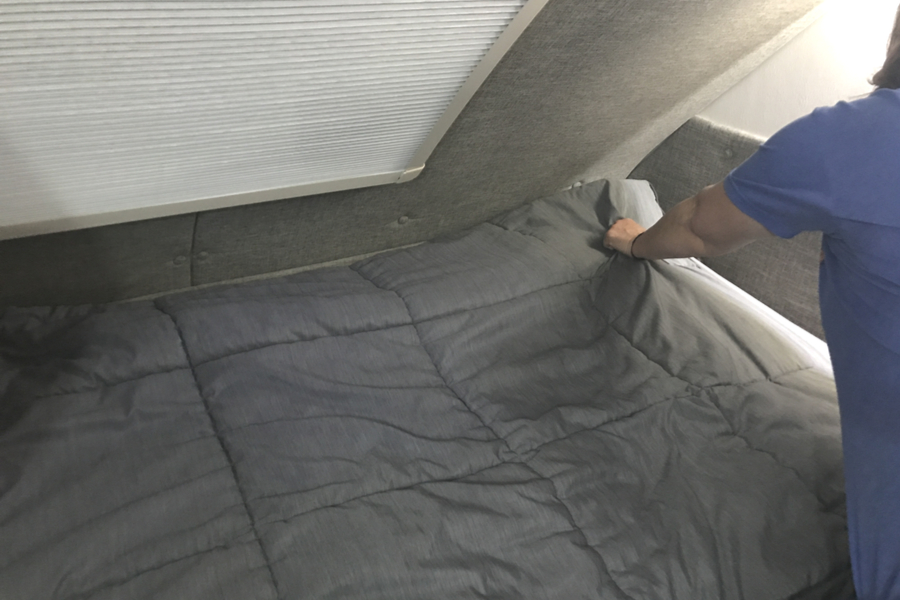 Not only have I accomplished a task within the first few minutes of getting up, it also makes me feel neat and organized. And in a small, 18 foot camper, that is important. Plus, we often have unexpected guests ask to see inside the camper and we want it to look good when we show them.
After that we sit at the dinette table with our computers and coffee. We do our daily check and scheduling for our websites. This takes about 30-60 minutes and gives us a chance to enjoy a cup or two of coffee.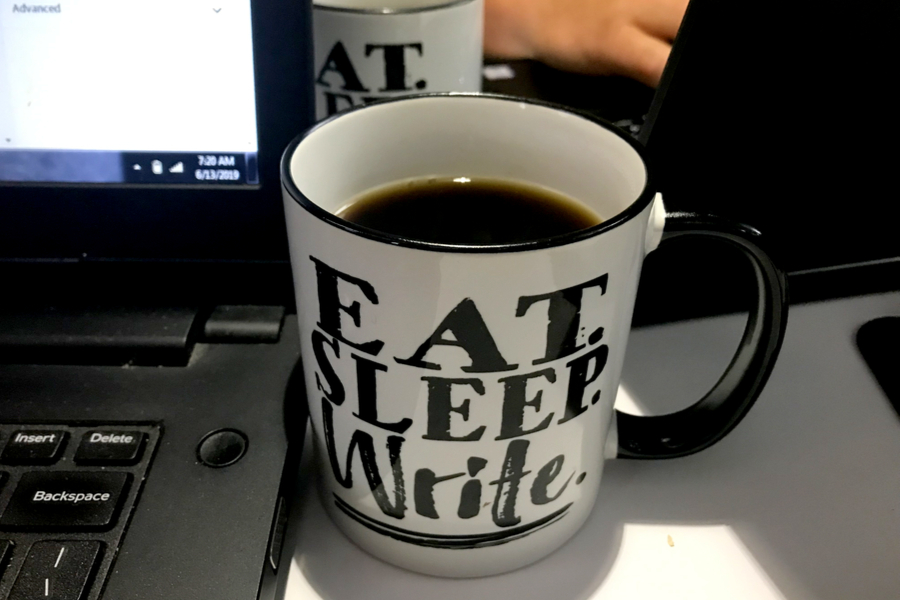 Making Breakfast
The next part of our daily routine is to make breakfast. But we don't do this task together.
Because we eat two entirely different things for breakfast, we have found it easier to make our own. And due to space constraints while using a two burner stove, we do it at separate times.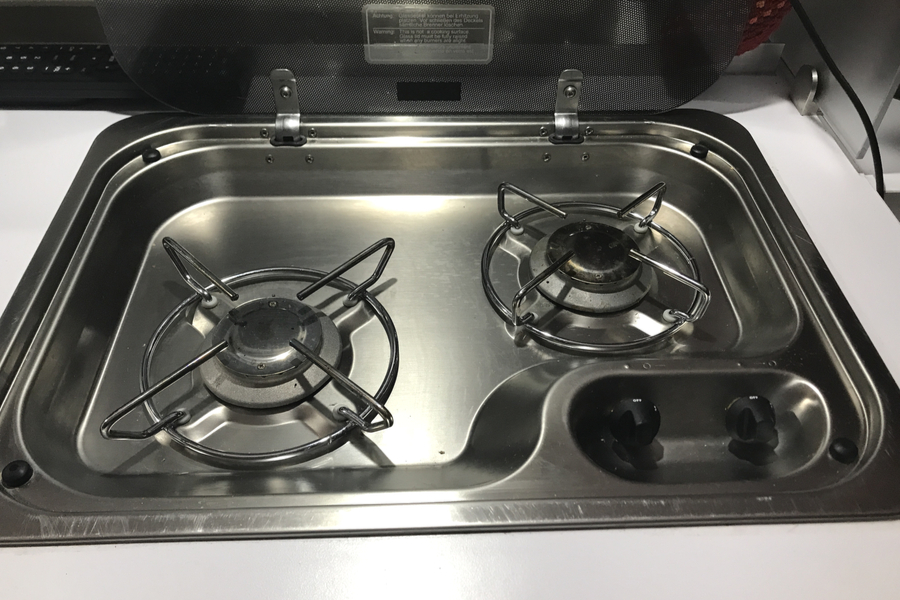 As soon as the first person finishes up at the stove, the other one takes over.
Now what comes after breakfast? Dishes! Over the past 100+ days with life in the camper, we have figured out the perfect system.
One person will stand at the sink to wash dishes. Once they are rinsed, they are placed on a towel at the dinette table. Then the other person dries the dishes as they sit, and more importantly, stay out of the way.
And yes, we alternate this duty equally.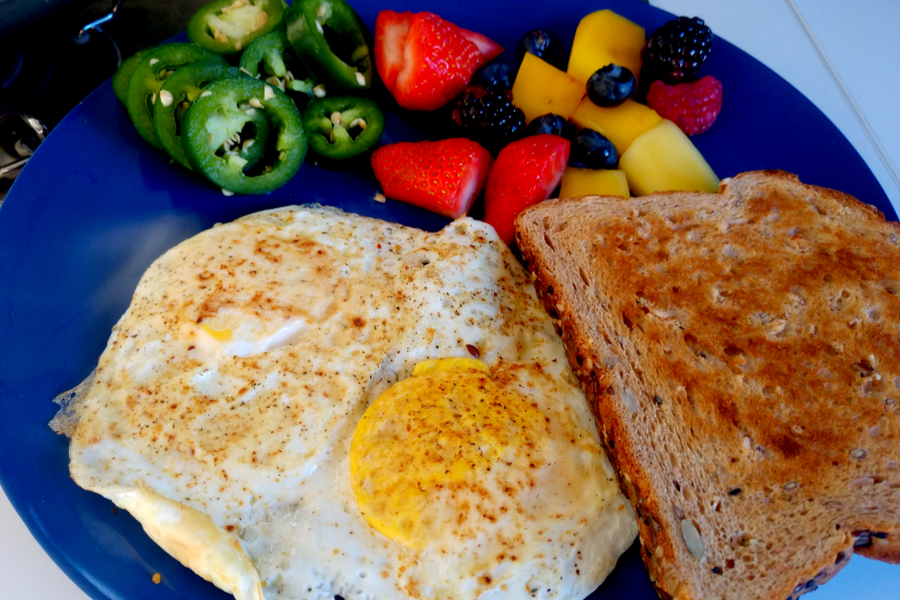 Getting Ready For The Day
Next it is time to get ready and head out for the day. But before we do that, we have to get ourselves presentable.
Depending on what we have planned for the day, or where we stayed overnight, we have a couple of options.
If we stayed at a Harvest Host or are boondocking off grid, we take a shower in our T@B 400.
However if we are at a campground with a nice shower, we take advantage of the large and spacious area. Plus, if it has a heavy stream with hot water, I may stay in the shower for longer than I should!
After showering, I typically dry my hair back in the camper. However, the only mirror in the camper is the one that is mounted inside the bathroom door.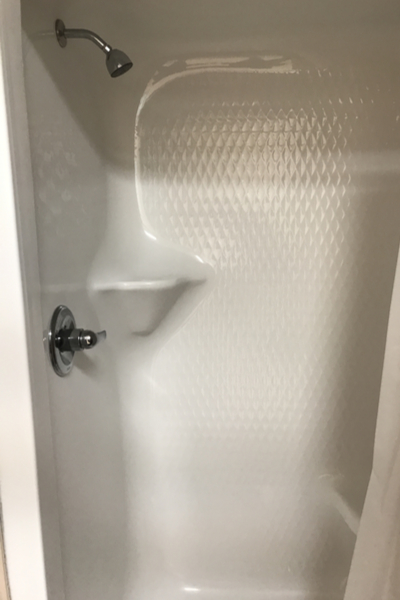 If I try to dry my hair in the bathroom with the door closed, it gets too hot. So I stand in the hallway with the door open to dry my hair.
If Jim needs to pass by and get to the closet, I step in the bathroom and close the door until he gets through.
Since he gets ready much quicker than I do he will continue to work on other daily tasks that need to be done. This may include taking out the trash, refilling our water bottles for drinking, and even make coffee for the next morning.
Bathroom Space Dilemma
After my hair is dry, it is time to use a curling iron or straightener. Although I plug it into the bathroom outlet, there is only one issue. There is no safe place to set it as it heats up.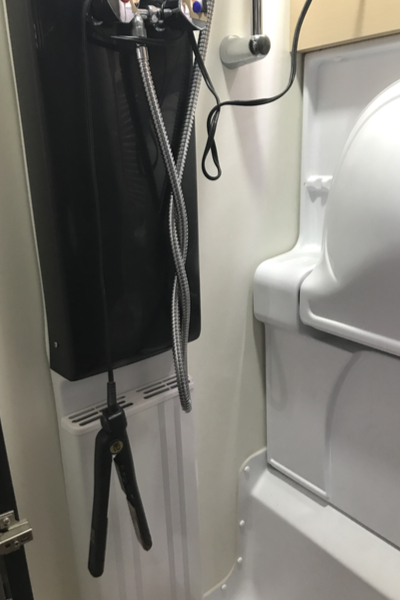 So instead, I wrap the cord around the shower faucets and let it hang as it heats. The process has worked really well so far!
Once I finally am finished with my hair, it is time to grab the toothbrushes.
If we have taken a shower in the camper we will use the foldable sink in the bathroom. However, if we have used the campground shower, we brush our teeth in the kitchen sink.
You see, the foldable sink works great. However, if there is any water left in bowl, once you fold it up, the water falls down to the shower floor.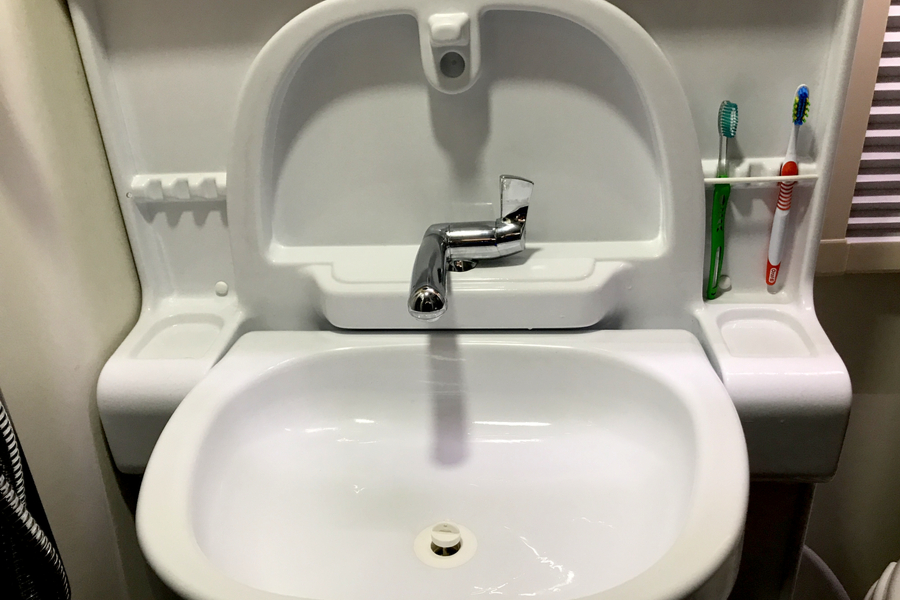 So if the floor is nice and dry, we want to keep it that way so our socks don't get wet when we walk in to go to the bathroom.
Now that our morning daily routine is complete, it is time to head out to see what the town has to offer!
Happy Traveling! Jim and Mary
CURRENT TRIP STATUS TO DATE:
Day 140 of 365
States : 18/50
National Parks / Monuments : 20
Stayed In : Shreveport, Louisiana
Miles Driven : 96.4
Total Trip Miles To Date : 15,589.1
Total Gallons Used : 1,121.5
Biking Miles : 0.0
Biking Miles To Date : 158.4
Hiking Miles : 3.6
Hiking Miles To Date : 310.5
On September 9th, 2019, we set out in our NuCamp T@B 400 Teardrop Camper to travel to every state. You can check out all of our dates here : Dates for the States

Follow along by signing up for our twice weekly email updates at the bottom of the page. You can also follow us on Facebook : Live Simple Tour Facebook and Instagram : Live Simple Now Instagram Page.