I am not kidding when I tell you that a bridge in Little Rock, Arkansas is actually called the Big Dam Bridge.
The bridge connects parts of the twenty-five mile Millennium Trail located on both sides of the Arkansas River in Little Rock and North Little Rock, Arkansas.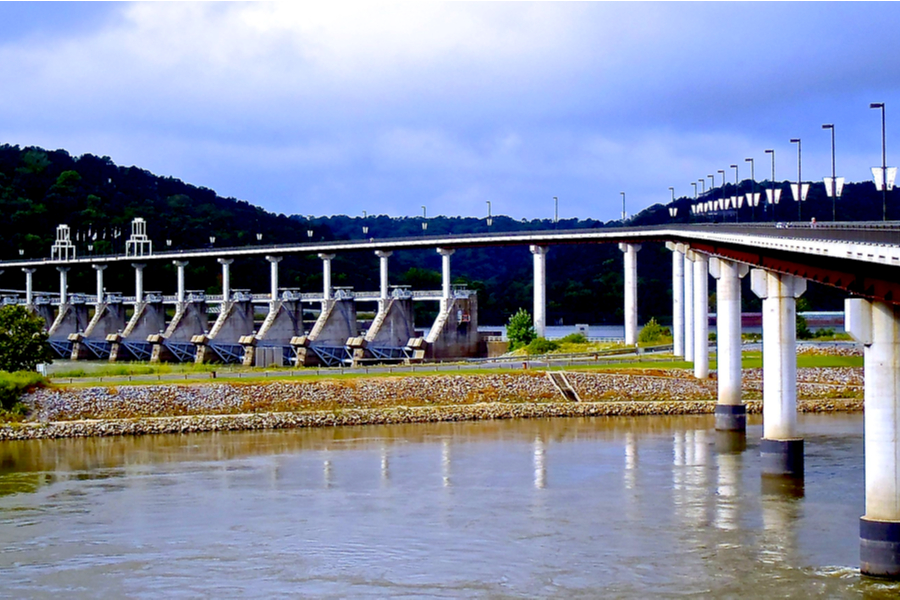 Although, there are actually longer bridges in the world used for pedestrians. However, this famous 4,200 foot structure is the longest pedestrian/cyclist bridge in the world built solely for recreation.
It reaches up to 90 feet above the river, and its state-of-the-art linear "wall-wash" LED fixtures illuminate its exterior and can create more than 16 million color schemes.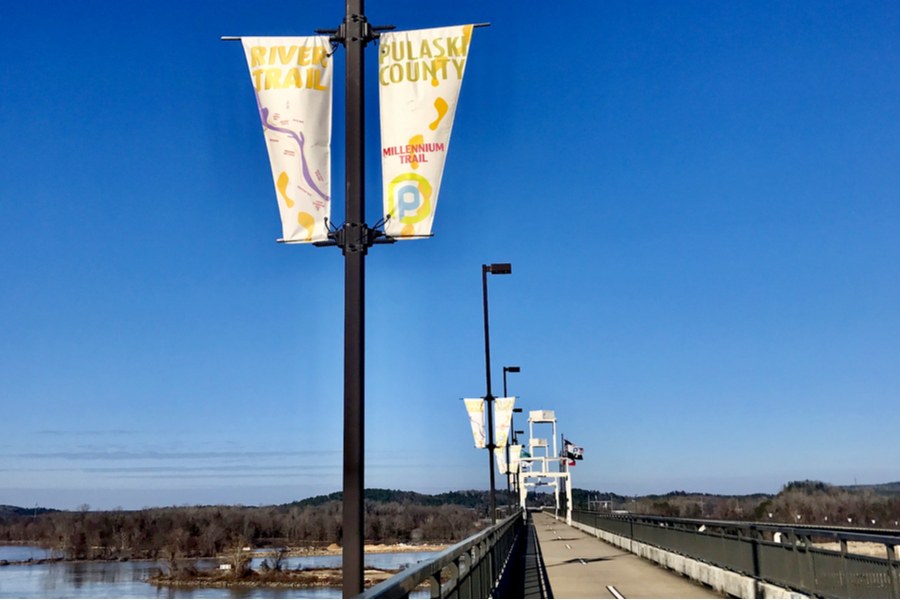 The Big Dam Bridge Name
You may be wondering how the bridge got its name. After all, most bridges are named for cities or famous citizens. However this bridge got its name from a Pulaski County Judge, Floyd G. "Buddy" Villines, who was a leading advocate of the project.
As the project was in the planning stages, he once told skeptics at a meeting, "We're going to build that dam bridge." And thus the name was born.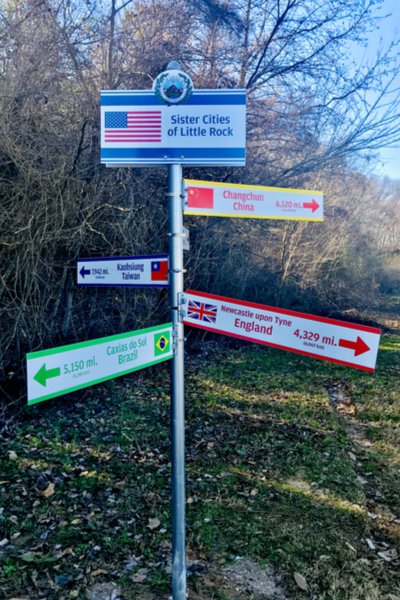 Villines firmly believed that the bridge project was both a way to bring the sister cities of central Arkansas closer together but also to promote exercise for the residents of the surrounding communities.
"Bridges connect people and places and this one will attract people and be good for economic growth. Plus our culture has to change its ways, we have to be healthier."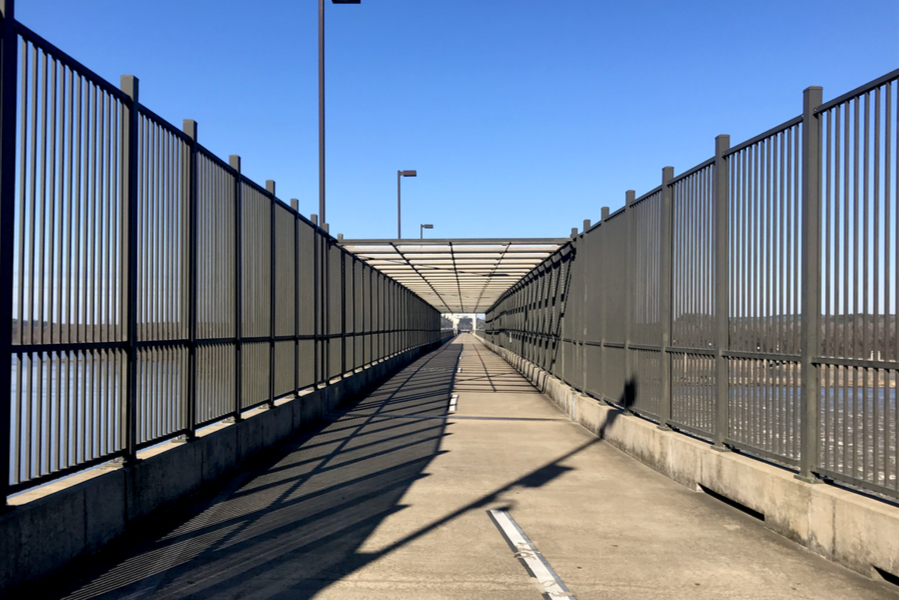 The Bridge Opened in 2006
In 2006, the dream became reality. The bridge was finally open to pedestrians and cyclists and hosts hundreds of visitors each day.
The path is made of concrete and is 14 feet wide. Although it is intended for exercise, for those that might want to stop and enjoy the view, there are 8 observation decks with benches placed on the bridge.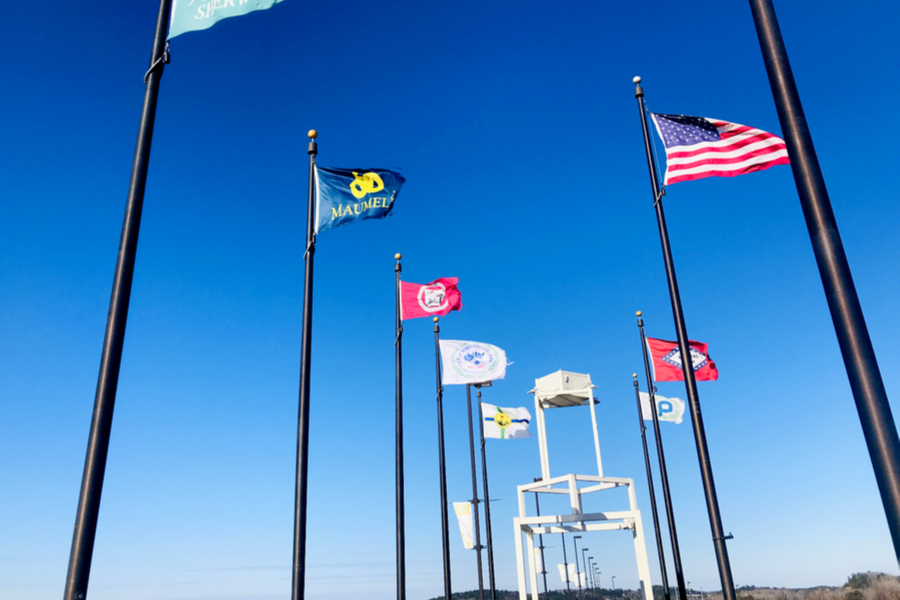 You can not only sit down and enjoy the view of the view of the river , you can also watch a working Lock move watercraft past the Murray Dam.
Although The Big Dam Bridge allows you to cross the Arkansas River, it also serves another purpose. It also connects the rural communities to the vibrant downtown Little Rock area.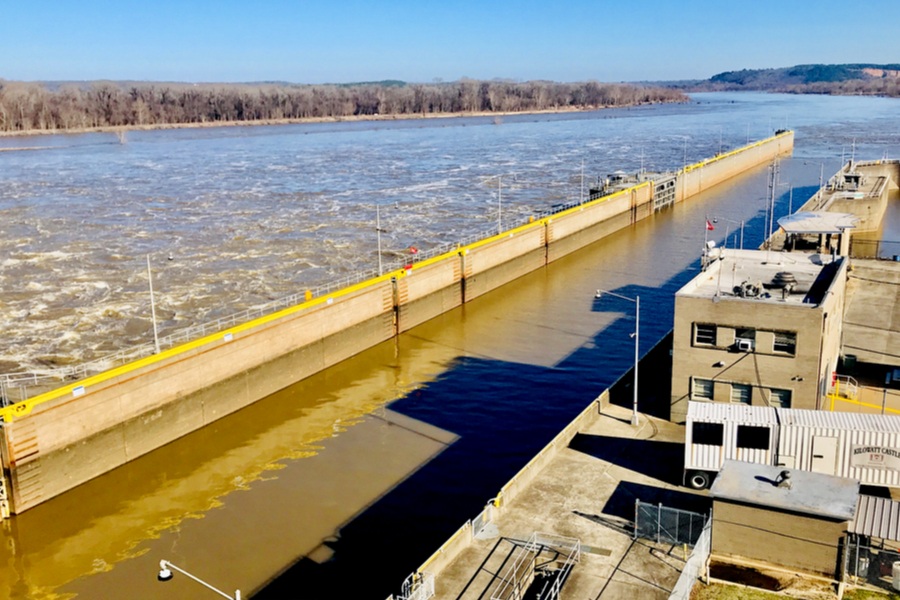 A beautifully, well-maintained path for all to enjoy!
Happy Traveling! Jim and Mary
Click HERE to see where else we have been on our journey across America.
CURRENT TRIP STATUS TO DATE:
Day 134 of 365
States : 17/50
National Parks / Monuments : 19
Stayed In : Maumelle, AR
Miles Driven : 64.7
Total Trip Miles To Date : 15,053.9
Total Gallons Used : 1,083.0
Biking Miles : 0.0
Biking Miles To Date : 158.4
Hiking Miles : 4.4
Hiking Miles To Date : 299.6
On September 9th, 2019, we set out in our NuCamp T@B 400 Teardrop Camper to travel to every state. You can check out all of our dates here : Dates for the States

You can follow along by signing up for our twice weekly email updates at the bottom of the page. You can also follow us on Facebook : Live Simple Tour Facebook and Instagram : Live Simple Now Instagram Page.