Today we headed Northwest of Tulsa to the town of Pawhuska, where The Pioneer Woman's Mercantile Store is located.
But for those that aren't familiar with The Pioneer Woman, let me explain why we went there.
I am a huge fan of Food Network. I absolutely love to cook for our family. But to keep things fresh and exciting, I am always looking for inspiration for something new and delicious to make.
As much as I love to search the internet for a new recipe, there is nothing like having cooking shows playing in the background when I am at home.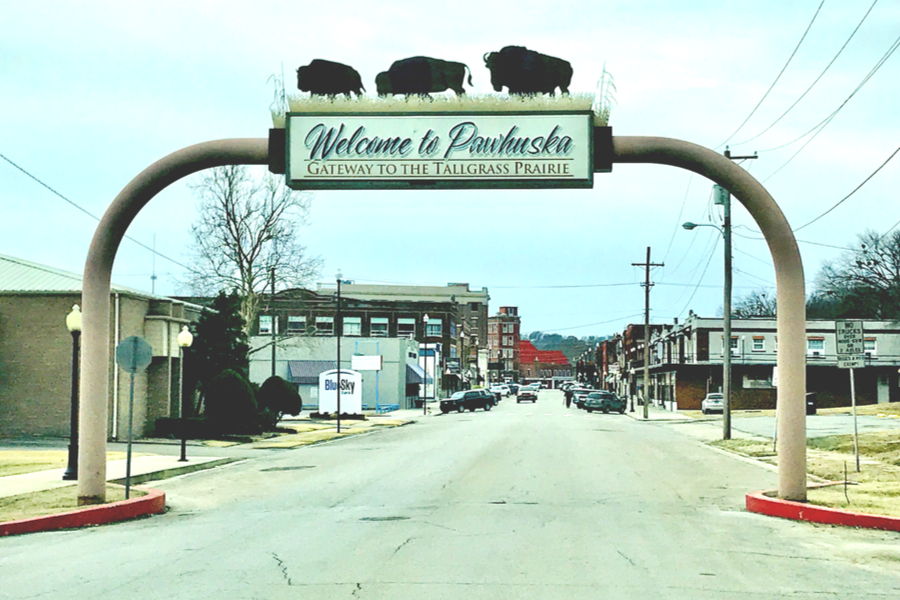 I am able to listen to the chefs talk about what and how to prepare various dishes. And if I hear anything of interest, I can look up from whatever I am doing and pay attention.
And that is how I fell in love with 'The Pioneer Woman" television show. Ree Drummond, the host of the cooking show, cooks down home meals to feed her family on a large ranch just outside of Pawhuska, Oklahoma.
I found myself enjoying many of her recipes. Some of which inspired me to cook something similar in my own kitchen. And on occasion, one of those recipes would end up on my own recipe blog makeyourmeals.com.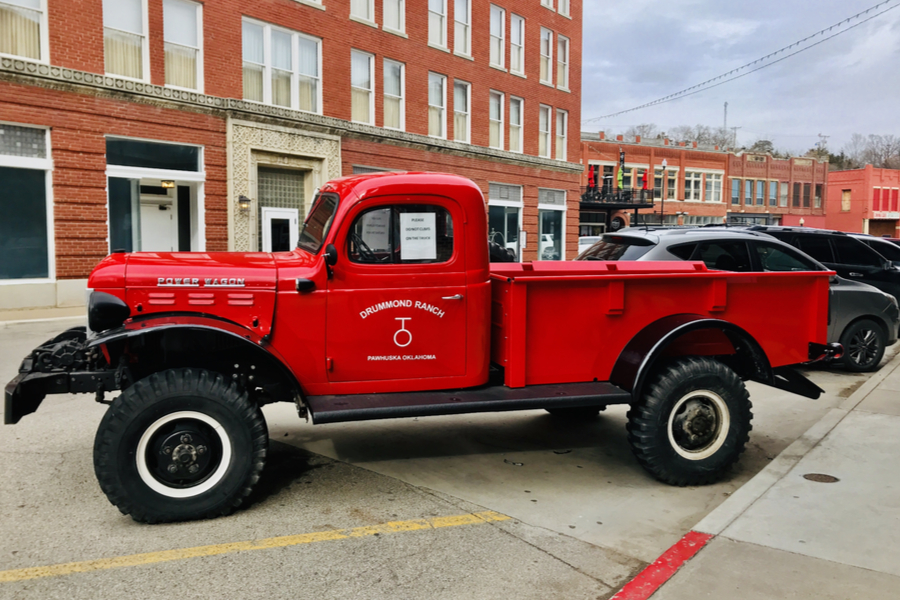 So when we decided to stay a few days in the Tulsa area, we both decided that a day trip to The Mercantile Store was a must.
The Pioneer Woman's Mercantile Store
And as the show began to grow, she decided to invest back into her community and open a large Mercantile store. The renovated warehouse is a shop, restaurant, and bakery and opened for business in 2016.
As we walked in the front doors, located on the corner of the Main Street and Kihekah Avenue, we knew that we were in for a treat.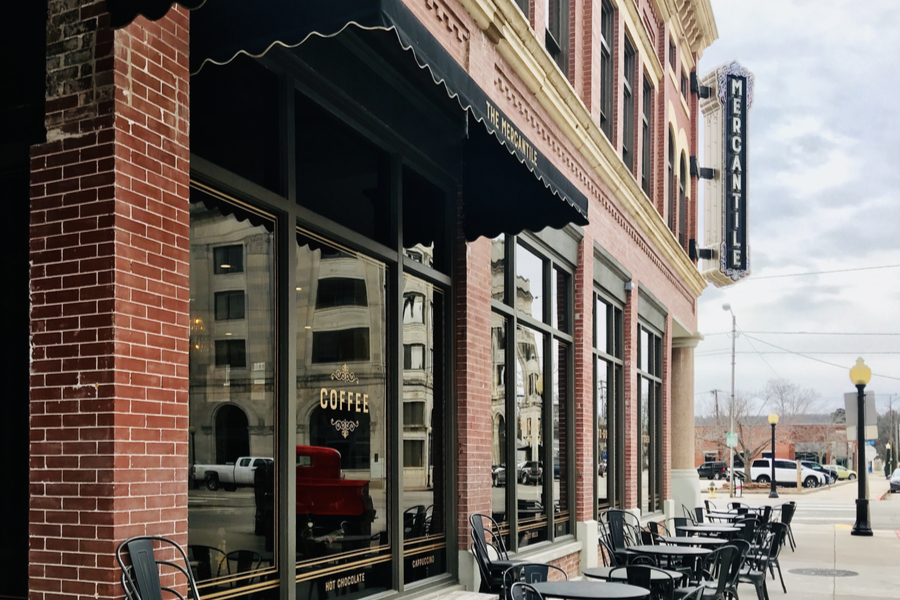 The restaurant sits at the front left entrance of the Mercantile. It has a street front view with lots of large windows that surround the dining tables. On warm, summer days, you can even enjoy a meal outside.
The remaining first floor is dedicated to the shopping experience of her guests. Here you can find a variety of merchandise ranging from t-shirts, toys, cookware, and her famous signature, flowered products.
And for those that would like a quick cup of coffee or would like to sit down, relax, and enjoy some time in the Mercantile store, all you need to do is head upstairs to the Bakery.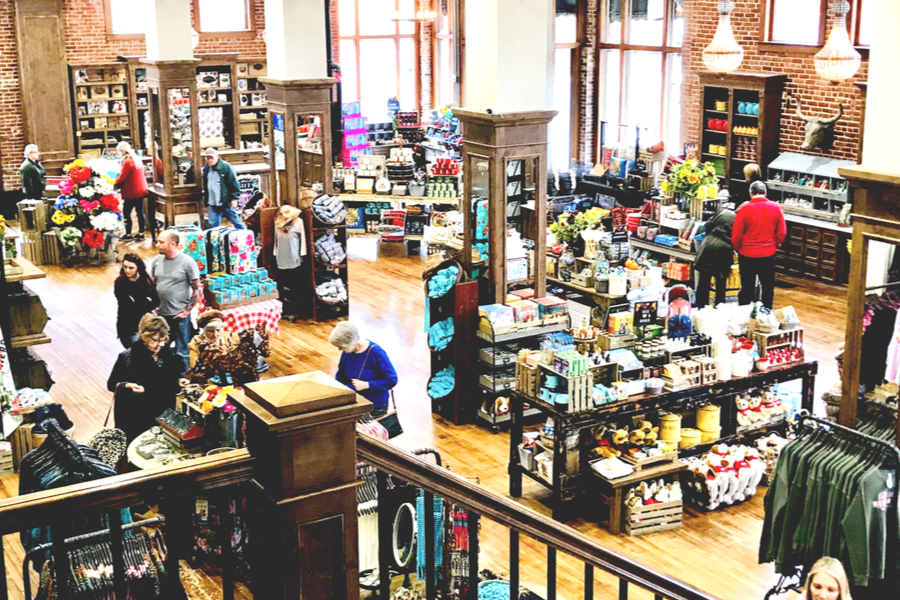 Here you will find a comfortable seating area filled with tables, chairs, and couches. And no matter where you choose to sit, you will have a great view of the streets below from the large warehouse windows lining the walls.
Expanding The Business
The store itself brings in visitors from all over the world. And since it has opened, Ree Drummond has expanded her business adventures in Pawhuska. There is now a large banquet center, a small hotel that they call The Boarding House, and even an Ice Cream shop named for her dog, Charlie.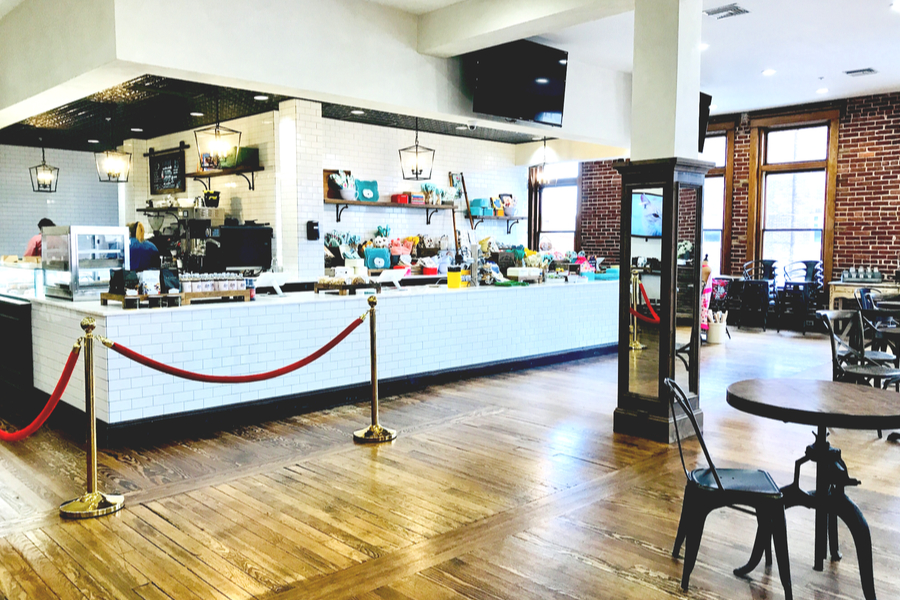 And if you are lucky enough to come to the Mercantile Store on a day where Lodge Tours are scheduled, you can even go visit where The Pioneer Woman is filmed!
Definitely a reason for me to come back in the future!
Happy Traveling! Jim and Mary
Click HERE to see where else we have been on our journey across America.
About Our Living Simple Tour
CURRENT TRIP STATUS TO DATE:
Day 130 of 365
States : 16/50
National Parks / Monuments : 19
Stayed In : Tulsa, OK
Miles Driven : 276.0
Total Trip Miles To Date : 14,621.7
Total Gallons Used : 1051.92
Biking Miles : 0.0
Biking Miles To Date : 158.4
Hiking Miles : 0.5
Hiking Miles To Date : 292.55
On September 9th, 2019, we set out in our NuCamp T@B 400 Teardrop Camper to travel to every state. You can check out all of our dates here : Dates for the States

Follow along by signing up for our twice weekly email updates at the bottom of the page. You can also follow us on Facebook : Live Simple Tour Facebook and Instagram : Live Simple Now Instagram Page.