Today we finalized our two week stay in Texas and headed on the road to Oklahoma.
We left the Dallas area around 10:30am and traveled up I-35 towards Oklahoma City.
It was a little longer drive than we typically take when we move from one location to the next.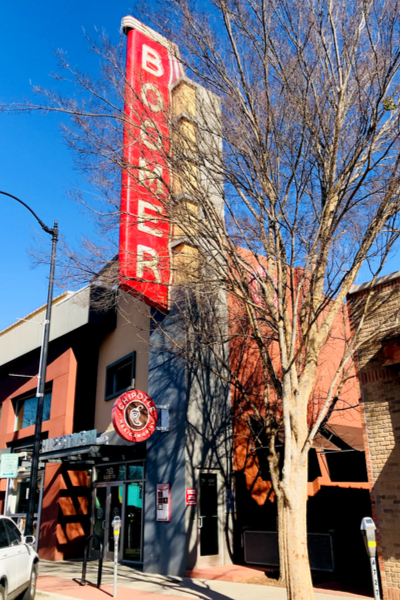 So we decided early on in the trip that we would stop in Norman, OK to have lunch.
But of course, that was after we drove through the University of Oklahoma's campus.
The University of Oklahoma
As you all know, we are huge college football fans. And any time that we can get a picture of our camper with the football stadium in the background, we take advantage of it.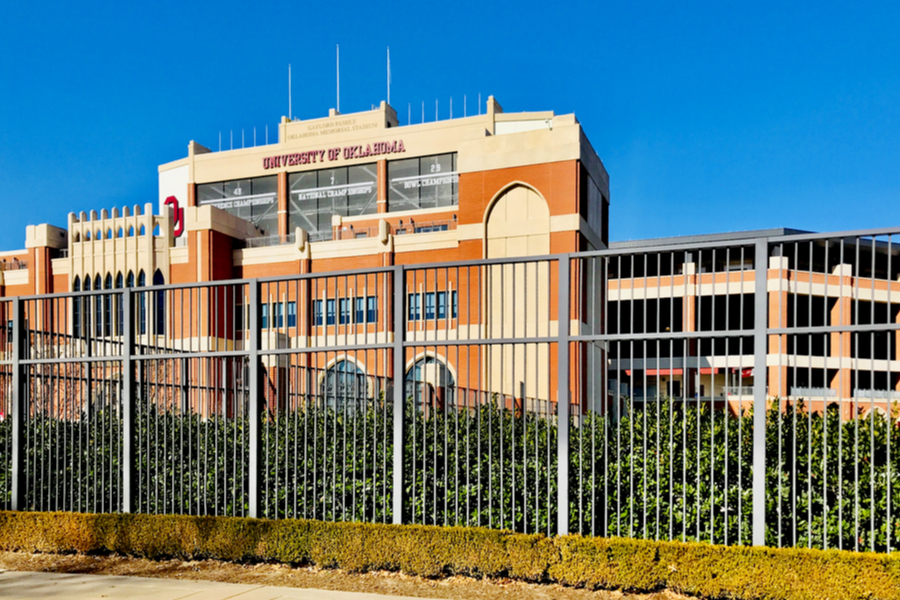 However, today was move back in day for the students from winter break. The campus roads were busy, and unfortunately, it wasn't possible to get the picture that we were hoping for.
So we drove around, looking at the beautiful campus area. And before we headed back on the road to Oklahoma City we decided to stop for a bite to eat. And that is how we ended up at Jason's Deli.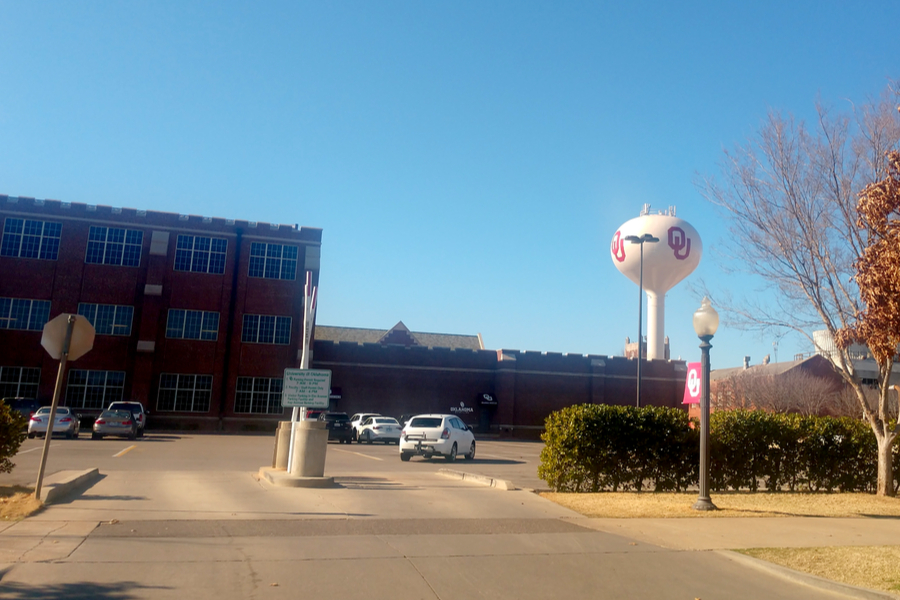 We parked the camper and headed inside for a nice healthy salad.
As we wrapped up our lunch, we grabbed a couple of waters to go. We were refreshed and ready to head back on the road towards Oklahoma City.
Meeting Matt and Stephanie
When we walked outside, we noticed a black pick up truck that was parked next to our camper.
Now normally this wouldn't be anything unusual. However, we were parked in an adjacent, vacant parking next to Jason's.
As soon as we got within 30 feet of our vehicle, a couple jumped out of their truck and the first words that they said was "We aren't Stalkers".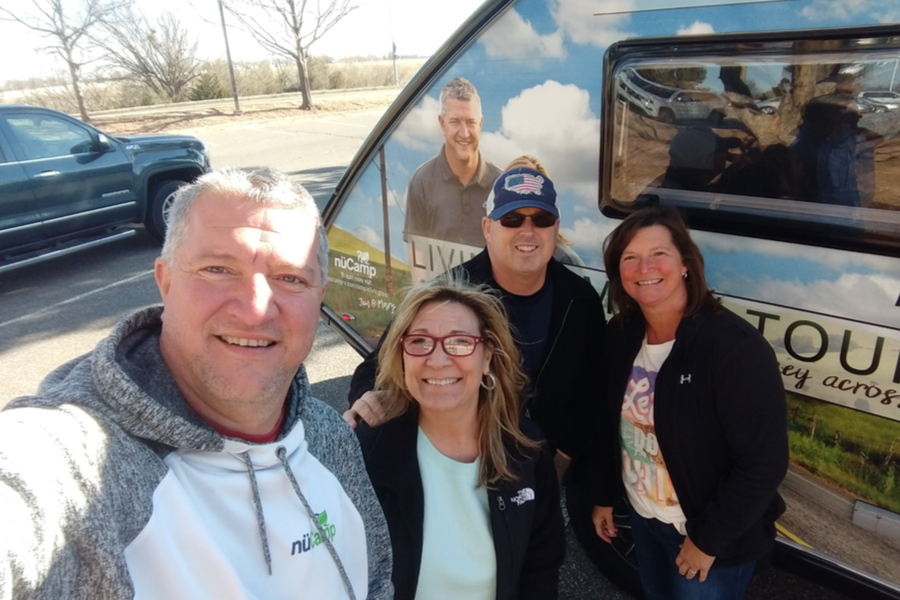 We laughed as they explained that they are also owners of a nuCamp T@B 400 trailer as well. They just happened to be driving by and saw our camper parked in the lot.
And they explained that they have been following our journey across the country.
We stood outside talking about our camping experiences and how much we both love the camper itself.
Within minutes of our conversation, it was as if we had been friends for years and just catching up after a long vacation.
Matt and Stephanie offered us some advice on places to visit while were in town and wished us well on our continued travels.
Back on the Road to Oklahoma
So we jumped back in our truck and headed up the road to Oklahoma City. We both are amazed at the wonderful people that we meet while we are on the road.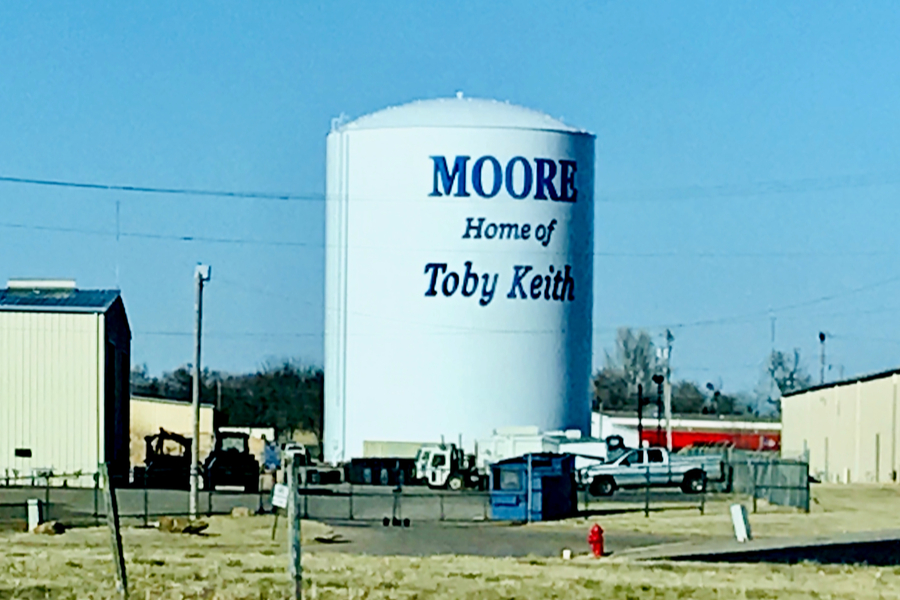 And before we made it to our stop for the evening, we received an email from Steve and Betsy who saw our camper driving up Interstate 35.
Again, they just wanted to wish us the best and let us know that they would be following along as we travel to all 50 states.
I know that we have said it before, however, the best part of the trip is not seeing all the historic landmarks. The absolute best part is meeting the people along the way!
You just never know who you might meet or run into when you travel!
Happy Traveling! Jim and Mary
About Our Living Simple Tour
CURRENT TRIP STATUS TO DATE:
Day 126 of 365
States : 16/50
National Parks / Monuments : 18
Stayed In : Oklahoma City, OK
Miles Driven : 219.3
Total Trip Miles To Date : 14,261.7
Total Gallons Used : 1,026.02
Biking Miles : 0.0
Biking Miles To Date : 158.4
Hiking Miles : 0.0
Hiking Miles To Date : 287.25
On September 9th, 2019, we set out in our NuCamp T@B 400 Teardrop Camper to travel to every state. You can check out all of our dates here : Dates for the States

Follow along by signing up for our twice weekly email updates at the bottom of the page. You can also follow us on Facebook : Live Simple Tour Facebook and Instagram : Live Simple Now Instagram Page.