22
Dec
Our first day into New Mexico certainly didn't disappoint, especially when it came to taking in the beauty of both Las Cruces & historic Mesilla!
New Mexico has been one state that we have really been looking forward to from the very start of our journey.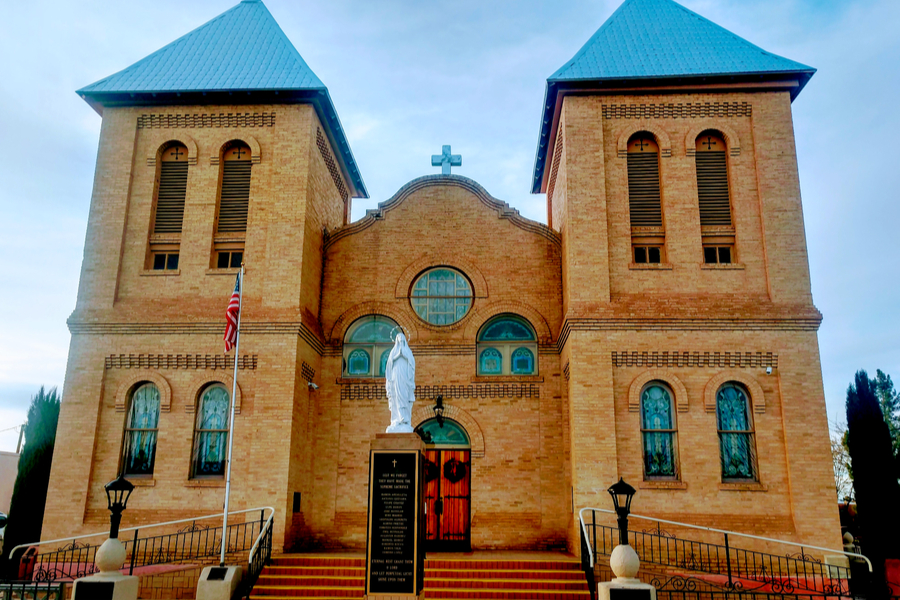 For one, neither of us had ever stepped foot into the state before today. But even more, we have both always been fascinated by southwestern culture, architecture, and cuisine.
And we certainly experienced all of that on just our first day into the Land of Enchantment.
The Beauty of New Mexico : Las Cruces & Historic Mesilla
Las Cruces
Our base for the next few days is the incredibly scenic town of Las Cruces. As we often do, we look for an area to camp where we can spend a few days branching out for sightseeing day trips.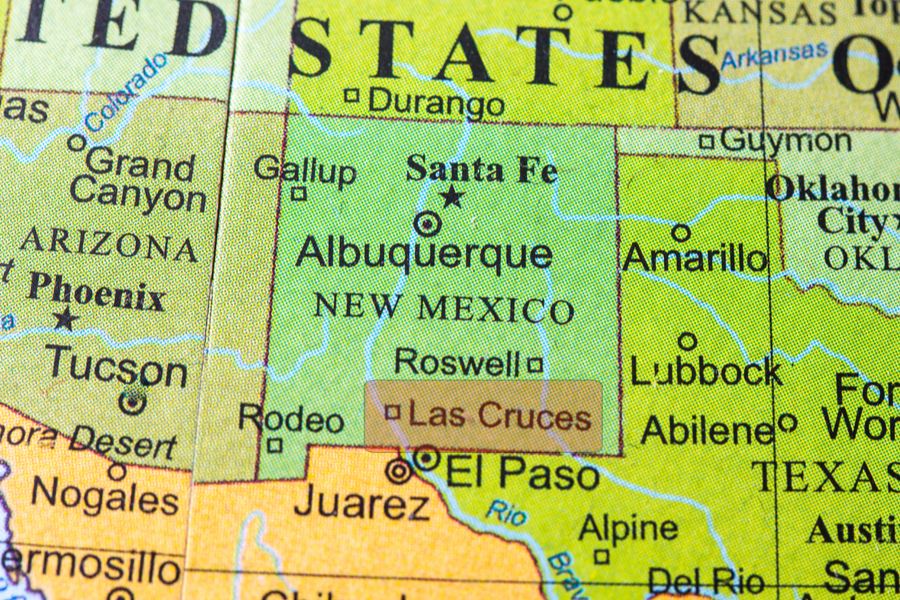 And Las Cruces is the perfect city for just that purpose! This picturesque town sits on the edge of the Chihuahuan Desert, and is within easy day trips to Albuquerque, Roswell, Santa Fe and El Paso.
It's much easier on us to have a set campsite for a few days, and then take just the truck out for the day. And at the end of the day, we arrive back to the comforts of our teardrop camper to relax.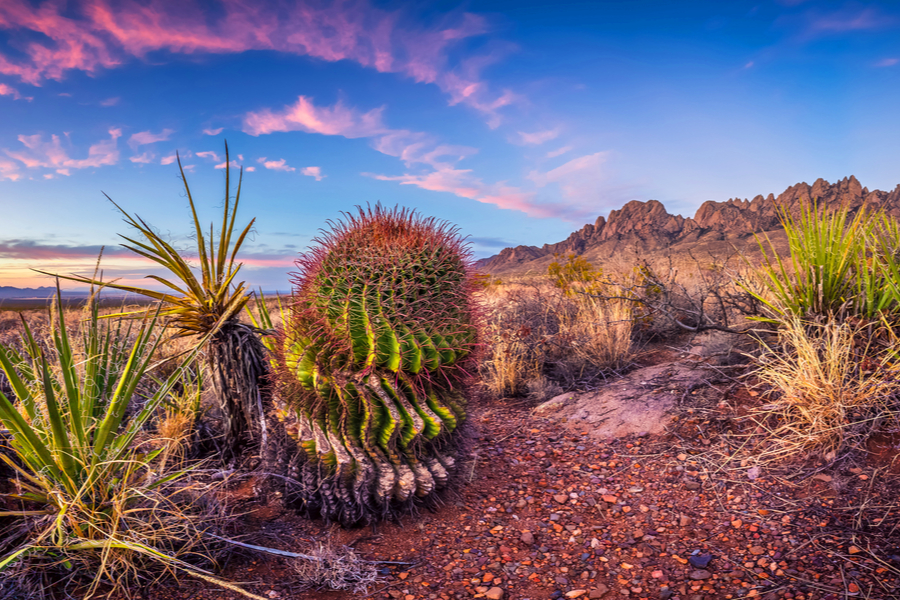 It has been an incredibly wonderful formula that has worked for making this trip so enjoyable!
And, lucky for us this week, I don't think we could have picked a better campground, or a better city to host us throughout the Christmas holidays.
All around, this area is completely decked out for the Christmas season, and Christmas in New Mexico has been a beautiful sight to behold.
A trip to Historic Mesilla
Just a few miles down from our campsite sits the historic town of Mesilla. Many of our friends and followers had told us to be sure to visit, and were they ever right!
It is like going back in time to explore the old west.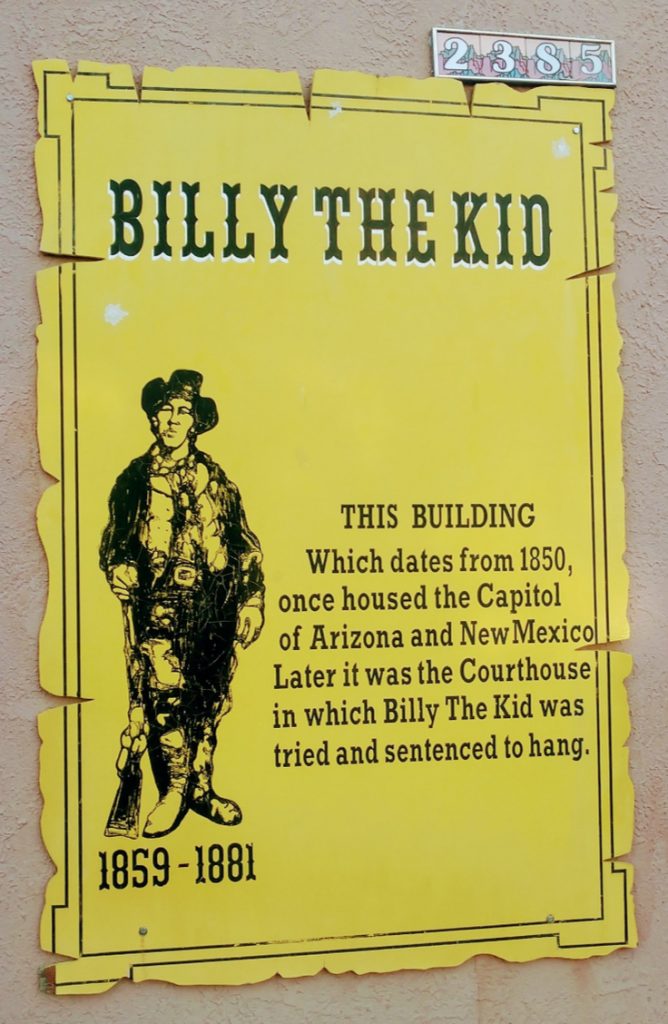 A century and a half ago, Mesilla was a major stop for travelers between San Antonio and San Diego. It was a true 1800's western border town, and many of the historic buildings still remain.
The town has had it's share of fame. In fact, Billy the Kid once stood trial for murder here. And, the Butterfield Stagecoach, which was the precursor to the Pony Express, ran right through town.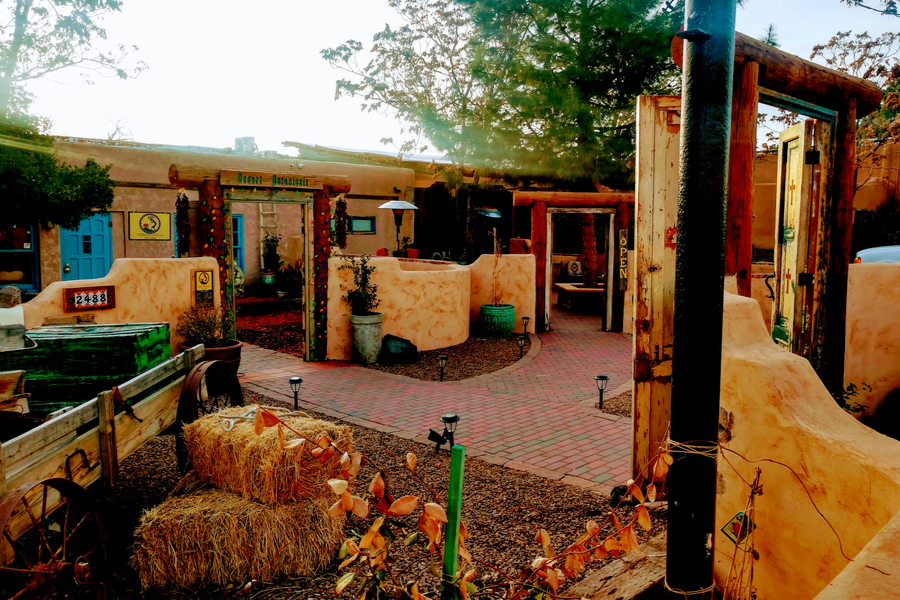 It was so neat to walk through the streets and be able to take it all in.
And to finish what turned out to be a perfect day – we ended with an incredibly authentic and delicious mexican dinner at Andales. We definitely need to hike tomorrow!
Happy Traveling – Jim and Mary!
Trip Stats To Date
Day 105 of 365
States : 14 / 50
National Parks / Monuments : 16
Stayed In : Las Cruces, New Mexico
Miles Driven : 277.4
Total Trip Miles To Date : 11,458.8
Total Gallons Used : 836.40
Biking Miles : 0.0
Biking Miles To Date : 142.5
Hiking Miles : 2.5
Hiking Miles To Date : 257.2
About Our Living Simple Tour
On September 9th, 2019, we set out in our NuCamp T@B 400 Teardrop Camper to travel to every state. You can check out all of our dates here : Dates for the States

You can follow along by signing up for our twice weekly email updates at the bottom of the page. You can also follow us on Facebook : Live Simple Tour Facebook and Instagram : Live Simple Now Instagram Page.