Spending time with family is something we have always cherished.
Whether we are hanging out at home with our adult children watching our favorite sports team play on television, or attending a holiday event with our extended families, we realize that each and every one of these moments are truly special.
In fact, like many of you, the only thing that we ever 'ask' for at Christmas is to spend quality time with our loved ones.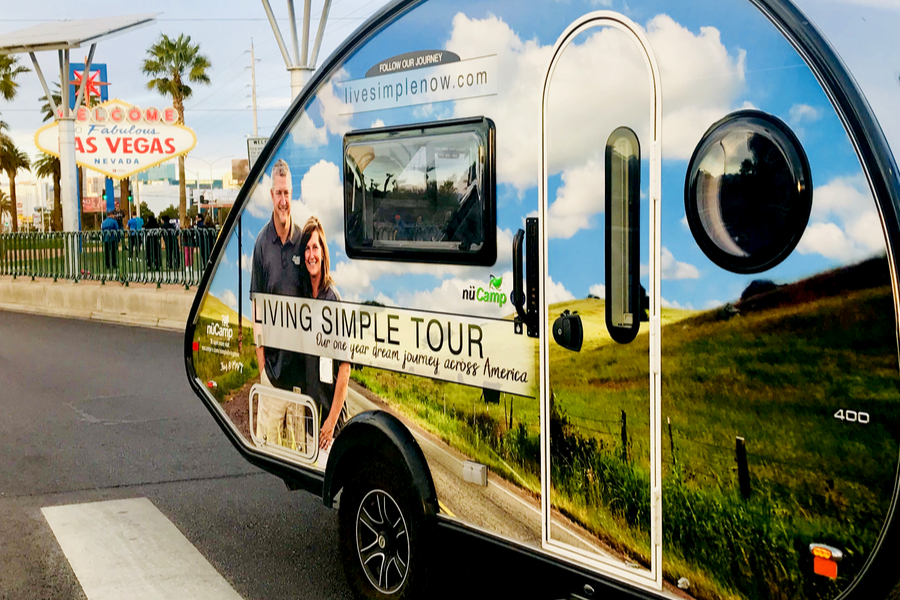 And now that we have been away from our family for over 3 months, we were ready to spend some much-needed quality time with them.
And this week, we had our first family member visit us while we are on our 1 year journey across the country.
Our First Chance To Spend Time With Immediate Family
On Thursday we had the chance to have both lunch and dinner with Bob, Jim's brother. He flew out to Las Vegas to not only meet up with us, but also to celebrate his birthday.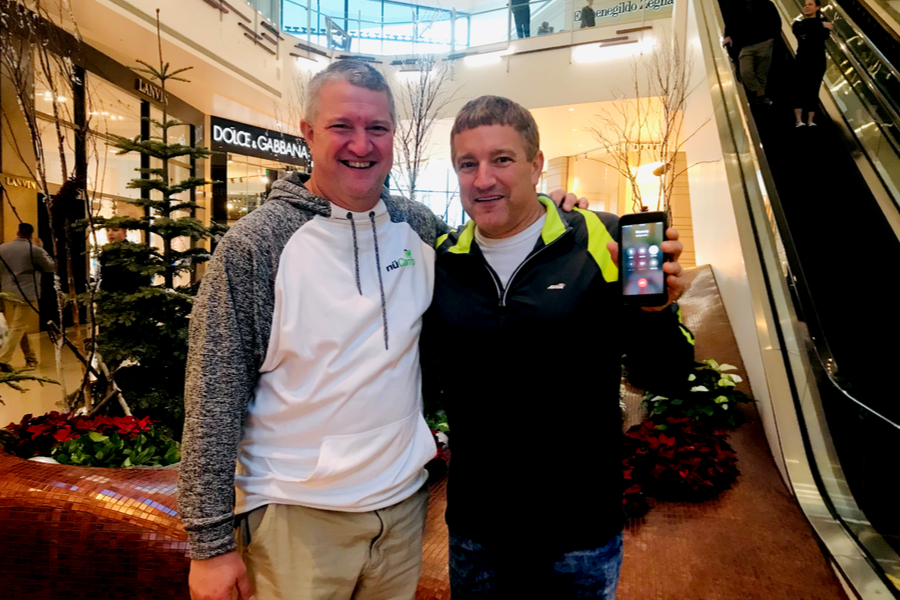 It was fantastic to see him and to get caught up on what was happening back at home. We enjoyed a slow, leisurely lunch, laughing and sharing stories.
Then we met him again later that evening for dinner and to celebrate his birthday. Finally we capped off our first night spending time with family by attending a Comedy Show at the MGM Grand.
What a fun night it was! But lucky for us, there was more to come.
On Friday, we convinced Bob to go hiking with us at Red Rock Canyon. I think all 3 of us enjoyed the afternoon hiking up the red rocks enjoying the views and working off the meal that we ate the night before.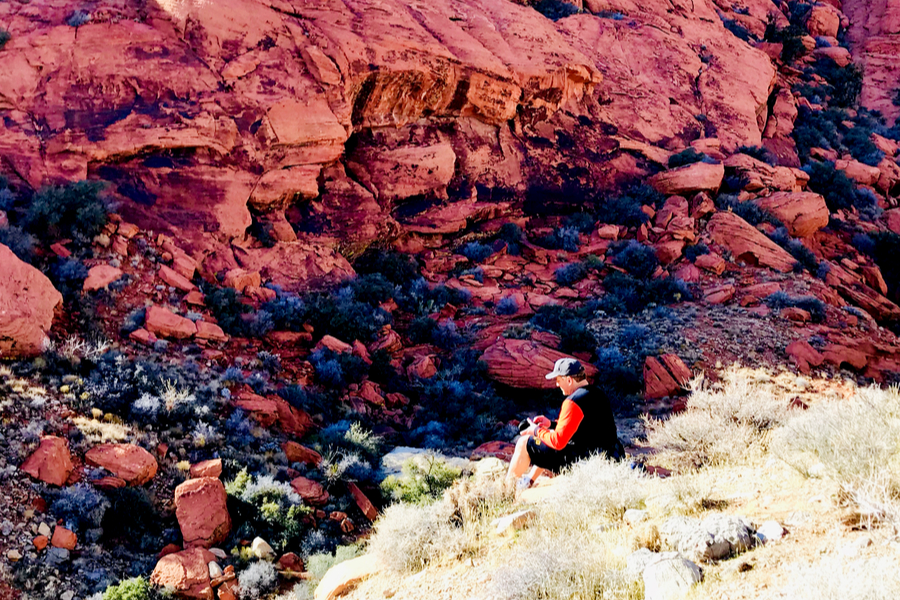 After a day spent together exploring life off the strip, it was time to say our goodbyes.
Although it was hard, we knew that we would be talking to him again soon, and eventually see him again when we make our way back to Ohio.
And lucky for us, we had a second family member coming to visit the very next day!
The First Visit From One Of Our Children
Many months ago, when we knew that this trip was truly going to happen, we made a deal with our kids.
We would fly each one of them out to meet us somewhere on our trip. With their very busy schedules, they were to let us know which state that would work best for them to come and visit.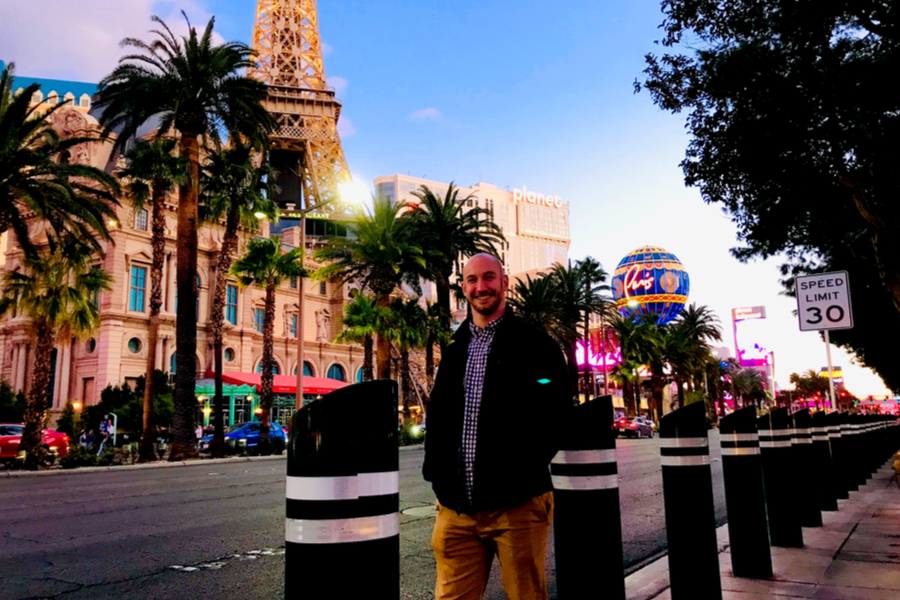 Some visits might last up to a week, and others may be closer to a long weekend getaway.
Whatever state they would choose, we would make it work. But the funny thing is, they all chose Hawaii!
We quickly clarified, that the visit must occur within the continental 48 states.
And this week, our first visit came from Wes. He is a Senior at Ohio State University and just finished his semester finals and started his Christmas break.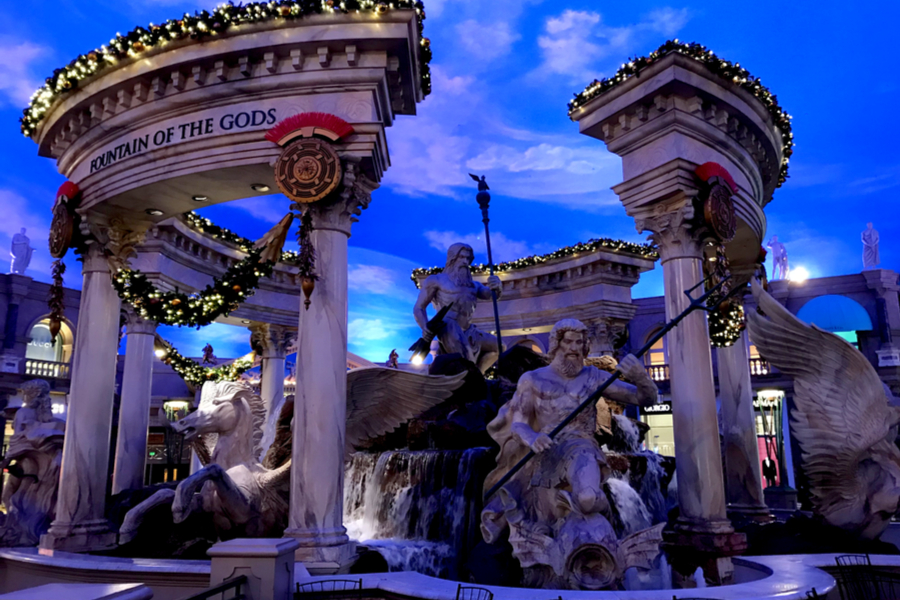 He flew into Las Vegas for the very first time on Saturday. We met him at the airport and I am sure it was longest and hardest hug he has had in a long time.
An Unexpected Gift From Home
Before we headed out for the evening, he had a little surprise for us. He bought us a gift from one of our favorite local restaurants, roasted cashews.
He knows that Tom's Ice Cream Bowl is one of our favorite places to get not only ice cream, but hot, roasted nuts as well. And to have a little taste of home while we are thousands of miles away was incredible!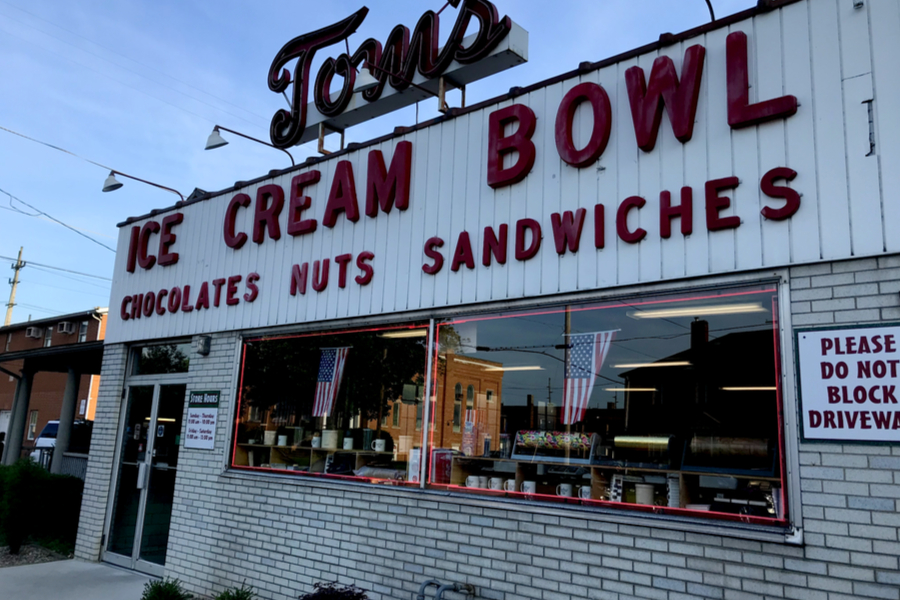 After an eye-opening visit along the strip, a ride on a roller coaster, and multiple strolls through various stores, we finally had a chance to catch up.
Although we talk to him a few times per week, there is nothing like having a conversation in person. It's amazing how much more emotion you can see and feel when you can watch someone's body language.
With walking over 35,000 steps today, it was time to treat him to a delicious Vegas style buffet!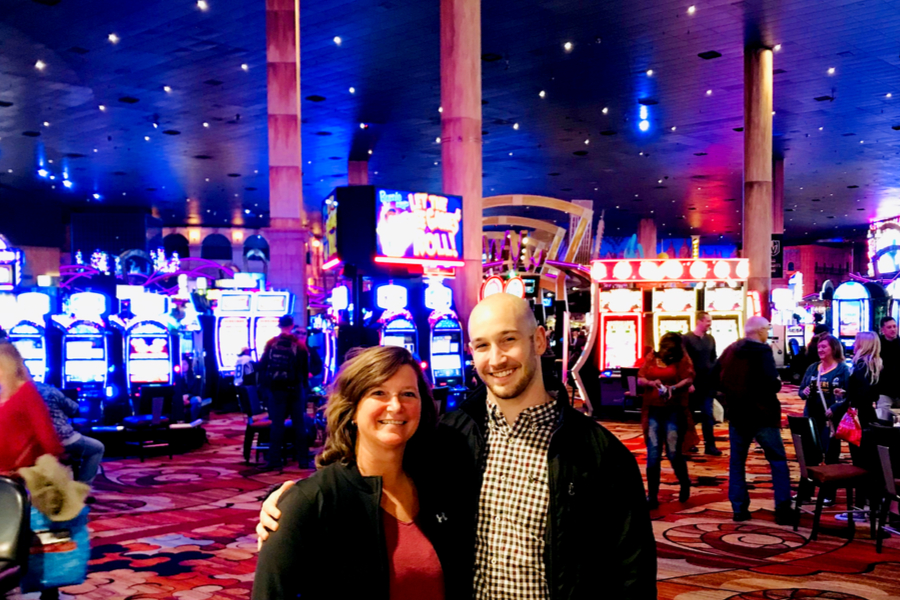 What a wonderful week it has been spending time with family! Lucky for us, Wes will be with us as we move on to our next state, Arizona. He will hang out with us for a few more days before heading back to Ohio.
And with a 5 hour drive ahead of us as we head towards Phoenix, we will have plenty of time to talk, reminiscence, and probably drive him crazy!
Here is to spending time with family, and loving it!!!
Happy Traveling! Jim and Mary
CURRENT TRIP STATS
Day 98 of 365
States : 12 / 50
National Parks / Monuments : 14
Stayed In : Las Vegas, Nevada
Miles Driven : 0
Total Trip Miles To Date : 10051.8
Total Gallons Used : 742.36
Biking Miles : 0.0
Biking Miles To Date : 142.5
Hiking Miles : 12.7
Hiking Miles To Date : 228.5
About Our Living Simple Tour
On September 9th, 2019, we set out in our NuCamp T@B 400 Teardrop Camper to travel to every state. You can check out all of our dates here : Dates for the States
Follow along by signing up for our twice weekly email updates at the bottom of the page. You can also follow us on Facebook : Live Simple Tour Facebook and Instagram : Live Simple Now Instagram Page.