14
Dec
Our time in Nevada has been filled with mountains, hiking and sightseeing, – but it just wouldn't have been complete without spending a day on the craziness that is the Vegas Strip.
And, while at it, revisiting the very spot we were married at Bellagio.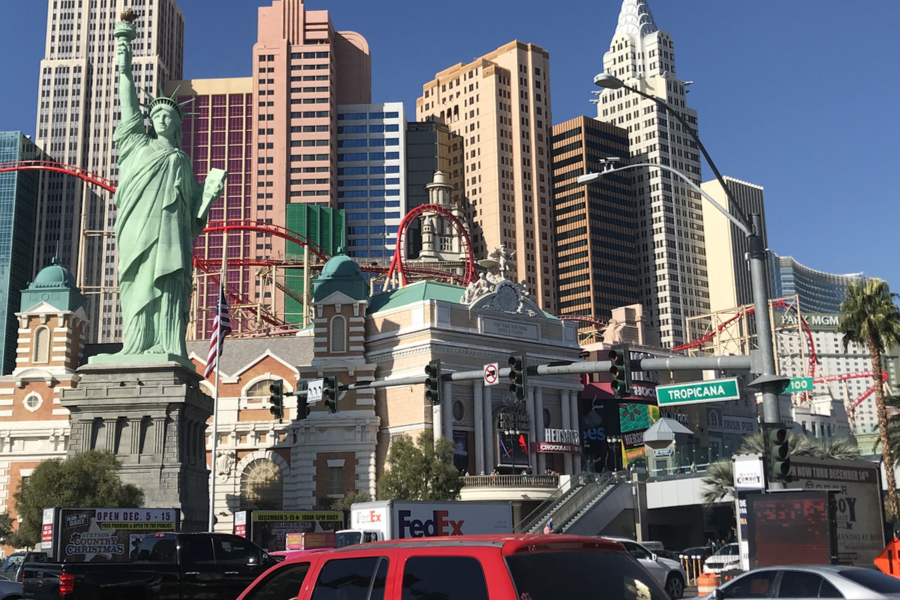 There is nothing quite like the bright lights of Las Vegas. Especially when it comes to walking down Las Vegas Boulevard.
I think the thing that always strikes us both is just how far it is to walk to each building on the strip. The structures are all so massive, and it seems they are so close to one another.
But then you walk. And you realize that it takes a really long time to get from building to building!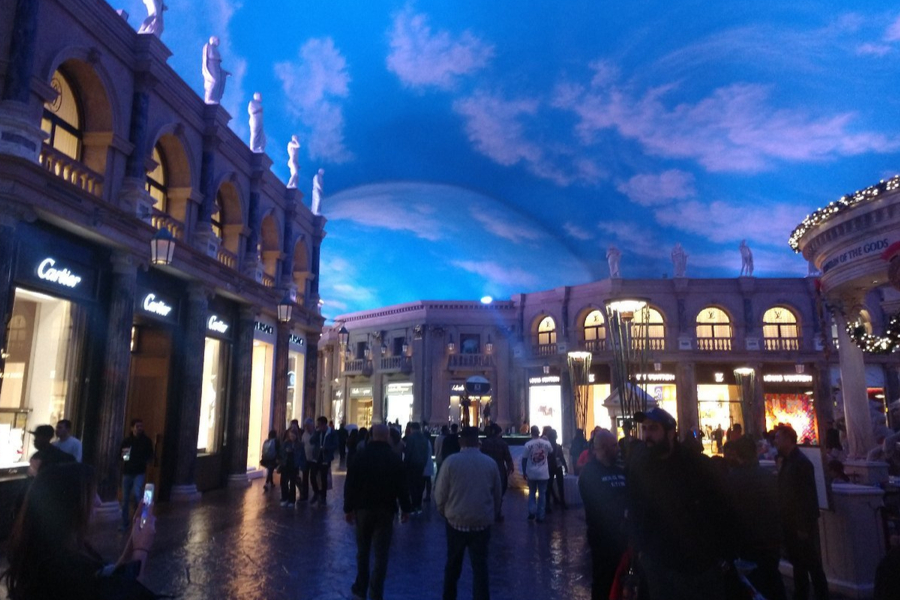 One thing if for sure, by the end of the evening, our legs and feet were exhausted. To the tune of 32,000+ steps according to Mary's health tracker on her phone.
A Visit To Our Wedding Spot – The Fountains Of Bellagio
For those that don't know, Mary and I were married in Las Vegas. Right in the center overlook patio, peering out at the famous fountains of Bellagio.
And standing there watching the magical display tonight, it got us talking about one of the funnier stories from that special day.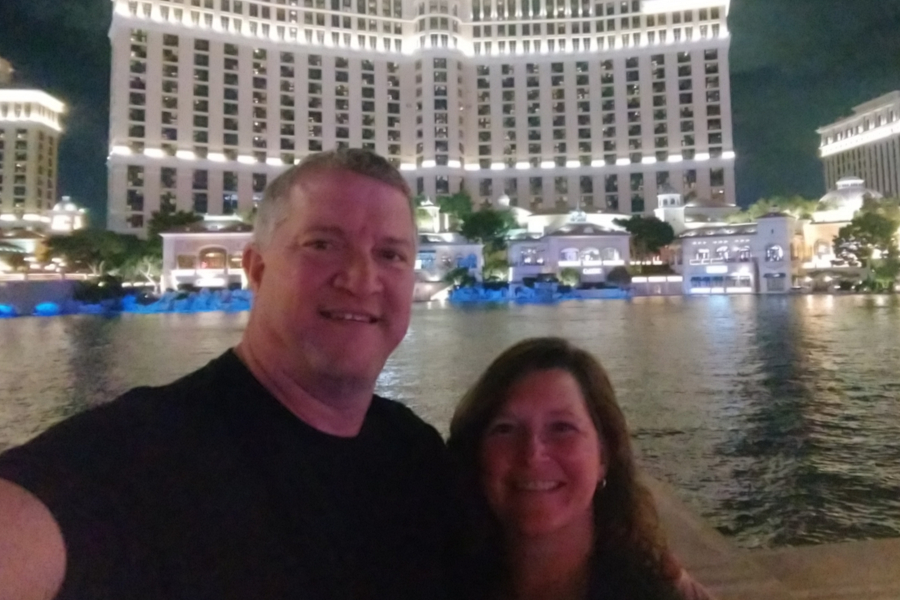 A few hours before getting married, someone had told us you could actually pick your song for your wedding time at the fountain. But of course, with a fee.
But when told that supposed "fee" was in the thousands, we decided most definitely to take our chance at whatever song came up!
As we were next in line, the couple before us had the great fortune of being married to a rock song with anything but "marriage-like" lyrics. I could only imagine what it was going to be for us.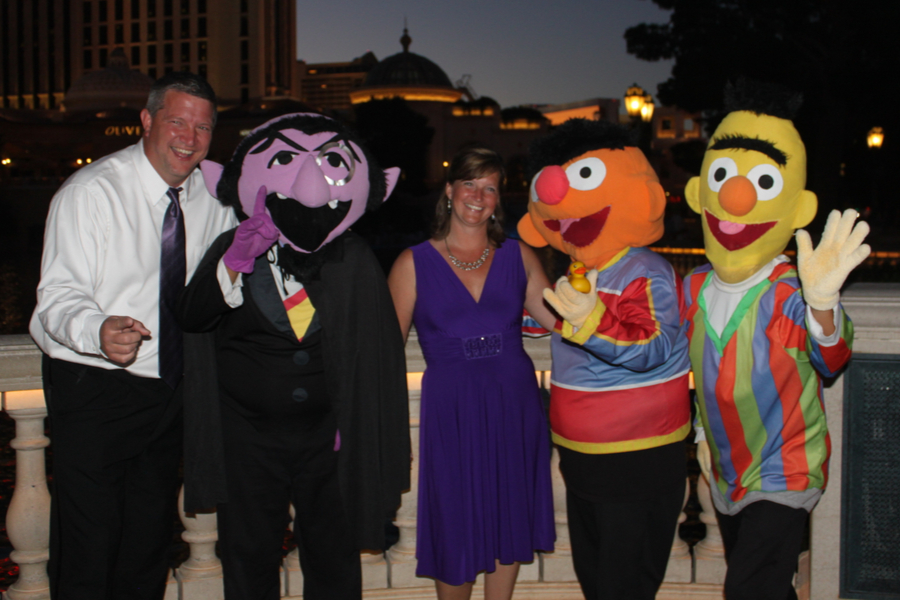 But as luck would have it, as we walked up to the fountains for our moment, not only did the water show begin, but the theme song from Titanic came on.
It honestly couldn't have been any better if we had paid the fee!
As we often say, always good to have a little luck on your side. Especially when in Vegas on the strip! Happy Traveling – Jim and Mary
CURRENT TRIP STATS
Day 97 of 365
States : 12 / 50
National Parks / Monuments : 14
Stayed In : Las Vegas, Nevada
Miles Driven : 30.0
Total Trip Miles To Date : 10051.8
Total Gallons Used : 742.36
Biking Miles : 0.0
Biking Miles To Date : 142.5
Hiking Miles : 5.3
Hiking Miles To Date : 215.8
About Our Living Simple Tour
On September 9th, 2019, we set out in our NuCamp T@B 400 Teardrop Camper to travel to every state. You can check out all of our dates here : Dates for the States

You can follow along by signing up for our twice weekly email updates at the bottom of the page. You can also follow us on Facebook : Live Simple Tour Facebook and Instagram : Live Simple Now Instagram Page.