12
Dec
A few days back, we certainly had no idea we would have the opportunity to visit a Las Vegas neighborhood mini-farm. Even better, get to meet and make two wonderful new friends in the process.
But that is exactly what happened as we rolled through Nevada the past few days.
And quite honestly, it is the unexpected treasures we find and the new people we meet along the way that really do make this trip everything we thought it would be!
A Chance Encounter On The Road With The Gonzalez Family
Whenever we are traveling with the camper in tow, it's not too uncommon to get a few strange looks. After all, the teardrop design and colorful wrap do tend to stick out a bit!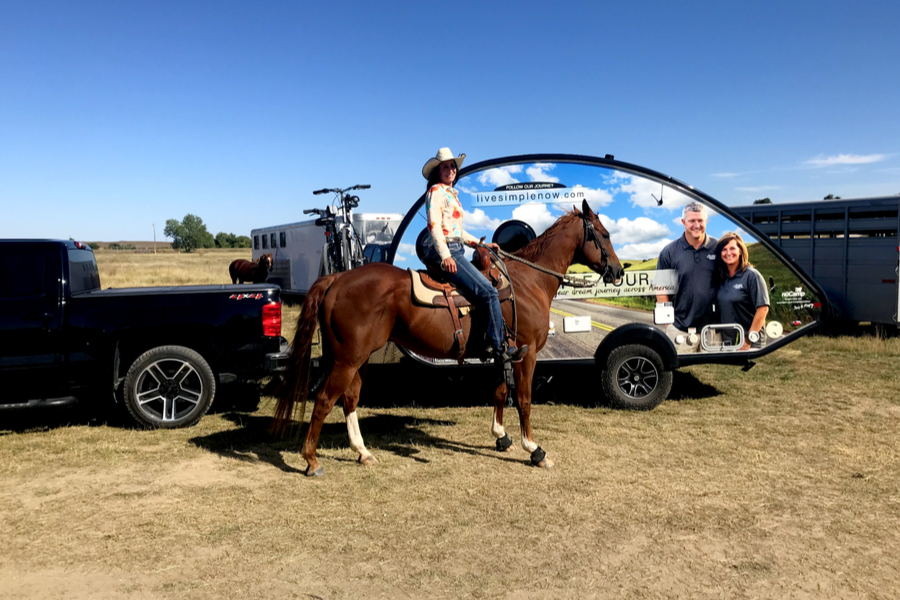 We had just crossed the California border, and were about to head into the Las Vegas area. All of course to get a photo of the truck and trailer with the famous "Welcome To Las Vegas" sign!
And so it was when the Gonzalez family gave a honk and a wave as we traveled along Interstate 15. As they drove by, the couple rolled down their window and gave us a big thumbs up sign.
It is something that whenever it happens, always brings a big smile to our face. But then the story grew from there.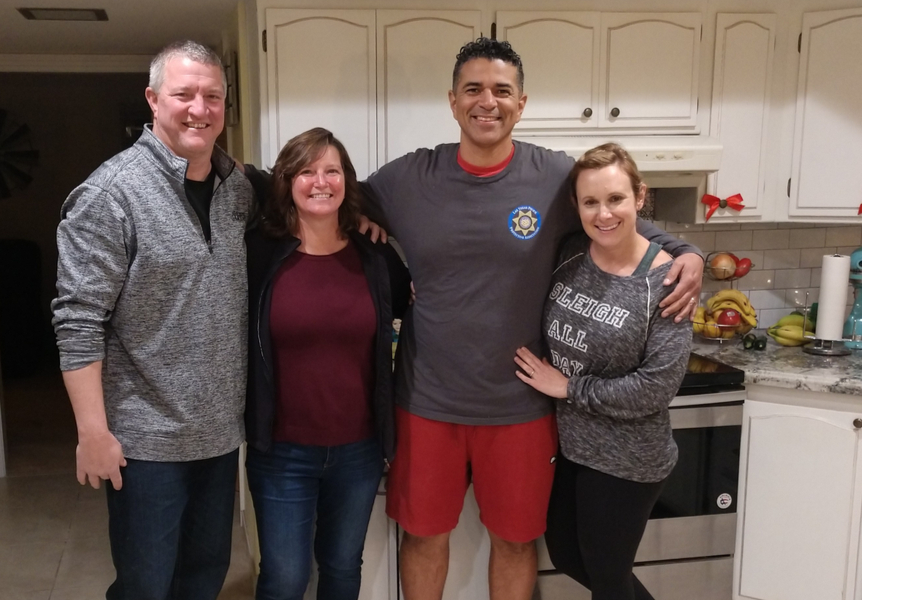 A few hours later, we received a wonderful email from the couple. In short, simply saying they loved the story of our trip. And, in similar fashion, had a mini-farm of their own, right in the Las Vegas area!
They finished the email by graciously offering a tour if we had any time during our stay.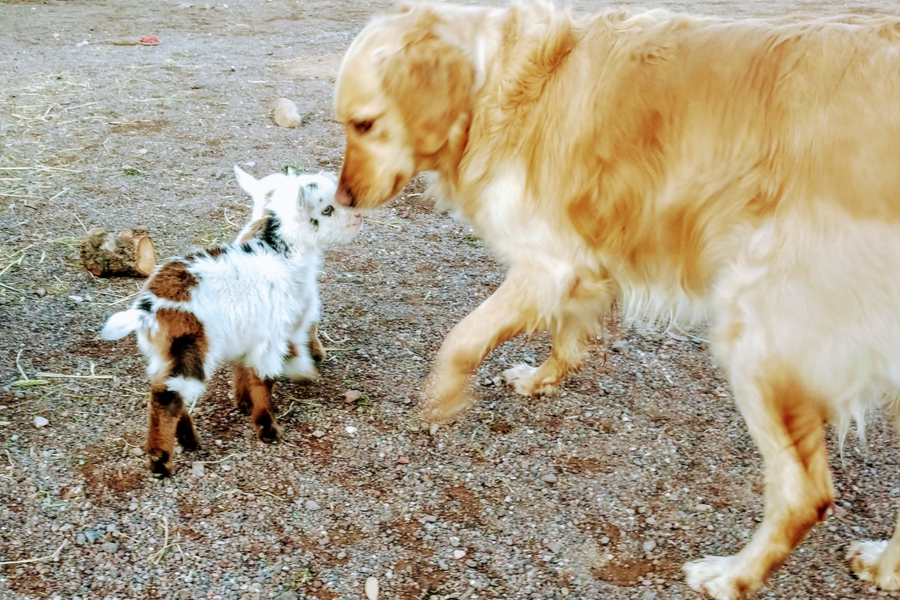 There was just no way we could pass up seeing a mini-farm in the middle of Vegas. Especially one that had a chicken coop and miniature goats!
The Gonzalez Mini Farm
And so it was that we took a little road trip to meet one of the most genuine and wonderful couples around, Alex & Melissa Gonzalez.
I can't begin to tell you what an amazing evening we had. There, smack in the middle of a wonderful neighborhood, was Melissa & Alex's beautiful little mini-farm.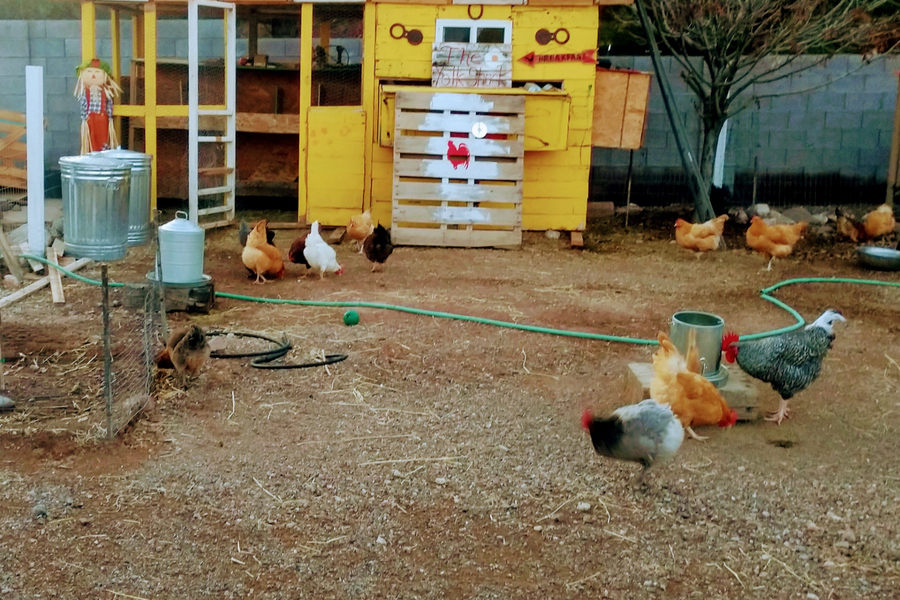 We talked about everything from chickens & goats, to following dreams and everything in between.
It brought back so many memories of building our own little farm. Right down to even raising a new batch of baby chicks in the garage. And those baby goats – simply adorable! If you don't believe us, just watch this little nine second clip of them below 🙂
Definitely going to have to get a few of those for the farm when we get back! (By the way, Melissa just started her own Instagram about the farm, so you can follow and see more here : https://www.instagram.com/farmsteadgonzalezlasvegas/ )
One thing is for sure, it never ceases to amaze us how many wonderful people there are in this beautiful country. This trip certainly continues to teach us that every single day.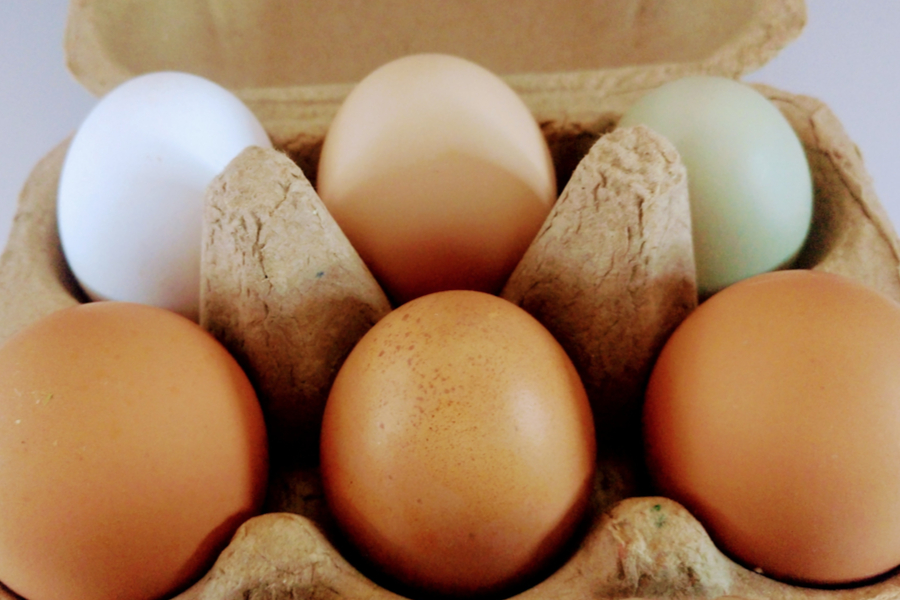 As we left for the evening, the Gonzalez family even sent us away with some farm fresh eggs. Now that is a taste of home we won't soon forget!
Happy Traveling! Jim and Mary
CURRENT TRIP STATS
Day 95 of 365
States : 12 / 50
National Parks / Monuments : 14
Stayed In : Las Vegas, Nevada
Miles Driven : 27.3
Total Trip Miles To Date : 9929.1
Total Gallons Used : 740.98
Biking Miles : 0.0
Biking Miles To Date : 142.5
Hiking Miles : 2.5
Hiking Miles To Date : 207.35
About Our Living Simple Tour
On September 9th, 2019, we set out in our NuCamp T@B 400 Teardrop Camper to travel to every state. You can check out all of our dates here : Dates for the States

You can follow along by signing up for our twice weekly email updates at the bottom of the page. You can also follow us on Facebook : Live Simple Tour Facebook and Instagram : Live Simple Now Instagram Page.