You can't celebrate Thanksgiving without having Thanksgiving Dinner. Even when you are a few thousand miles from home!
Thanksgiving day finds us stationed along the pacific coast, in the quaint harbor town of Fort Bragg, California.
Celebrating Away From Home
We knew when we planned this year-long journey we would have to change up our normal holiday traditions.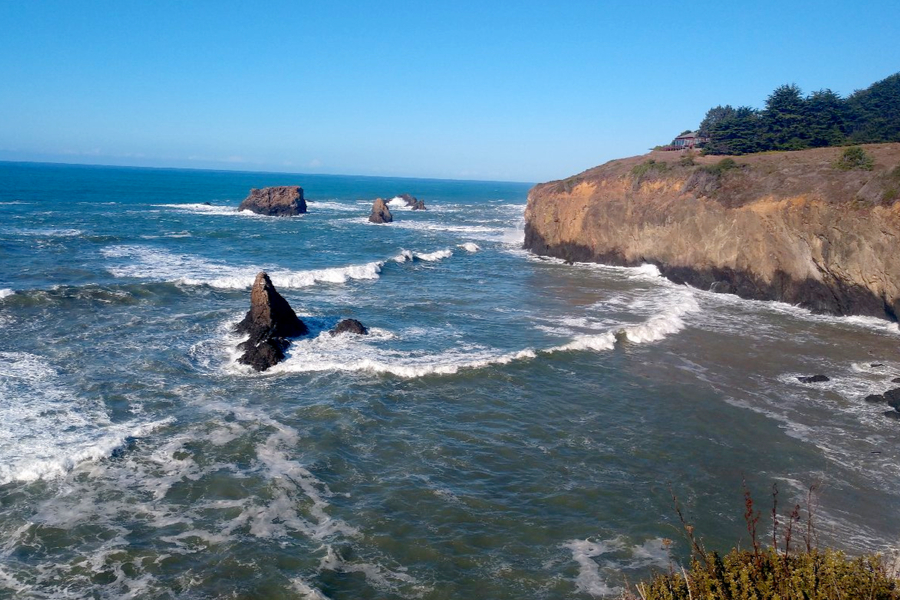 But knowing it's only a temporary one-year hiatus from our family and friends certainly helps with being away.
And, thanks to the convenience of modern technology, it also means we can always stay in touch. And today was certainly a great day for that!
With the time difference to Ohio (3 hours), we were able to spend most of the early morning and afternoon catching up with everyone via FaceTime.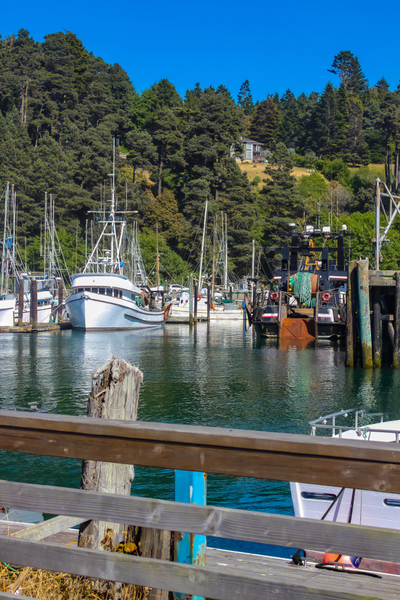 It is certainly not the same as being there, but it sure was great to get to see and talk to everyone!
But at the end of our day, there was one tradition that had to stay in tact – having a Thanksgiving dinner. And we certainly found the perfect place for that down at the wharf.
Thanksgiving Dinner At Silvers At The Wharf
Thinking it might be a bit hard to create an entire Thanksgiving feast in the camper, we headed down to have our dinner at Silvers At The Wharf.
A couple of locals told us of their big tradition of a great Thanksgiving day meal, and were they ever right!
The food was perfect. And quite honestly, it was hard to beat the view of the sun setting in the harbor while having Thanksgiving dinner.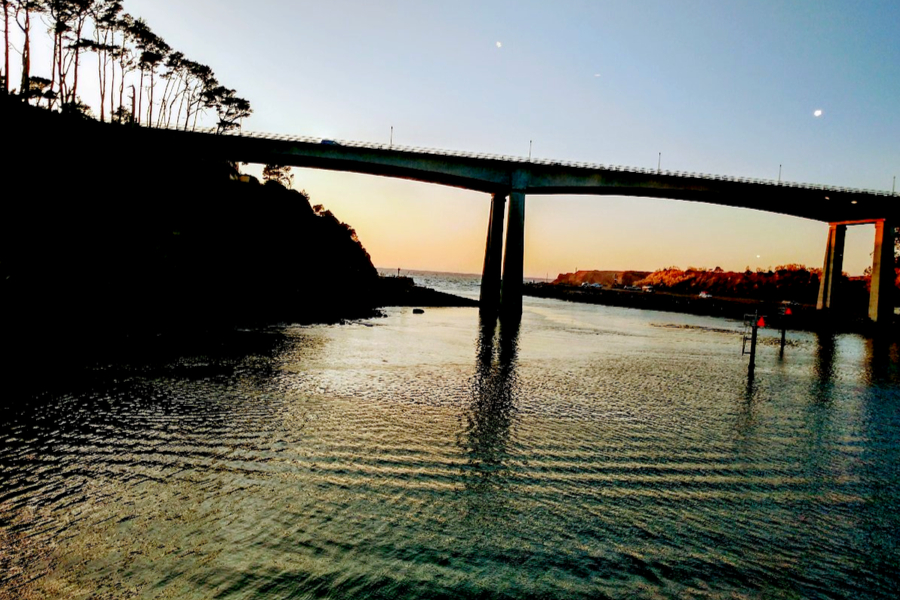 One thing is for sure, we need to get back to a little hiking to work it all off!
And we will get a great chance tomorrow while taking in Glass Beach and touring around the Mendocino area. We continue to stay on schedule with our Dates For The States, and should be on track for Nevada by the 11th of December.
Happy Traveling – Jim and Mary
CURRENT TRIP STATS
Day 81 of 365
States : 11 / 50
National Parks / Monuments : 11
Stayed In : Fort Bragg, California
Miles Driven : 76
Total Trip Miles To Date : 8399.3
Total Gallons Used : 626.81
Biking Miles : 0.0
Biking Miles To Date : 142.5
Hiking Miles : 0.0
Hiking Miles To Date : 178.7