04
Nov
So many of the recommendations we received for the state of Washington included the phrase "you must-see Chihuly Garden and Glass!"
And fortunately for us, we listened to that advice! It was truly an amazing experience for both of us, and one we will never forget.
Learning about Chihuly…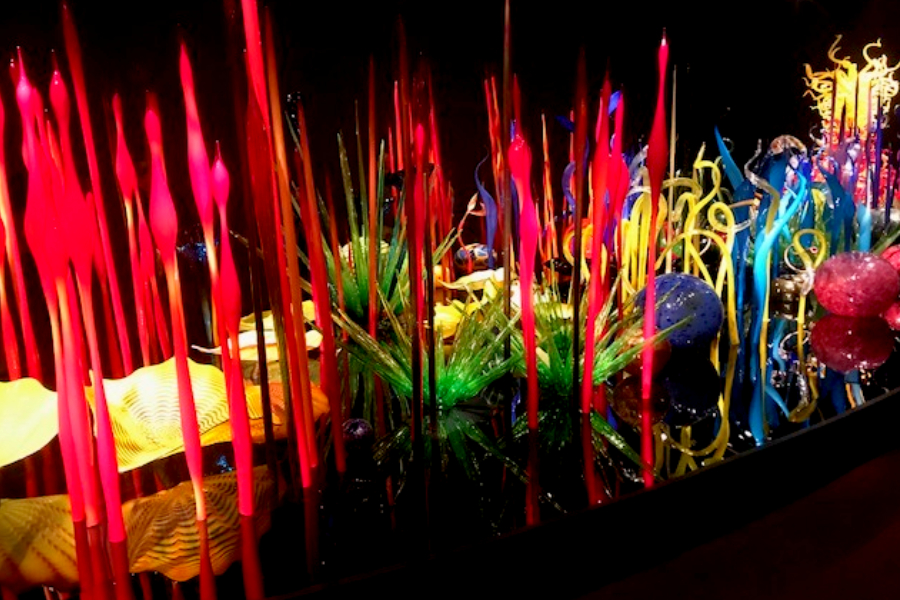 It was so neat to learn that Dale Chihuly, the creator and artist behind this magical exhibit, was actually born in Tacoma Washington in 1941.
After attending the University of Washington, he went on to study glass the world over. In the process, he has become a world-renowned artist when it comes to everything and anything glass.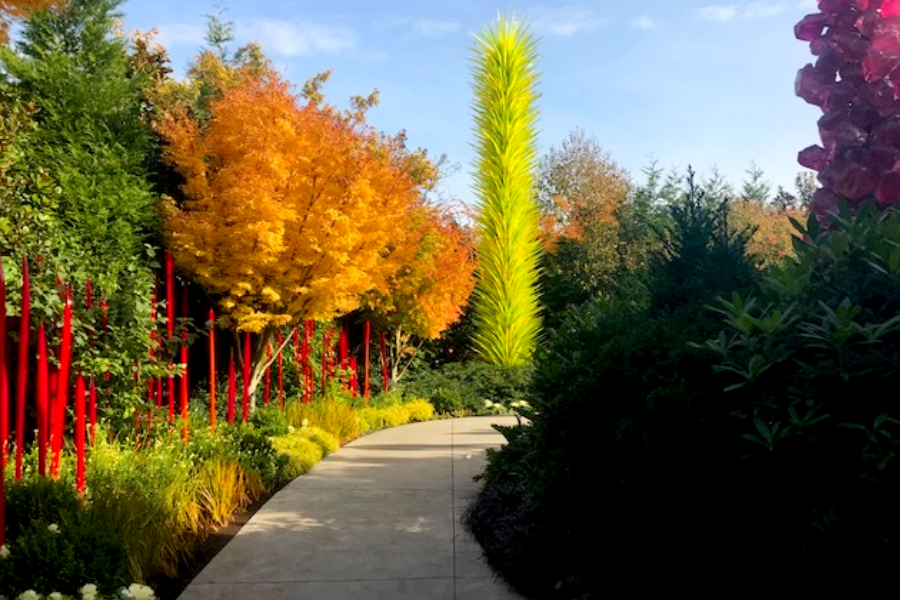 And one walk through the exhibit backs that statement up beyond belief!
We were simply blown away by the intricacy and beauty of Chihuly's glass work on display, both indoors and out.
And speaking of the outdoors, for two avid gardeners, the Chihuly garden area is a dream come true!
Touring Chihuly Garden And Glass
The glass display and garden opened in 2012 as part of a rebirth of the grounds that once made up the 1962 World's Fair in Seattle.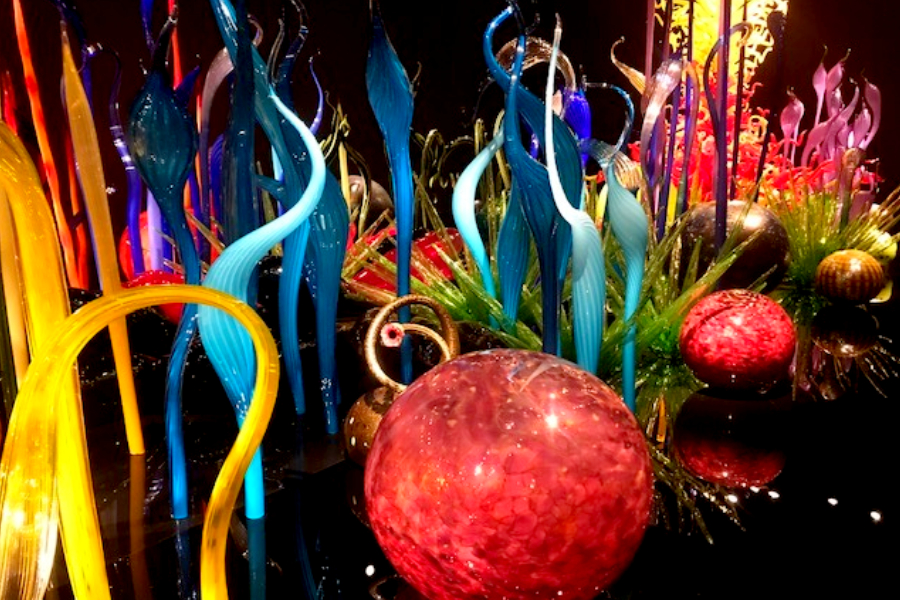 In fact, Chihuly Garden and Glass sits right below the famous Space Needle that was the feature of the fair.
With every turn of the corner in the exhibit, there is something to see.
Within the main building, there are 8 galleries and a series of drawing walls. Together, they highlight the artistry of Chihuly's designs and glass work.
We have truly never seen anything like it before. With each new gallery, it amazed both of to see how glass could be transformed into unfathomable shapes and colors.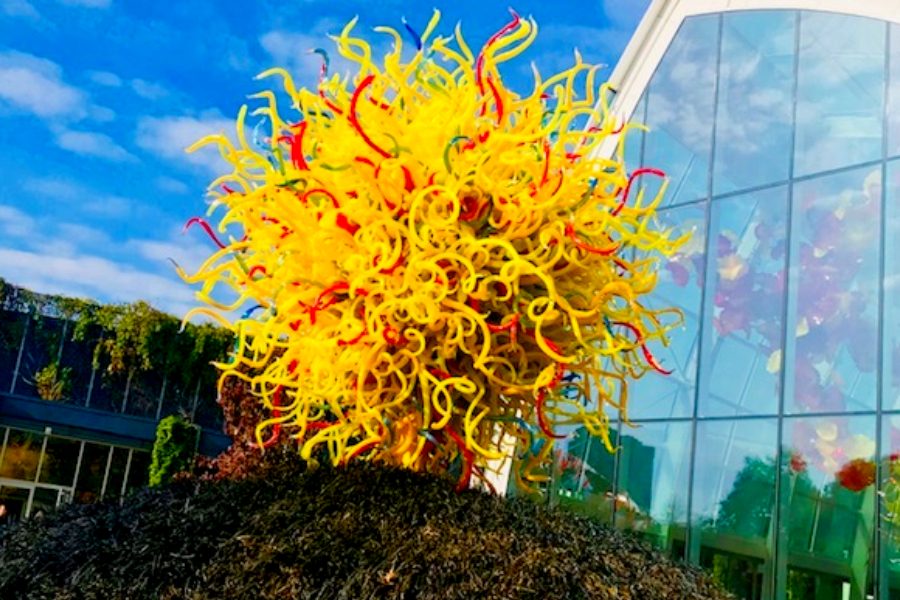 At the center of the complex stands the Glasshouse. At 40 feet in height, the steel and glass structure is as impressive as the sculptures inside.
It is almost unbelievable to think that someone can have this type of vision and talent.
But for us, the garden area was the most enticing of all.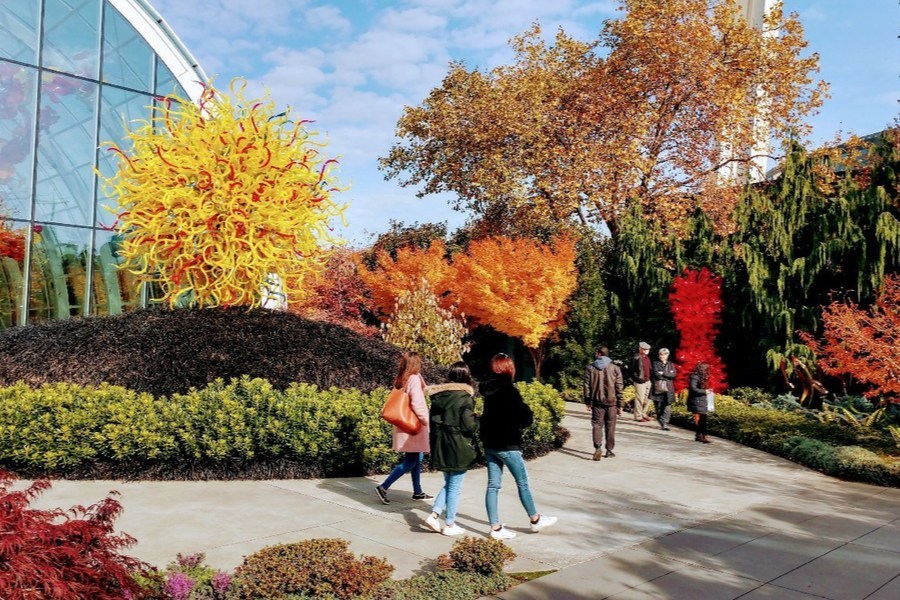 The way Chihuly masterfully creates and blends his glass artwork into the landscape is a sight to behold.
One thing is for sure, Chihuly Garden and Glass should be at the top of the list for any traveler to the Seattle area!
Happy Traveling – Jim and Mary
CURRENT TRIP STATS
Day 57 of 365
States Visited 9 / 50
National Parks / Monuments Visited : 10
Stayed In : Issaquah, Washington
Miles Driven : 58.4
Total Trip Miles To Date : 7093.5
Total Gallons Used : 533.36
Biking Miles : 0
Biking Miles To Date : 133.0
Hiking Miles : 3.5
Hiking Miles To Date : 140.2
About Our Living Simple Tour
On September 9th, 2019, we set out in our NuCamp T@B 400 Teardrop Camper to travel to every state. You can check out all of our dates here : Dates for the States

You can follow along by signing up for our twice weekly email updates at the bottom of the page. You can also follow us on Facebook : Live Simple Tour Facebook and Instagram : Live Simple Now Instagram Page.