29
Oct
Although Mother Nature forced us to change our plans a bit again, at least it gave us the opportunity to drive through the heart of Apple Country in Washington on a beautiful sunny day!
Our original plan was to leave Idaho and enter Washington on Wednesday.
That of course all changed when the newest, latest and greatest "unprecedented early winter storm" came knocking.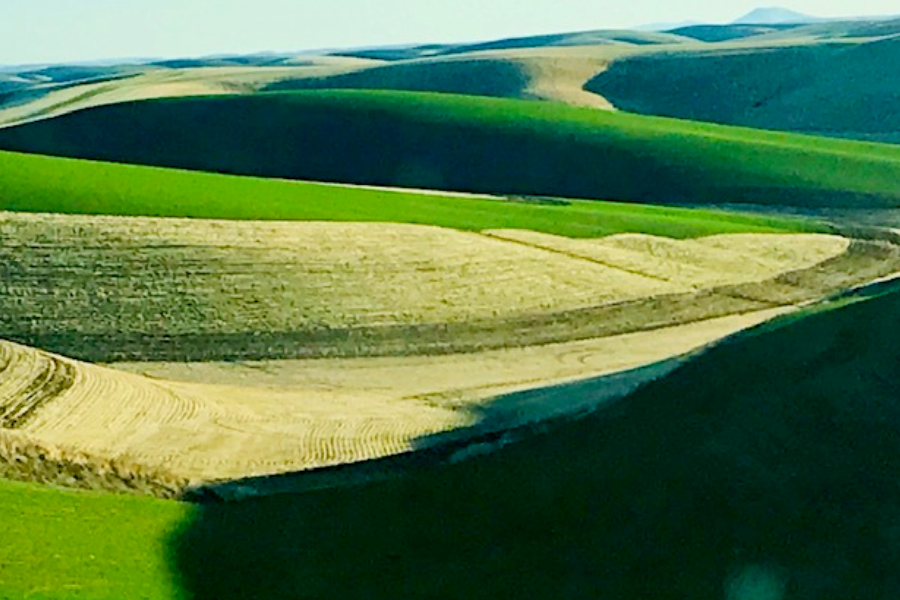 This storm has now pummeled the last 3 states we visited, including nearly a foot of snow in Denver. I guess we are quite fortunate those states are in our rear-view mirror now!
But with temps predicted in Idaho and eastern Washington to fall as low as 5 degrees in the coming days, it was time to move our camper (and us :)) to the warmer and safer pastures along the coast of Washington.
Going With The Flow
The good news is, that by leaving today, it allowed us to enjoy an incredibly sunny drive through Washington. And what a beautiful drive it was!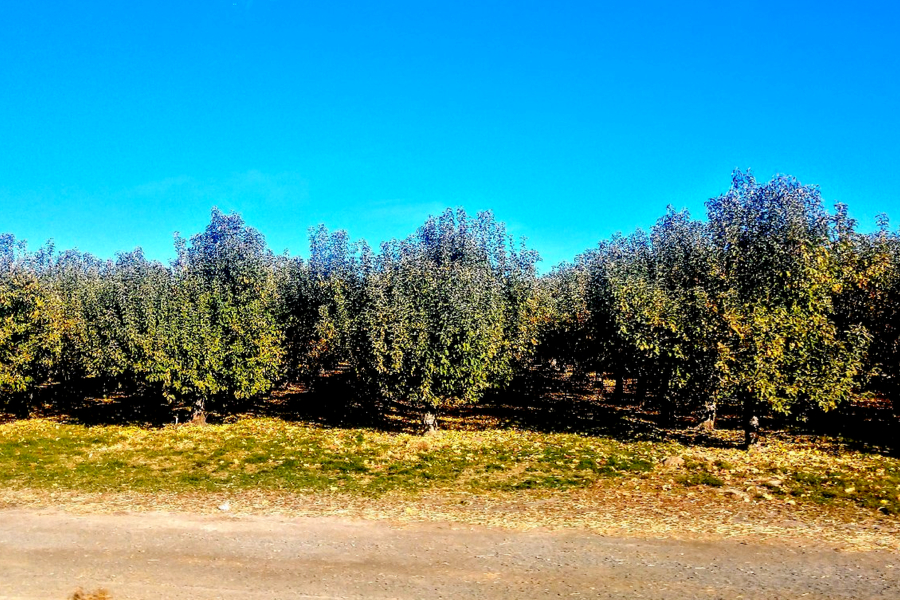 The drive began with a little snow in the mountain pass just outside of Clarkston. But as we rolled through Columbia Basin & Wenatchee Valley, the skies couldn't have been any more blue for our drive through apple country.
Apple season is of course coming to a close here, but the trees are magnificent to see sporting their autumn colors. The trees might be picked, but the processing and storage facilities are buzzing with activity.
As we drove along, you couldn't help but be impressed with the massive amount of apple crates being shipped and stored.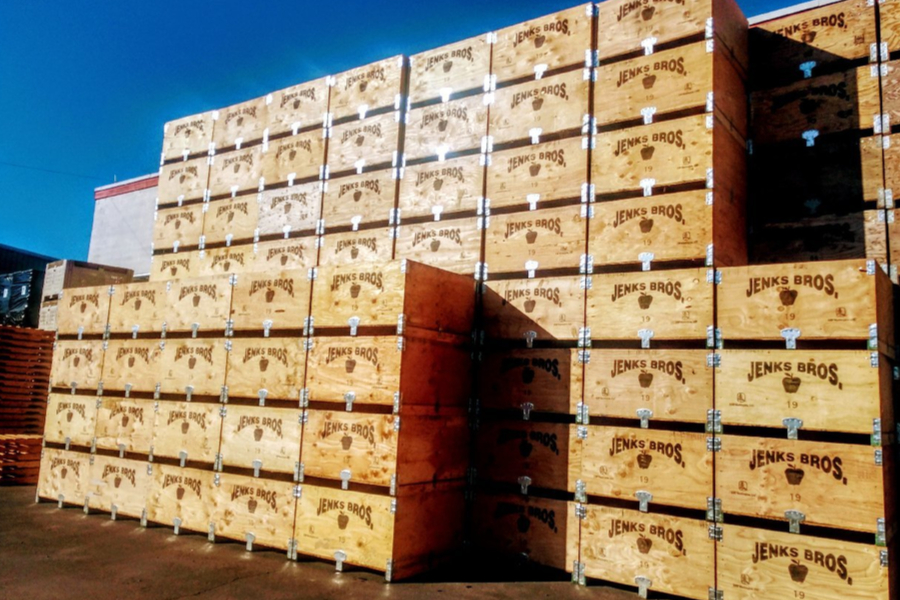 Columbia Basin sits in between the Columbia and Snake Rivers. Acres and acres of orchards are fed by the rivers crystal blue waters, and thrive in the rich soil created from past volcanoes.
As we continued to drive towards Seattle, we drove through the heart of apple country, Wenatchee Valley. Much like Columbia Basin, the valley is filled with apple trees in every direction you look.
A Peek At Mount Rainier
What really made the drive special was that every now and then, with the clear skies, Mount Rainier would come into view. It is hard to describe just how beautiful this massive, snow-capped mountain is.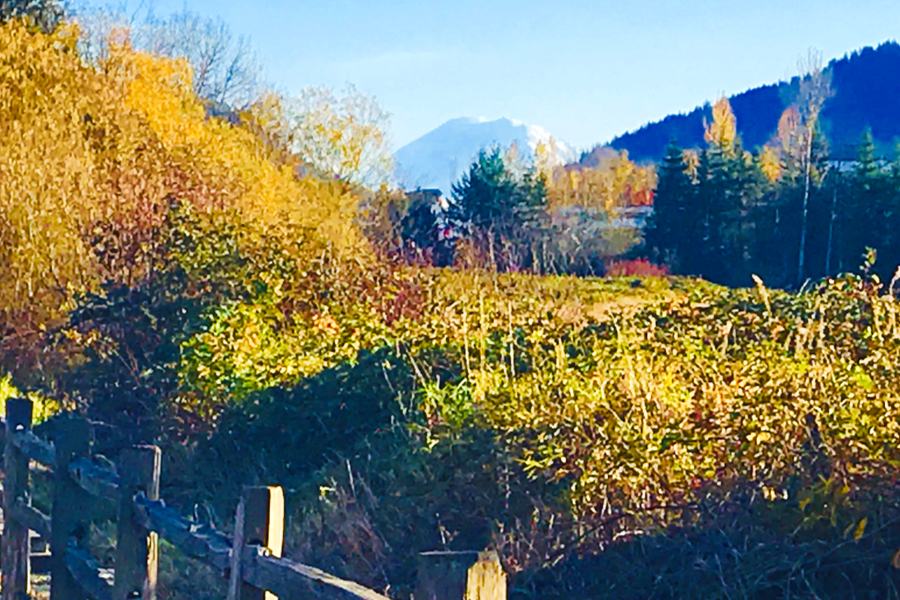 We arrived in late afternoon to our campground in Issaquah. It will serve as our base camp for the next few days for quite a bit of sightseeing.
Tomorrow will include a visit to Snoqualmie Falls, and the days ahead will bring whale watching, a trip to the Space Needle, downtown farmer's market, ferry rides and more!
Should make for some great memories! Here is to happy "warmer" traveling – Jim and Mary.
CURRENT TRIP STATS
Day 51 of 365
States Visited 9 / 50
National Parks / Monuments Visited : 10
Stayed In : Issaquah, Washington
Miles Driven : 314.2
Total Trip Miles To Date : 6800.4
Total Gallons Used : 511.31
Biking Miles : 10.2
Biking Miles To Date : 119.8
Hiking Miles : 0
Hiking Miles To Date : 126.9
About Our Living Simple Tour
On September 9th, 2019, we set out in our NuCamp T@B 400 Teardrop Camper to travel to every state. You can check out all of our dates here : Dates for the States

You can follow along by signing up for our twice weekly email updates at the bottom of the page. You can also follow us on Facebook : Live Simple Tour Facebook and Instagram : Live Simple Now Instagram Page.