Boise, Idaho is without a doubt one of the prettiest cities we have had the pleasure of visiting so far on our journey.
With the picturesque Sawtooth Mountain Range as a backdrop to the city below, the town is filled with life. And much like what we witnessed in Salt Lake City, everywhere you look, there is growth!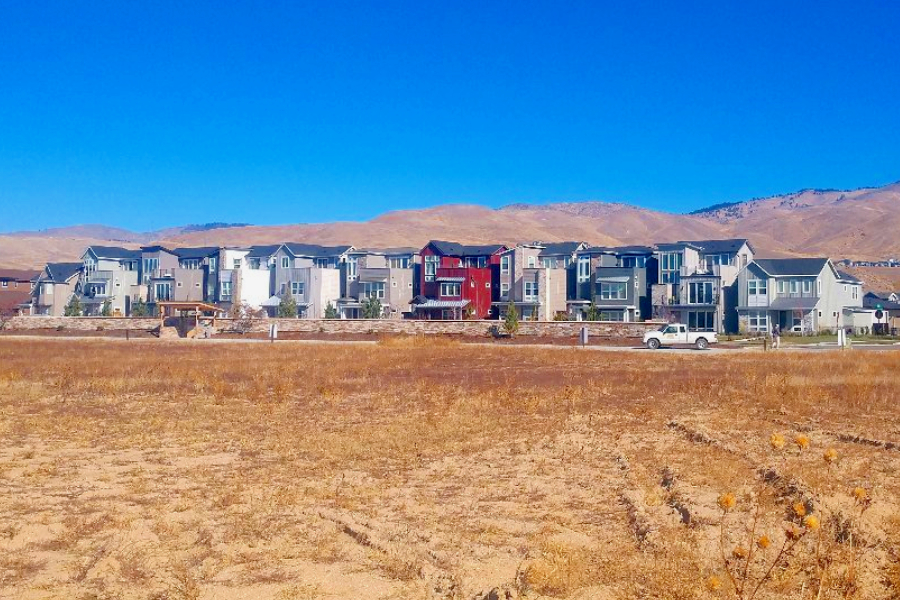 New houses are going up in every direction, both in the valley, and into the hills as well.
And as we walked the downtown, new construction projects seemed to be on every street we turned down.
But perhaps what really makes Boise stand out even more is the presence of Boise State, a gorgeous university smack in the middle of it all.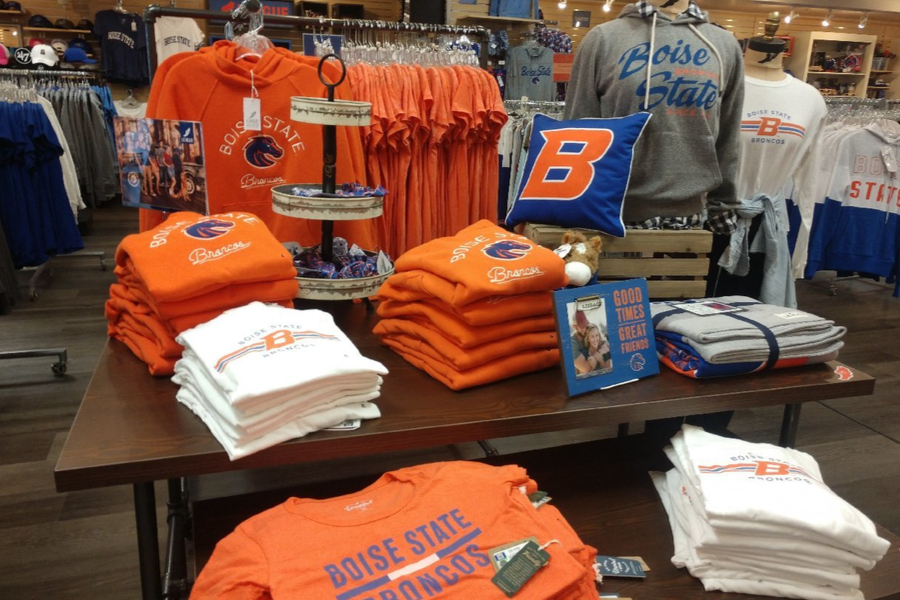 And just like the town, it continues to grow and expand as well.
How Do You Really Say Boise, Idaho?
So you would think with the town being the state capital, and with the national notoriety of the Boise State College football program, that perhaps Mary and I would have known how to pronounce the town's name.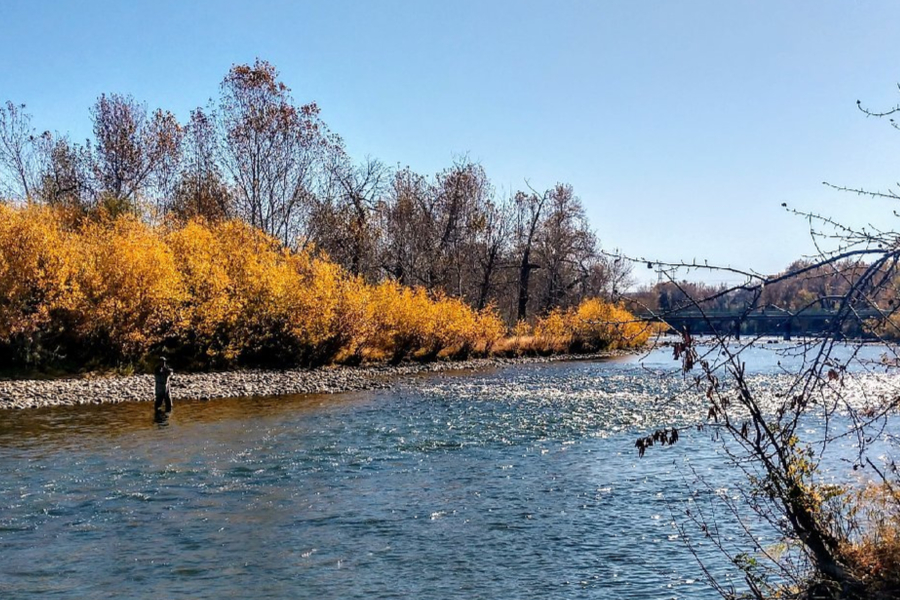 But that was not the case at all!
In fact, one of the very first things we learned upon arriving in Boise is that we have been pronouncing it wrong our whole life.
As we walked into a local coffee shop to work in the early morning, as I ordered my cup of coffee, I mentioned to the cashier that we were so happy to finally get to see Boise. And, I pronounced it as "BoyZee" – as both Mary and I have for as long we can remember.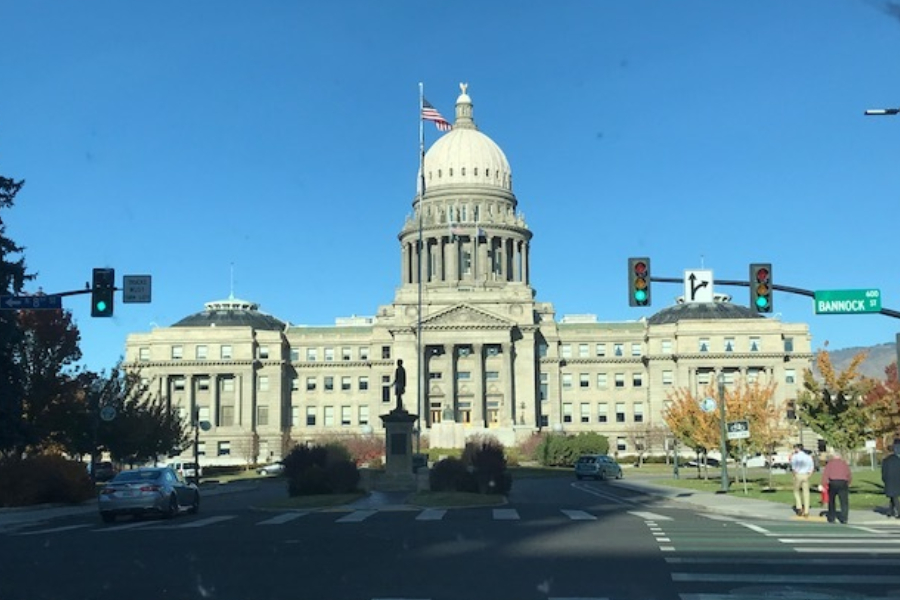 How You Really Say It…
My pronunciation was quickly met with a small chuckle, and a very friendly correction : "It's actually pronounced BOYSEE"
As we left, I kept thinking about all of the football announcers, and all of the people around me that have always said it the way we did.
But from there on, we both noticed that everywhere we went, that "BOYSEE" is exactly how the locals pronounce it. On the news, on the radio, and everywhere else too!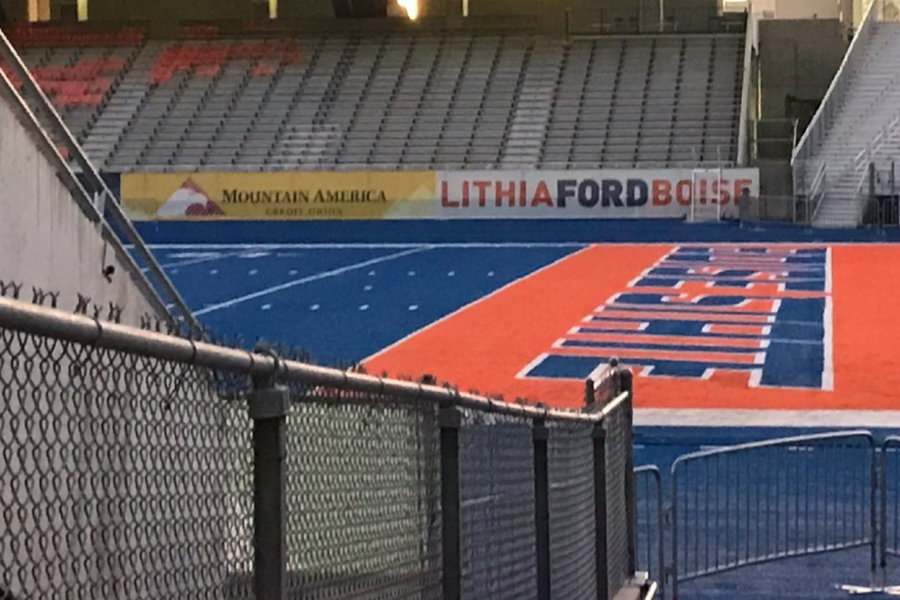 And so it is…you learn something new every day!
No matter how you say it, one thing is for sure : Boise is a wonderful town, with wonderful people!
Tomorrow, we head farther north into Idaho the Nez Perce National Forest. Soon, we will be in Washington!
Happy Traveling – Jim and Mary.
CURRENT TRIP STATS
Day 47 of 365
States Visited 8 / 50
National Parks / Monuments Visited : 10
Stayed In : Boise, Idaho
Miles Driven : 25.2
Total Trip Miles To Date : 6167.7
Total Gallons Used : 456.86
Biking Miles : 0
Biking Miles To Date : 109.6
Hiking Miles : 3.5
Hiking Miles To Date : 125.7
About Our Living Simple Tour
On September 9th, 2019, we set out in our NuCamp T@B 400 Teardrop Camper to travel to every state. You can check out all of our dates here : Dates for the States

You can follow along by signing up for our twice weekly email updates at the bottom of the page. You can also follow us on Facebook : Live Simple Tour Facebook and Instagram : Live Simple Now Instagram Page.