12
Oct
No visit to Colorado Springs would be complete without a visit to Pike's Peak.
Termed America's Mountain, Pike's Peak is one of the most famous mountains in the country.
The 19 miles that it takes to drive up to the 14, 115 foot summit provides you with some of the most breathtaking scenery in the country.
From towering alpines growing from the mountainsides to the beautiful reservoirs below there are views that last for miles.
Not to mention you can also see a working gold mine in the distance below.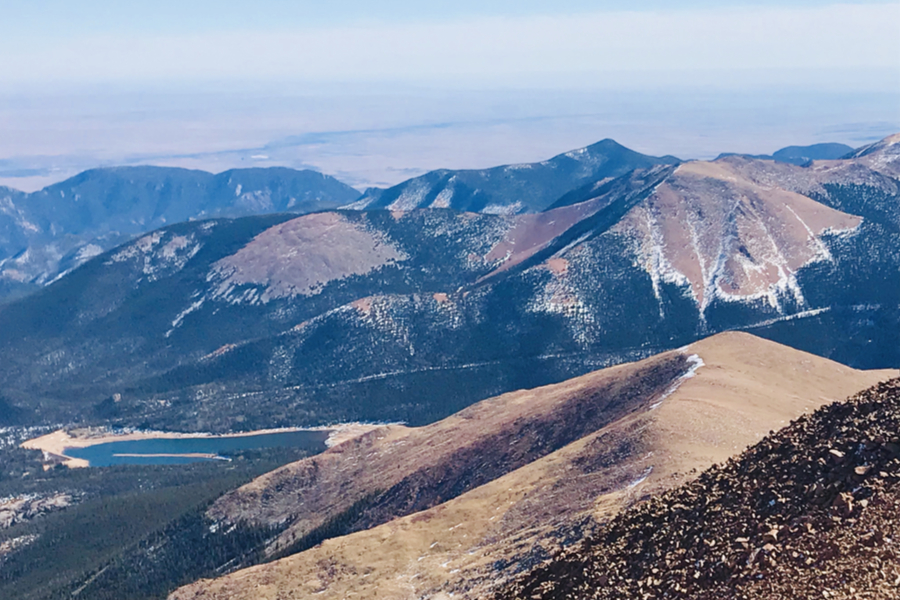 However, to enjoy the views from the summit, you must first tackle a few obstacles.
The Summit of Pike's Peak
Because we arrived on a Saturday, we expected that we would encounter a larger crowd than during a weekday visit.
And we were correct. As soon as we turned onto Pike's Peak Highway, we knew that we were in for a long wait.
For those that have been there, we were stopped well beyond the entrance to the North Pole building.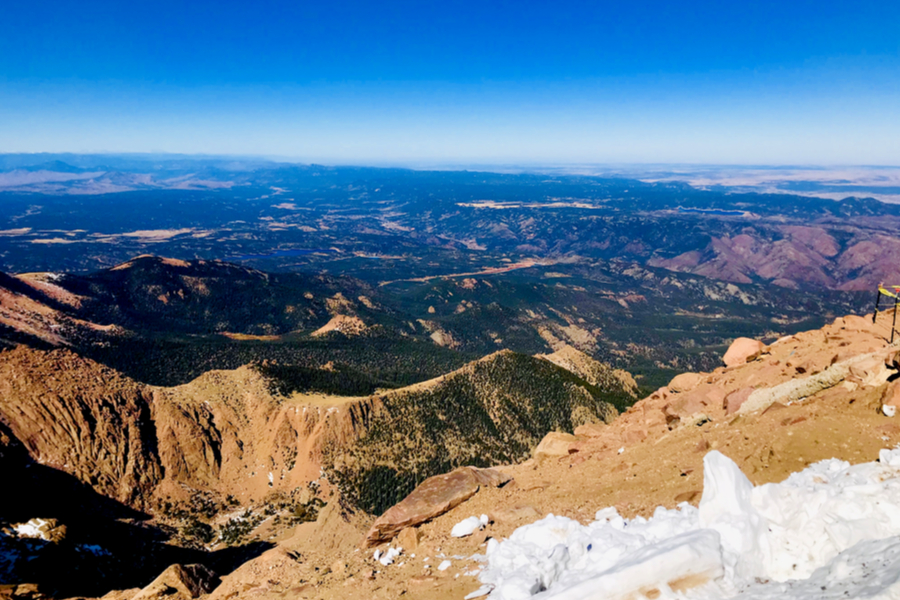 This was about a half of a mile to the Pike's Peak entrance. However, it was a beautiful day so we didn't mind. We rolled down the windows and enjoyed the fresh mountain air.
Once we passed through the gates, we were free to explore the 19 mile drive up to the summit.
Although the drive is quite windy, there are several spots that you can pull off to enjoy the scenery. And of course to take a few photos.
But there is nothing like the views from the top of Pike's Peak Summit. That is of course if you can stand the altitude.
At 14, 115 feet above sea level you can definitely feel a difference in your body.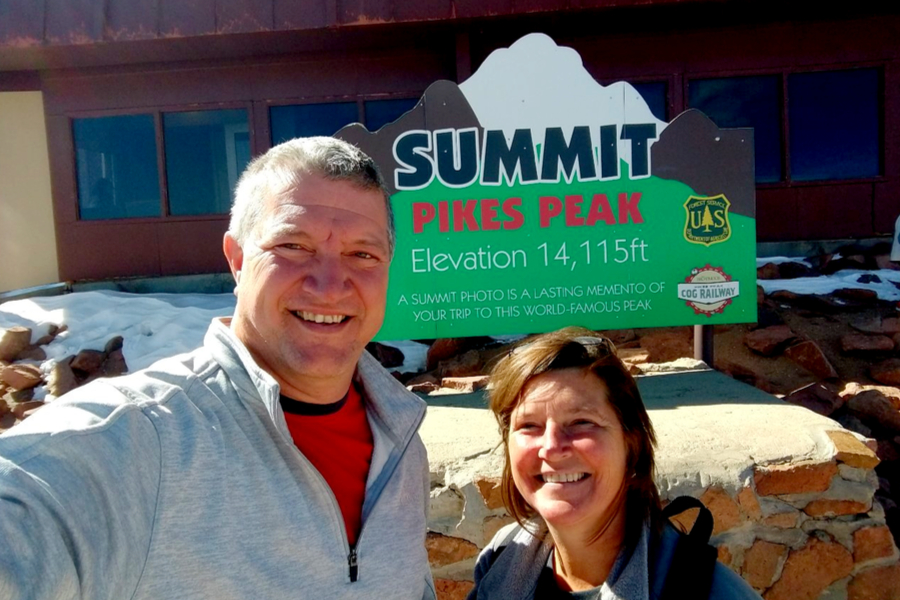 Wobbly legs, slight shortness of breath and pressure on your head are common symptoms when on top of the summit.
It definitely took us a few minutes to get used to the feeling before we decided to explore the area.
But the views are ones that we just couldn't miss!
Air Force Academy Football Game
After we enjoyed the trip to Pike's Peak we decided to head a little further north to the Air Force Academy.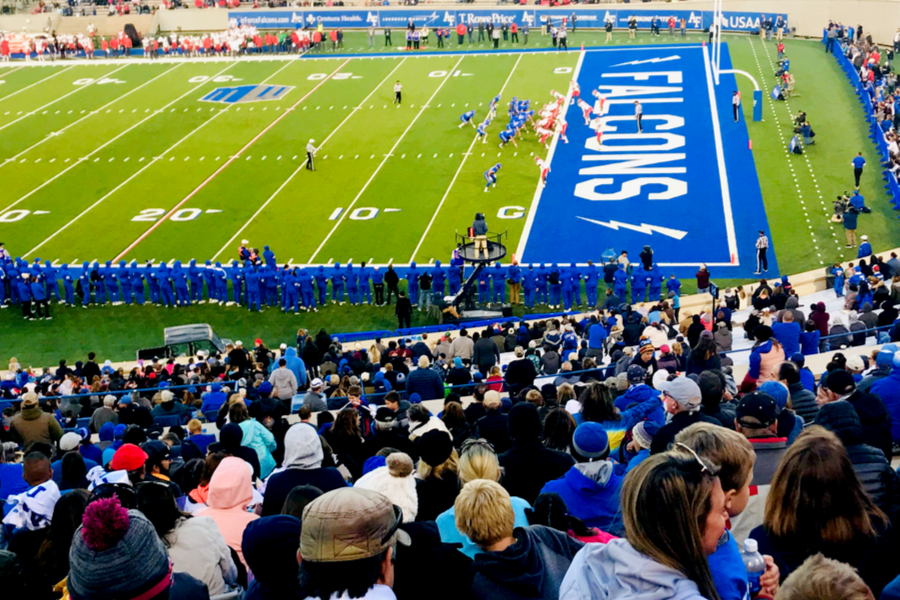 Their football team had a home game against Fresno State and we decided to take in the festivities.
Although we aren't true fans of either team, we both love football. We had already attended a high school football game in Nebraska.
And we are planning on heading to the Denver Bronco's game tomorrow. However, college football is one of our favorite sports.
And because we were so close we thought this would be a great opportunity to attend a game.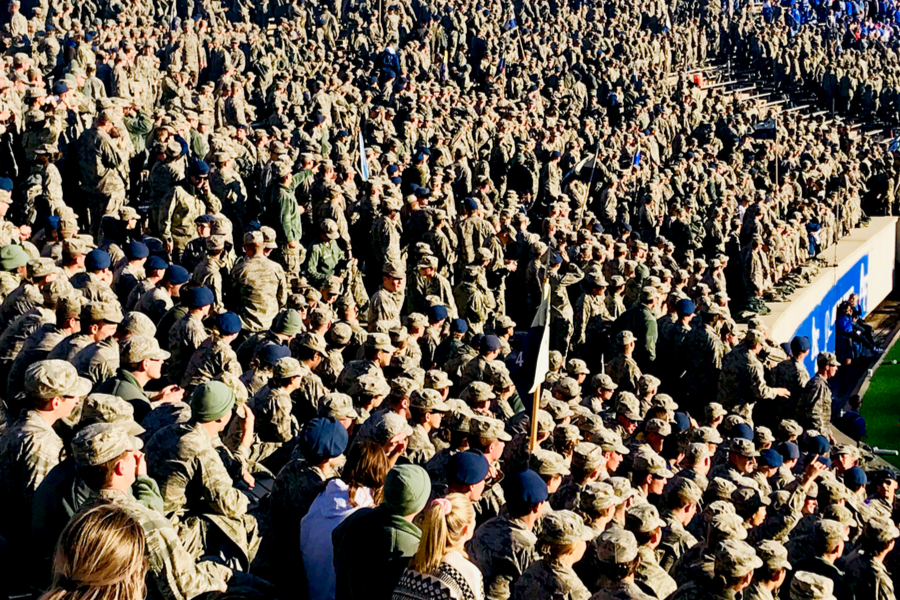 But we didn't realize we were in for something special.
Air Force Academy Atmosphere
First of all, everyone was extremely polite and friendly. Both the civilian fans and the Academy cadets had nothing but respect for each other and the visitors that attended the game.
The sight of the thousands of cadets sitting together in the stadium was nothing short of amazing.
They cheered not only for their own team, but also the opposing team as they took the field.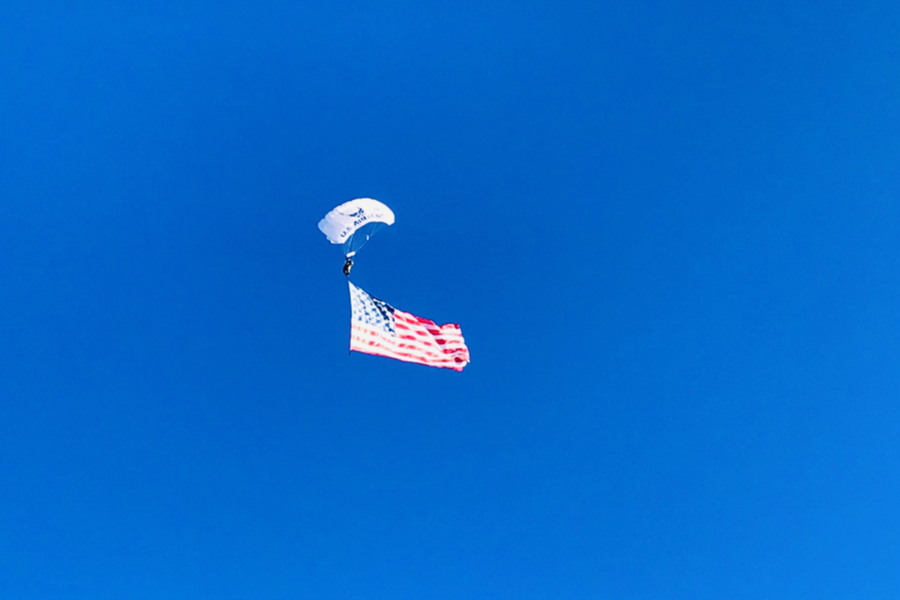 But the experience got even better right before game time. We sat in awe as jumpers parachuted to center field carrying not only military flags, but also a huge American flag.
And then we had the pleasure to witness a flyover of two fighter jets right above our heads.
The sound of the boom as they passed gave us both chills.
It is an event that happens every game day. But as a veteran standing next to us said, 'It never gets old.'
Although we will probably never make it to another game here at the Air Force Academy, we are proud of the young men and women who serve our country. And we are thankful that we were able to share this experience with them.
Happy Traveling – Jim and Mary
CURRENT TRIP STATS
Day 34 of 365
States Visited 6 / 50
National Parks / Monuments Visited : 7
Stayed In : Wheat Ridge, Colorado
Miles Driven : 215.3
Total Trip Miles To Date : 4647.2
Total Gallons Used : 346.81
Biking Miles : 0
Biking Miles To Date : 87.6
Hiking Miles : 3.2
Hiking Miles To Date : 89.3
About Our Living Simple Tour
On September 9th, 2019, we set out in our NuCamp T@B 400 Teardrop Camper to travel to every state. You can check out all of our dates here : Dates for the States

Follow along by signing up for our twice weekly email updates at the bottom of the page. You can also follow us on Facebook : Live Simple Tour Facebook and Instagram : Live Simple Now Instagram Page.