07
Oct
One thing is for sure, our single-day stop in Casper, Wyoming on Day 29 certainly taught us that we are not quite in tip-top hiking shape.
Oh, we are getting a little better with every hike and bike ride – but today's hike got us for sure!
Perhaps we should be a little more cautious when a trail has an asterisk by it's name for climbing difficulty.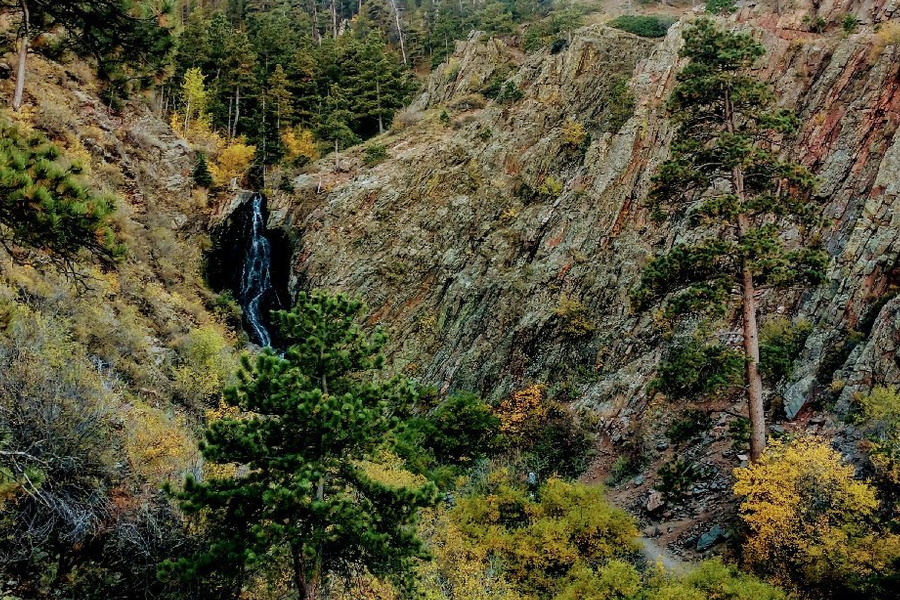 We may have killed ourselves a bit with the hike up Casper Mountain, but it was so worth it for the views.
A Little Stop In Casper, Wyoming
One of the things we have learned so far on this trip is that every city, no matter how small or large, has a story to tell. And along with it, something to always see or do if you are just willing to look.
And our stop in Casper, Wyoming is the perfect example of that.
We decided to stop and stay in Casper for the night on the way to the capital city of Cheyenne. And we were both pleasantly surprised at just how beautiful it is, and how much it has to offer.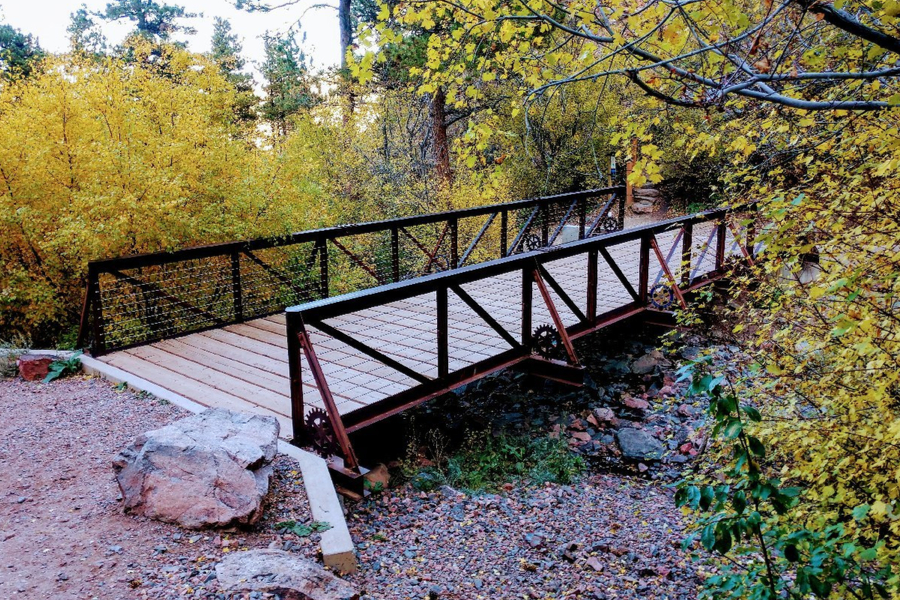 With a population of just under 60,000, the city today has a thriving park system, a historic downtown area, and an impressive ongoing revitalization effort.
Casper is known as the "Oil Capital of the Rockies," and has seen many boom and bust times right along with the oil industry.
It's a bit funny, but the name of the city actually comes from a misspelling. It is named after Lt. Caspar Collins, who in 1864 was in charge of the U.S Fort in the area, so named Fort Caspar.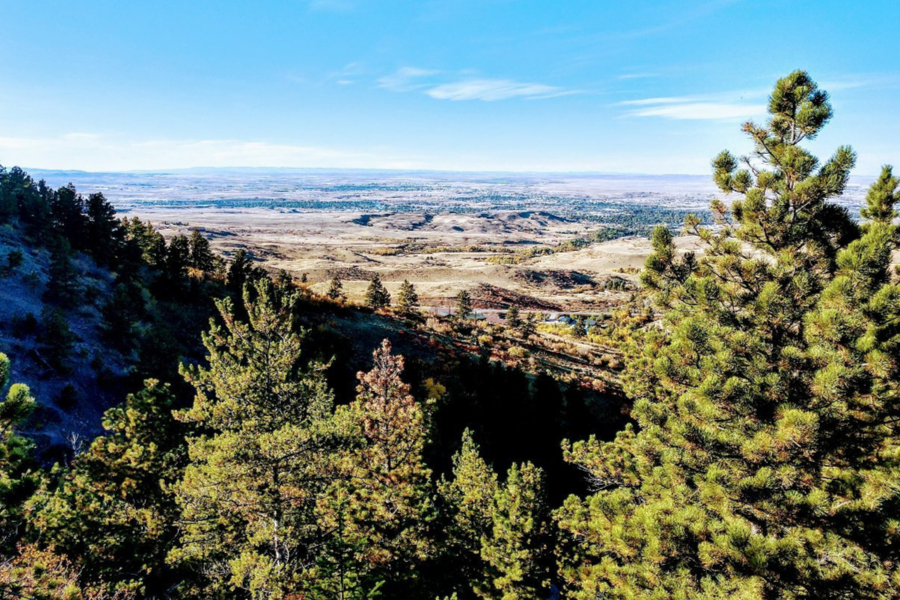 Unfortunately, when they decided to make it a town to be named after him, a newspaper misspelled it as Casper, and it has remained that way ever since!
The Bridle Trail Hike And The Falls At Casper Mountain
So back to that hike. And what a hike it was as we traversed the trails at Rotary Park.
Rotary Park is really a treasure to the city. With multiple hiking trails, steel bridges, benches and sitting areas throughout, there is something for everyone.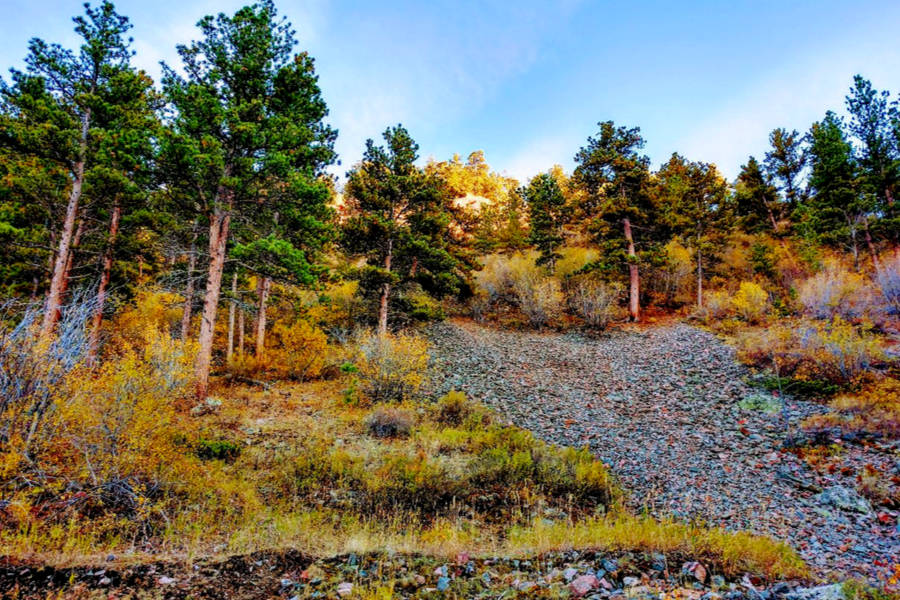 We started off with a short hike up to Garden Creek Falls. The falls are at the base of Casper Mountain, and are one of the few falls we have visited where you can walk right up to the cascading water.
The Climb That Got Us…
From there, we decided to hike the Bridle Trail, a 4.5 mile hike with off-shoots everywhere. Including a steep rock and step climb that overlook Garden Creek Falls.
That was the one that got us! We had already walked a good 6 miles up and around all of the trails and off-shoots, and then decided to do the climb.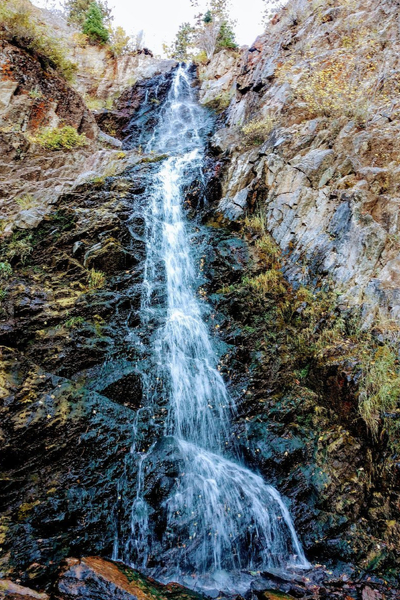 By the time we got to the top of the main outlook, we were already at an elevation of 6250 feet. And it was certainly affecting our "in-shape" feeling just a little bit. Okay….a lot.
The top of Casper Mountain actually tops out at an elevation of 8,130 feet. And no, we certainly didn't even think about going there.
But wow, what beautiful views of the city and surrounding mountains. It was certainly worth the effort to make the climb.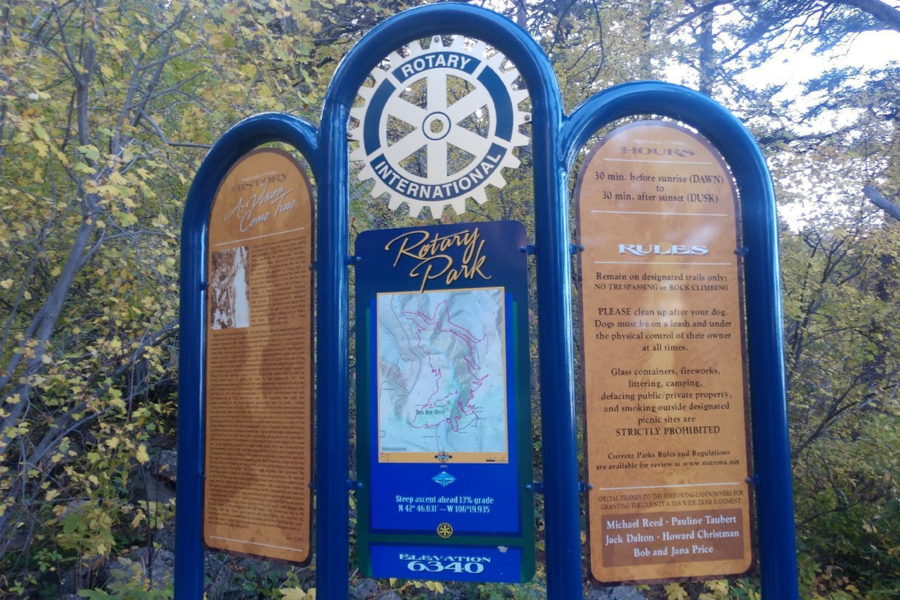 When we finally got back down, it was straight to the camper for dinner – and sleep!
Tomorrow it will be on to Cheyenne to see the capital city! See : Dates For The States
And probably take a day on the bikes instead of hiking. 🙂 Happy Traveling! Jim and Mary
CURRENT TRIP STATS
Day 29 of 365
States Visited 5 / 50
National Parks / Monuments Visited : 5
Stayed In : Casper, Wyoming
Miles Driven : 130.5
Total Trip Miles To Date : 4018.50
Total Gallons Used : 297.66
Biking Miles : 0
Biking Miles To Date : 87.6
Hiking Miles : 8.2
Hiking Miles To Date : 78.3
About Our Living Simple Tour
On September 9th, 2019, we set out in our NuCamp T@B 400 Teardrop Camper to travel to every state. You can check out all of our dates here : Dates for the States

You can follow along by signing up for our twice weekly email updates at the bottom of the page. You can also follow us on Facebook : Live Simple Tour Facebook and Instagram : Live Simple Now Instagram Page.