As soon we rolled in with our little camper to Fluffy Fields Winery, we knew we were going to end up loving our overnight stay. And from there, it only got better!
Situated on the outskirts of Dickinson, North Dakota, Fluffy Fields reminded us both of our little farm back in Ohio.
Now, one little difference was quite apparent, Fluffy Fields certainly has a lot more grapes planted in their vineyard than our 4 little rows back home.
But with a large vegetable garden in back, and an apple orchard and fruit bushes planted nearby, it just had a similar feel.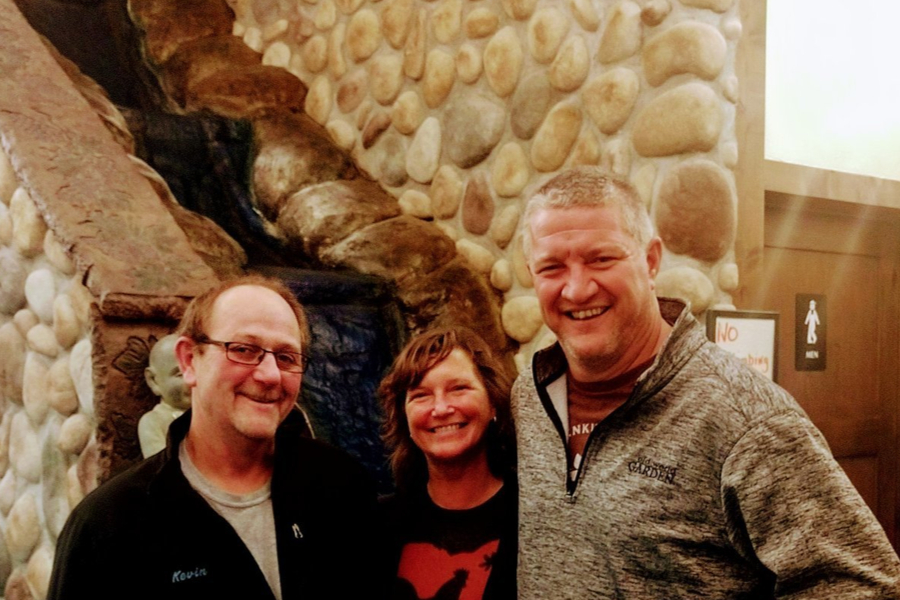 And to boot, they had even converted an old grain bin into a Binzebo, a project we still want to tackle someday as well!
But as incredible as the views were, as always, it is the people we meet that make the stay memorable.
As we have travel through many of the back roads and small towns of North Dakota, we have been blown away by the welcoming friendliness of nearly everyone we meet.
And nowhere is it more evident than in Dickinson, North Dakota.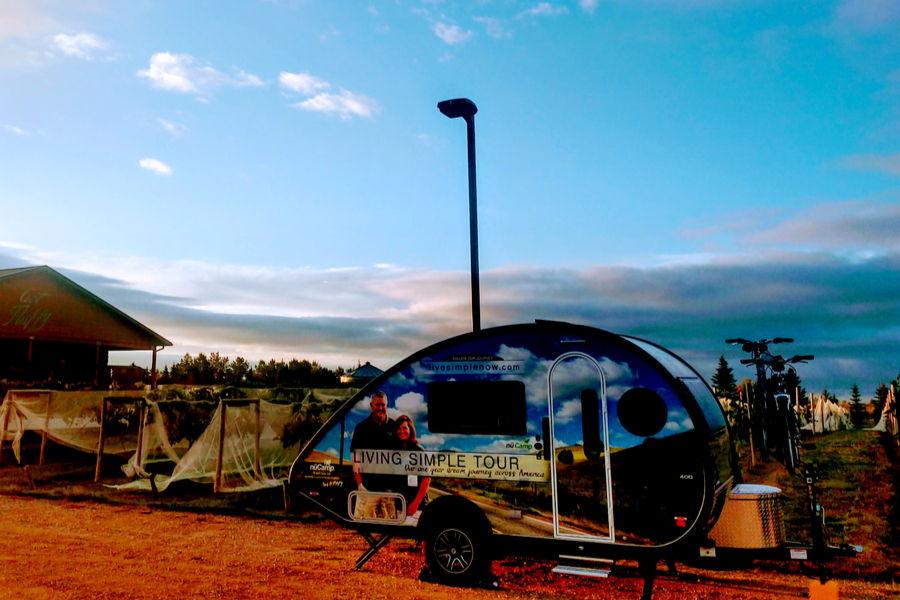 From our incredible Harvest Hosts stay at the Fluffy Fields Winery, to making wonderful new friends later in the evening at a downtown eatery, we can't say enough about the hospitality of this beautiful city.
Traveling Via Harvest Hosts – A Stay At Fluffy Fields Winery
For those that don't know about Harvest Hosts, it is both an incredible and amazingly inexpensive way to travel the country. For a small annual fee ($79), you get to park and camp at over 860+ farms, wineries, breweries, golf courses and museums around the country – all for free! (See: Harvest Hosts Membership)
I mean, who doesn't want to wake up overlooking a vineyard. Or the 18th hole of golf course. Or even a rolling farm filled with sunflowers.
Which, by the way, are all places we have been able to wake up to on this journey already. And all thanks to Harvest Hosts.
Fluffy Fields
Deb and Kevin Kinzel, the owners at Fluffy Fields Winery, are two people after our own heart. Not only do they love to garden, but they are also big DIY'ers.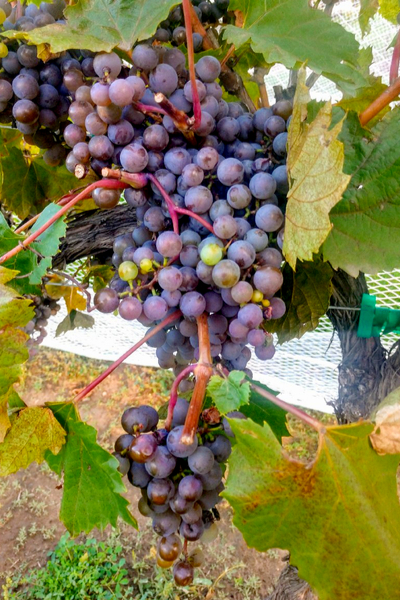 As we arrived, Deb was our front picking grapes, and told me a bit of the story.
It all started when Kevin started making wine from kits. And as the passion grew, so did the planting of more and more grapes. Until finally, Fluffy Fields Winery was born. See : Fluffy Fields Winery
Today, it is a beautiful little vineyard built from their own hard work. With the help of their son and daughter, they have turned it into something special.
Kevin even took time out to take us back for a little tasting of two new wines he is making. One of which, were from Haskap berries, which can best be described as a near-blueberry fruit.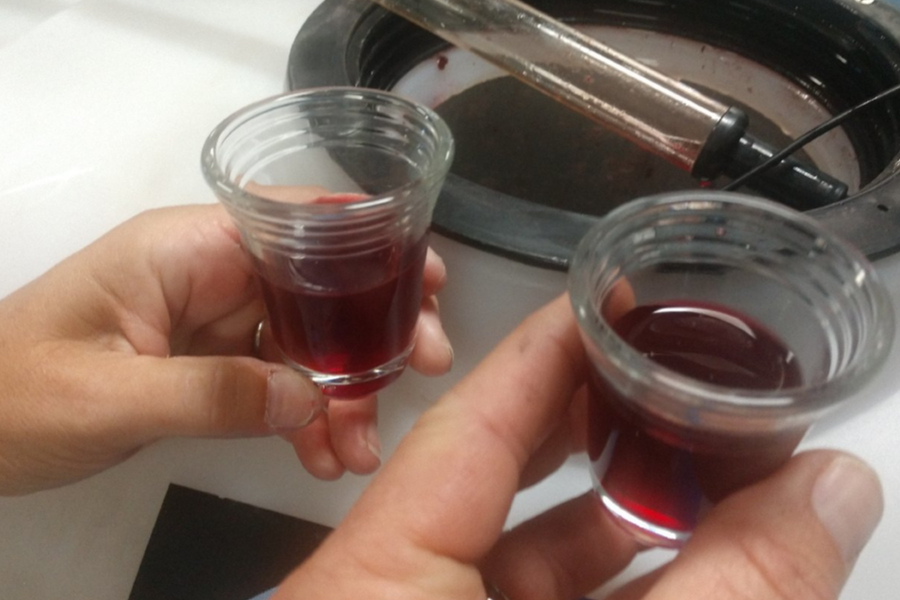 And judging by the sample, it is going to be a winner!
On a side note, I am starting to worry that when we get back to the farm in a year, we are going to want to grow so many new plants, we may need more land!
Making A Few More Friends In Dickinson…
As darkness fell, Mary and I decided to head into Dickinson to check out the downtown. Kevin and his son had recommended a little place called Blue 42 for a little dinner.
As we sat at the counter (something we ALWAYS do so that we can meet and talk to locals), we instantly struck up conversations with two families sitting on either side of us.
And of course, by the time we left, we had recommendations for our time in Colorado, and a whole new group of folks we can now call friends. Talk about a friendly city!
It just never gets old meeting great people. Never. One more day in North Dakota, and then on to Montana!
Happy Traveling – Jim and Mary .
Happy Traveling – Jim and Mary
CURRENT TRIP STATS
Day 18 of 365
States Visited 3 / 50
National Parks / Monuments Visited : 3
Stayed In : Dickinson, North Dakota
Miles Driven : 122
Total Trip Miles To Date : 2901
Total Gallons Used : 214.88
Biking Miles : 0
Biking Miles To Date : 71.3
Hiking Miles : 2.2
Hiking Miles To Date : 40.45
About Our Living Simple Tour
On September 9th, 2019, we set out in our NuCamp T@B 400 Teardrop Camper to travel to every state. You can check out all of our dates here : Dates for the States

You can follow along by signing up for our twice weekly email updates at the bottom of the page. You can also follow us on Facebook : Live Simple Tour Facebook and Instagram : Live Simple Now Instagram Page.