As we woke up this morning for the first time in Nebraska, we both knew that today would start off as a day of remembrance.
After all, it is September 11th. And just like almost everyone in the entire country, we woke up with a huge pit in our stomach.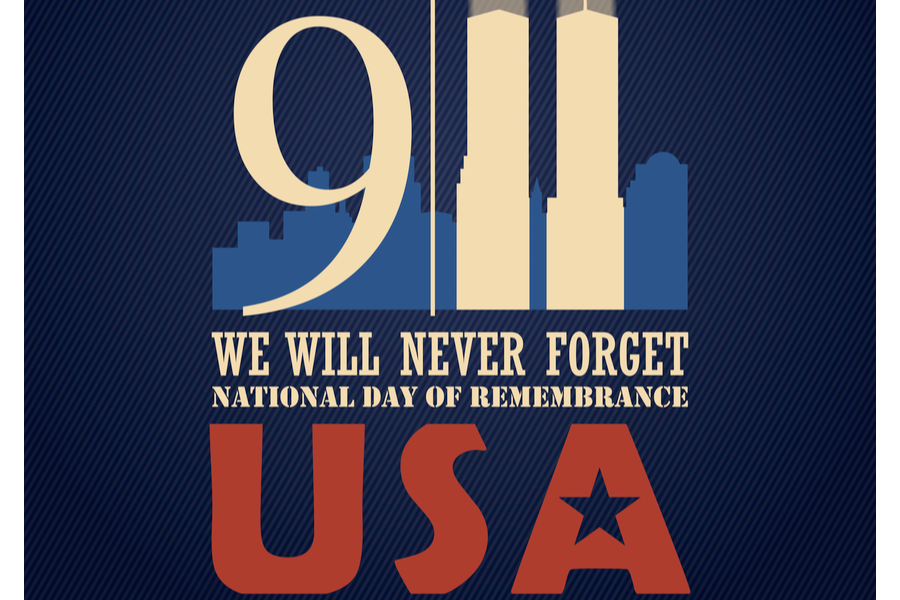 The reminder of what happened exactly 18 years ago that killed 2,977 people had us feeling pretty somber.
Not to mention all of the family members, friends, and coworkers that had their lives drastically changed that day.
So when we had our coffee bright and early in the morning, our conversation went directly to one of remembrance of 9/11/2001.
We were sitting in a booth at Leo's Diner in Benson, a suburb of Omaha. In between sharing our travel story with Roxi, our amazing server, we began to talk about that horrific day.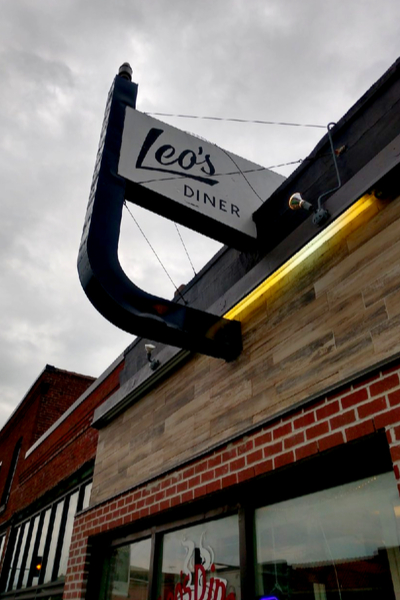 We first talked about where we were and what we were doing when we heard the news of a plane crashing into the World Trade Center.
Both of us remembered that day as if it was yesterday. We sat quietly sharing detailed stories. of where we were, who we were with, and how we both were glued to the television newscasts for days.
The strong emotions that we felt that day came back to us with full force.
So as we sat there and finished our meal, we wondered if there were any remembrance activities planned near us.
Day of Remembrance at Memorial Park
We decided to head to Memorial Park, a park ran by the Omaha City Parks & Recreation department.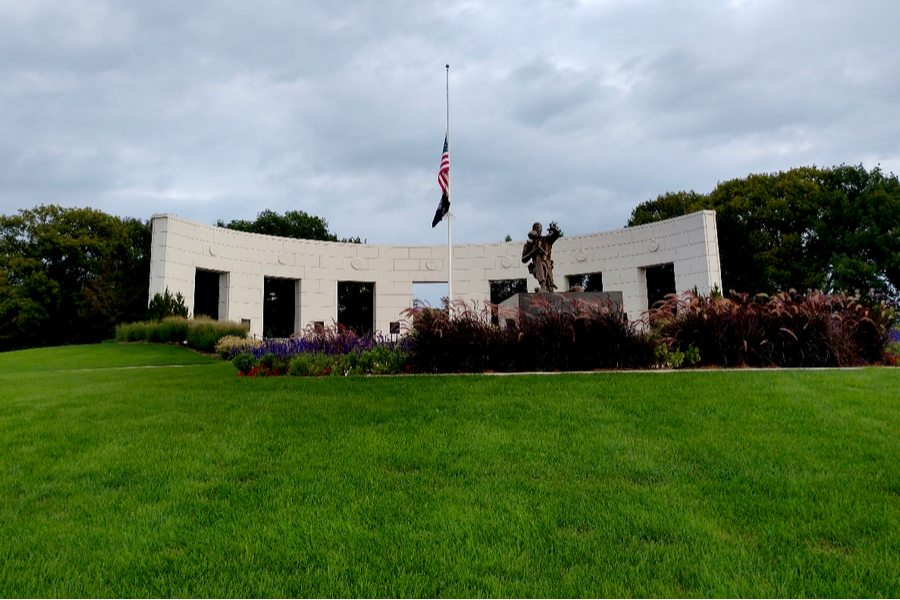 The park has dedicated monuments to honor men and women of the armed forces who were killed or missing during service in World War II, Korea and Vietnam.
But today they had a Tribute of Flags to honor those that lost their lives on 9/11/2001.
There were exactly 2,977 flags placed in the sloping yard of at the front of the park.
And each flag was tagged with the name and age of one of the victims. It also included their location on that horrific day.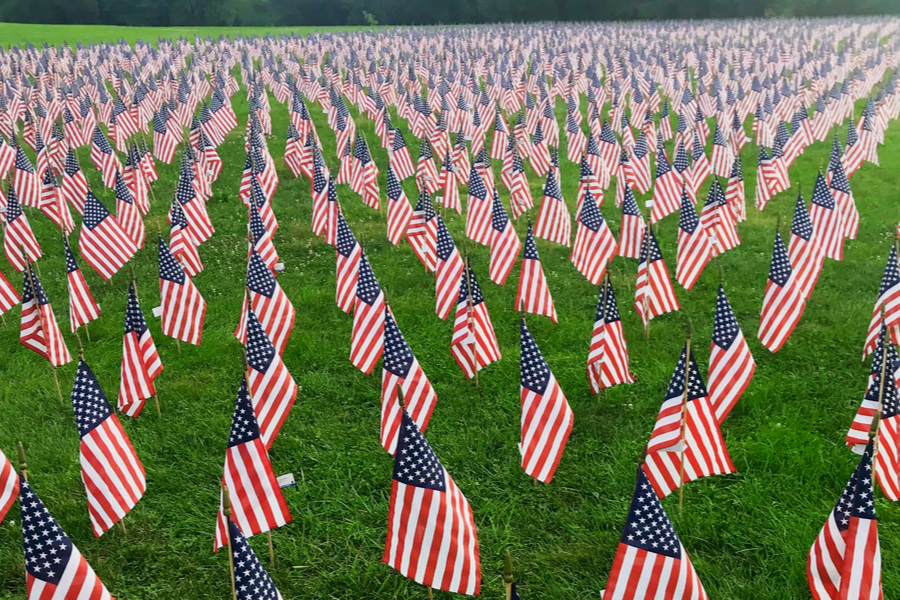 As we began to read the names, our eyes began to swell up with tears. To make it even more humbling, there were personal notes from surviving family members and friends attached to some of the flags.
We continued to walk through each row, knowing that today they were also being honored in a day of remembrance across the country.
Then before we left, we walked the bike path that wrapped around the park, holding hands a little tighter.
The Rest of Day 3
The Bikes Finally Touched The Ground
After the trip to the park we decided that we needed to get in a little exercise.
So we headed back to the Tweed Couch to hitch the trailer back to the truck and get on the road to a bike path.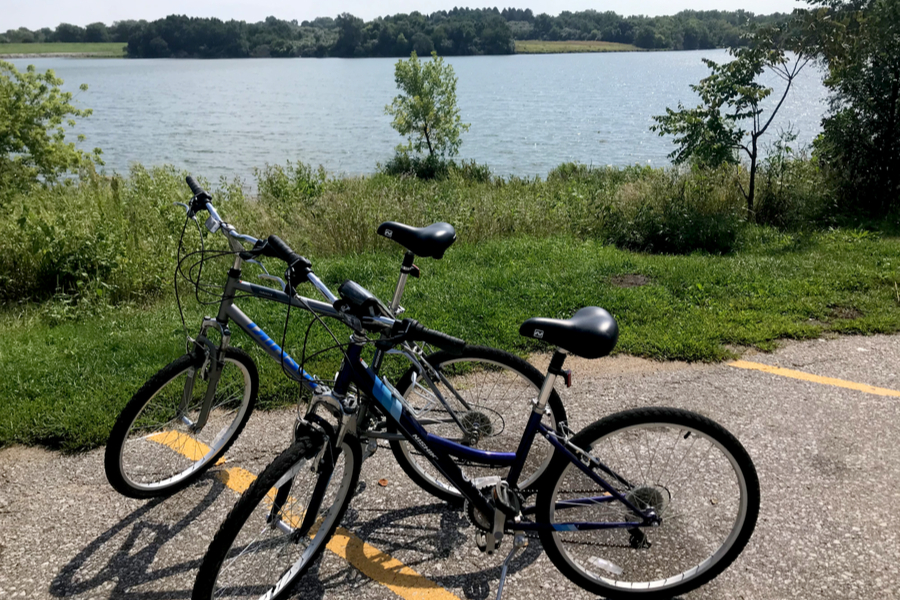 Lucky for us there were several bike trails near where we stayed. In fact, we ended up drive less than 1/2 mile to Standing Bear Lake where we finally unloaded our bikes for the first time.
Since this was our first biking excursion, we only ended up biking a little over 8 miles. But it was a good start. And I am sure tomorrow we both might wake up a little sore from biking up several unexpected hills along the path.
Taking Back Roads to Lincoln, NE
After a quick trip to the grocery store and gas station, it was time to get on the road to Lincoln.
We decided to take the back roads instead of the quicker interstate route so we could take in the sights and sounds of true Nebraska living.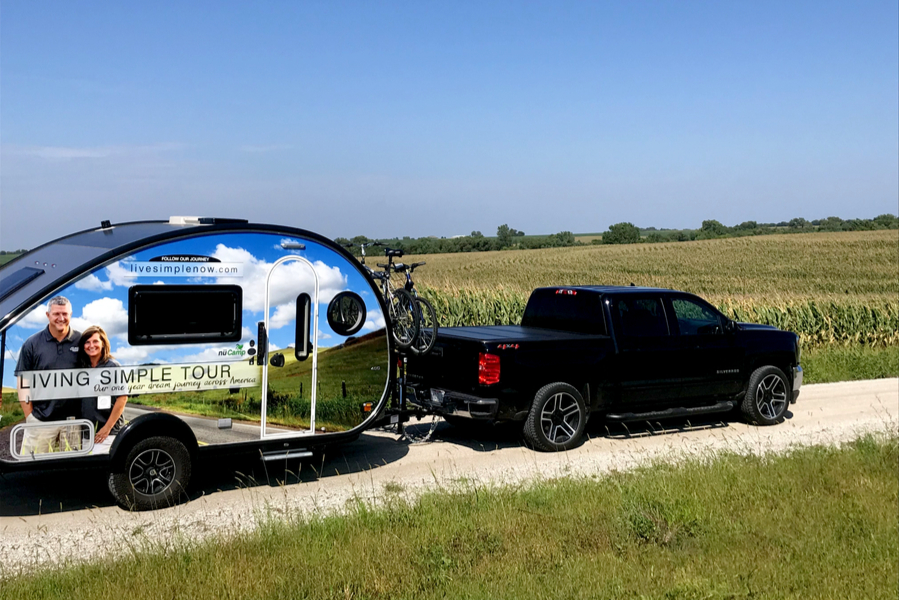 And boy, we were not disappointed! As we drove south we passed acres upon acres of corn fields along the way.
Tall stalks that were beginning to turn brown swayed swiftly in the wind. They were so beautiful that we took a little gravel road detour so we could get a picture of the fields with our camper.
Harvest Host Stay
We ended up at our next overnight destination, Woodland Hills Golf Course in the town of Eagle, shortly before dinner time.
After thanking the host we got the camper set and opened the windows to cool it down. The temperatures here have been in the 90's since we arrived and a closed up camper can get rather toasty in a short amount of time.
However, lucky for the us, the breeze both day and night have kept things comfortable for us.
University of Nebraska
Then it was time for us to do a quick, self-guided drive through the University of Nebraska.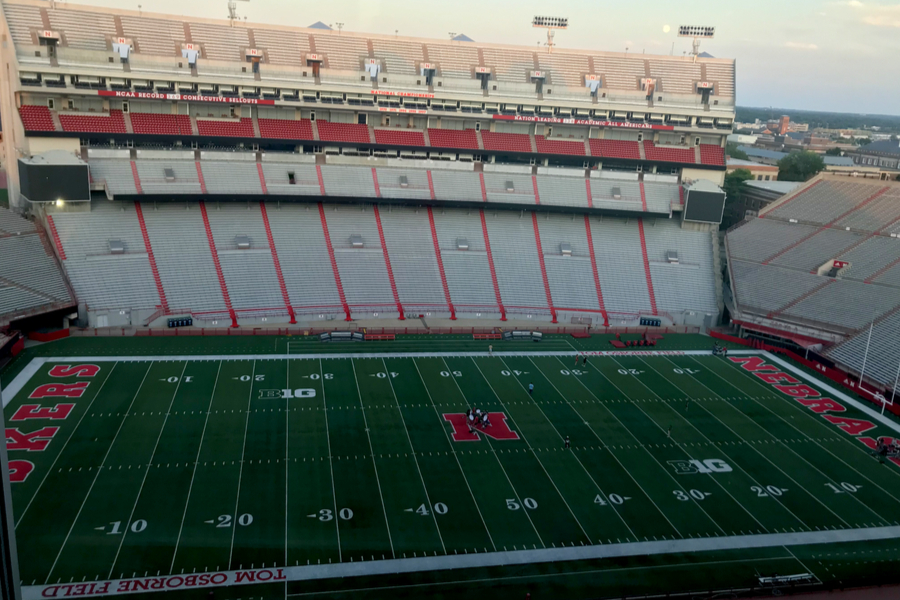 As fans of a Big 10 college football team, we enjoy seeing and exploring other college campuses whenever we get the chance.
And of course, no tour would be complete without visiting the Football Stadium. We ended up getting a personal tour of the stadium from a very gracious employee. And we even got to take in the magnificent view from the press box.
Happy Traveling!!! Jim and Mary
CURRENT TRIP STATS
Day 3 of 365
States Visited 1 / 50
Stayed In : Lincoln, Nebraska
Miles Driven : 99
Total Trip Miles To Date : 1095
Total Gallons Used: 81.11
Biking Miles : 8
Biking Miles To Date : 8
On September 9th, 2019, we set out in our NuCamp T@B 400 Teardrop Camper to travel to every state. You can check out all of our dates here : Dates for the States
You can follow along by signing up for our twice weekly email updates at the bottom of the page. Also follow us on Facebook : Live Simple Tour Facebook and Instagram : Live Simple Now Instagram Page.